Stealth
The best PlayStation 4 stealth games you can play today.
Gameranx Staff / Features / Best Stealth Games, List, Microsoft, Must Play Stealth Games, Nintendo, PC, PS4, Sony, Stealth, Stealth Games, Top Stealth Games, Xbox One /
Grab your cloak and dagger and strike from the shadows with the best stealth games on the Xbox One, PS4, Xbox 360, PS3 and PC.
Katrina Filippidis / Updates / 2Dark, Adventure, BigBen Interactive, Frédérick Raynal, Gloomywood, Horror, indie, Infiltration, PC, Pixel graphics, Stealth /
2Dark: A recipe of murder, abduction, and darkness emerges with mushy controls but frightfully good flavour.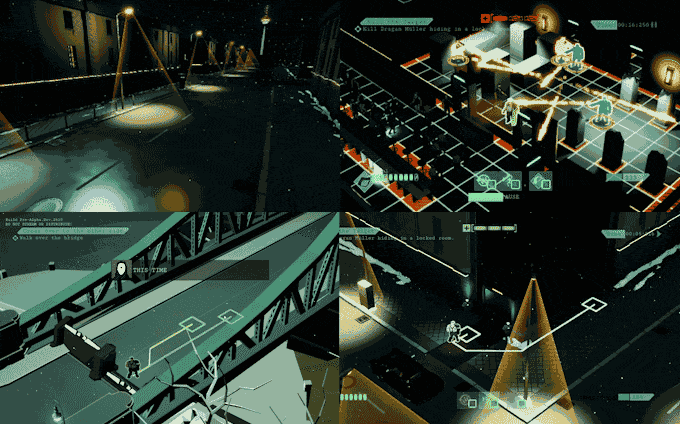 Katrina Filippidis / Updates / action, Espionage, featured, inbetweengames, indie, Kickstarter, Mac, PC, Stealth, Tactical, Yager /
Final hours: inbetweengames is on a mission to expand the cast of characters, and add toilets to the clubs.