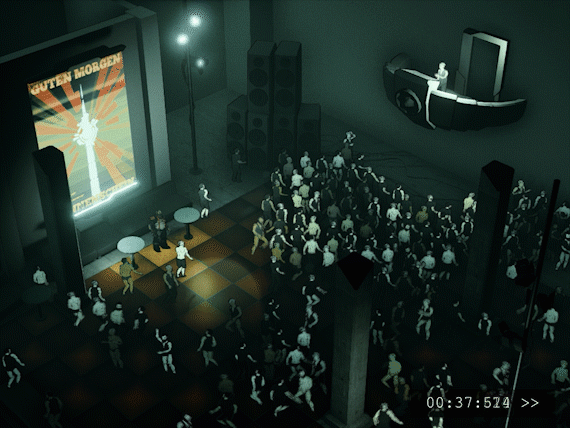 Independent developer inbetweengames, a team composed of Yager veterans, is serving up a pretty interesting tactics title called All Walls Must Fall. It's Berlin, 2089, and an alternate universe where the Cold War never ended looms before you. Your responsibility? Govern the actions of a bunch of secret agents at a swanky nightclub, and prevent a nuclear strike from eventuating. Sounds like a great pitch for a film if you ask me. Here's what All Walls Must Fall is promising:
Isometric action tactics game for download on PC and Mac
Procedurally generated levels and campaign that plays different every time
Developed by a team of former AAA professionals using Unreal Engine 4
Sci-Fi noir Berlin as a divided city in which the Cold War never ended
A parable that reflects on free will, moral ambiguity and the meaning of freedom
Mixed 2D/3D art style of a propaganda poster brought to life
Mind-bending time manipulation abilities
Pausable real-time tactics with actions on the beat of the music
Synaesthetic nightclub environments and audio
A simulation sandbox featuring crowd simulation and destructible objects
A focus on player agency and expression fostering different play styles including combat, hacking and social stealth using specialized secret agent characters
An inclusive representation of the people of Berlin including their diverse cultural, sexual and gender identities
A kickstarter for the game is planned for March 22, so keep your eyes peeled on the official Twitter. The kickstarter backer-exclusive closed alpha is pegged for this May.
Source: All Walls Must Fall