First announced in April of 2016, tech-noir espionage thriller All Walls Must Fall has already smashed its kickstarter goal and ticked off two stretch goals. Thanks to the extra funding, backers will now be enjoying the musical talents of Jukio Kallio (Luftrausers, Nuclear Throne) and Ben Prunty (FTL, Into The Breach).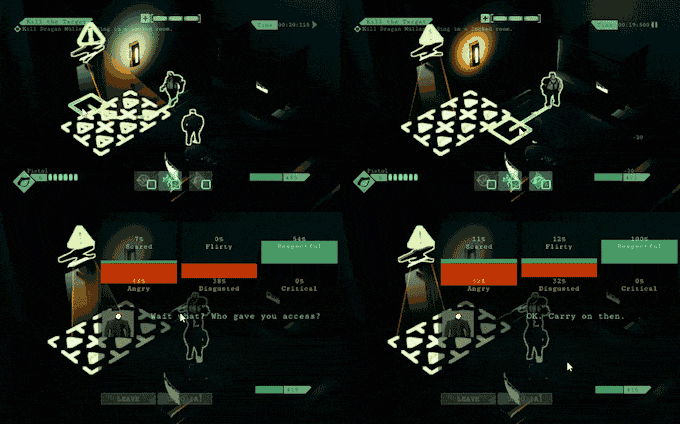 All Walls Must Fall features procedurally generated levels and takes place in Berlin, 2089, in an alternate reality where The Cold War never ended. Nightclubs are the game's central setting, so music is naturally a very important facet of gameplay, and player actions are synchronised with the beat. In addition, the developers have ensured that visual elements such as lighting and animation are also synced up to create a synaesthetic effect where players feel totally immersed in the thriving club environment. Players interested in sampling the soundtrack can do so absolutely free via Soundcloud.
All Walls Must Fall is expected for release on PC, Mac and Linux. A closed alpha is scheduled for this May.