Shadow of the colossus
Ever noticed a secret weird connection between games? Here are 10 (mostly) official secret sequels we didn't know about.
Jordan Biazzo / Updates / Free, Games, new, PlayStation, PS Plus, PS4, Shadow of the colossus, Sony, Titles, Trailer, Watch /
Shadow of the Colossus?!?!
Dennis Patrick / Updates / Bloodborne, God of War, Horizon Zero Dawn: Complete Edition, Marvel's Spider-Man, Only On PlayStation, PlayStation, PS4, Ratchet & Clank, Shadow of the colossus, The Last Guardian, The Last of Us Remastered, Uncharted 4: A Thief's End, WipEout Omega Collection /
Ten video game titles that defined the PS4.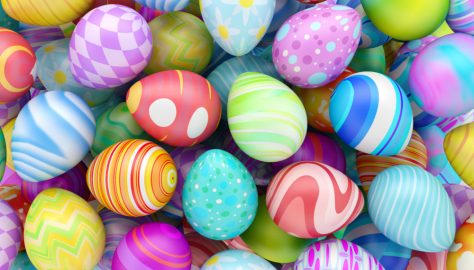 Kevin Thielenhaus / Features / Agents of Mayhem, Assassin's Creed Origins, Call of Duty 4: Modern Warfare, Call of Duty: WW2, Destiny 2 Forsaken, Devil May Cry 5, DOOM, Far Cry 5, Friday the 13th: The Game, Gears of War 4, God of War, Guides, Hitman 2, Homefront: The Revolution, Into The Breach, Just Cause 4, Legend of Zelda: Breath of the Wild, Mega Man X Legacy Collection, Monster Hunter World, NieR: Automanta, PC, Pokemon Go, PS4, red dead redemption 2, Shadow of the colossus, Shadow Warrior 2, Sonic Mania, Tom Clancy's The Division 2, Vampyr, Wolfenstein 2: The New Colossus, Xbox One /
It's the perfect time to start Easter egg hunting. Before the Easter weekend, here are 28 of the best Easter eggs we've covered here on Gameranx.