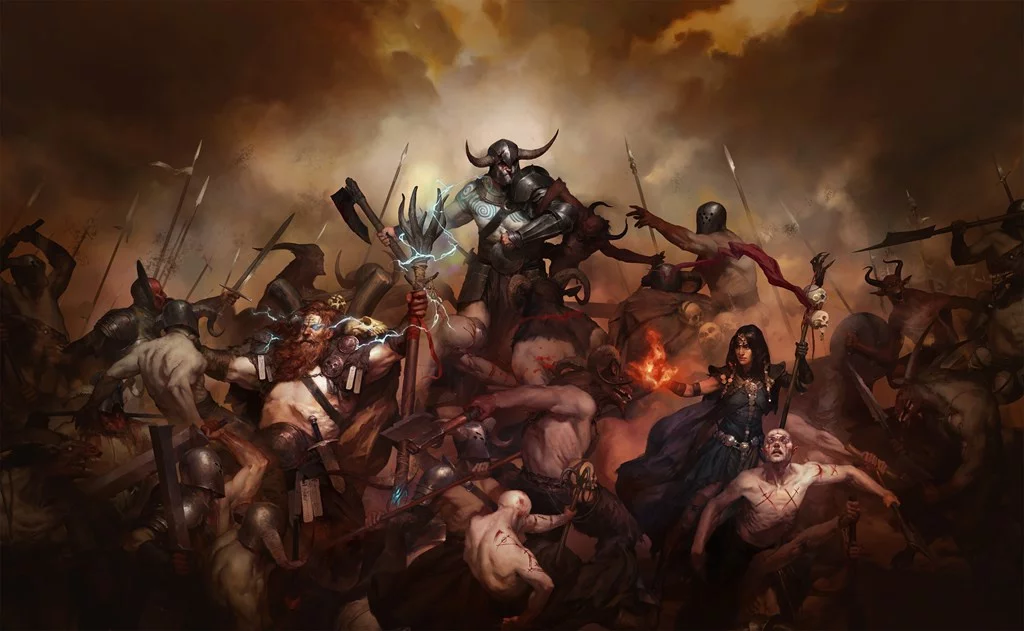 Dozens of hours in, we're still discovering new useful tips in Diablo 4. This is a deceptively complicated game. Anyone can enjoy the campaign, but once you reach the endgame there's so much more to discover that's also incredibly helpful even for starting players. Whether you've finished the story or you're starting new, there's bound to be a tiny detail you didn't know in Diablo 4. Here are 12 more we've found that everybody needs to know about.
---
More Diablo 4 guides:
10 Beginner Tips | Class Overview | All Endgame Features | Necromancer Shadowblight Minions Build | Barbarian Unconstrained Berserk Build | Golem Summoning | Rogue Twisted Poison Build | Accessibility Options To Change First | Potion Upgrades & Increase Max Capacity | Unlocking Horses | World Tier Unlocks | Silent Chests & Whispering Keys | Crushed Beast Bones Locations | Fiend Roses Locations | Secret of the Spring Quest Solution | Early Game Loot Farm | Endgame Unique & Sacred Farm | Level Up Faster Elixir | How To Access PVP | Ashava World Boss Tips
---
More Tips & Tricks We Didn't Know
#1. Loot seemingly disappears after 10 minutes. The labels for loot turn off after this time limit — but they're not really gone. Press [Alt] on keyboard or [L3] on controller, you can grab loot that's seemingly lost.
#2. Salvaging at the Blacksmith automatically unsockets a gem. You can unsocket gems manually at any Jeweler, but it isn't required when salvaging. If you sell a socketed item, you'll lose the gem.
#3. Aspects removed with the Occultist can only be reused once. Aspects also affect the stats of a Legendary item — removing a Legendary will lower the stats.
#4. While completing the campaign with your mount, you can easily get trapped by AI companions. If you're stuck by companions, there is a way to dismount without restarting the entire game. Use your dismount attack (automatically binded while mounted) to jump off.
#5. Your horse can jump gaps! When you finally unlock a mount, you'll be able to move across the world map much faster. But, you'll have to dismount to climb ledges or zipline across canyons. Most of these barriers are impassable by horses. Don't dismount whenever you see a crack in the world map. Your house might be able to jump it.
BONUS: The world boss Ashava can drop a ghoulish horse customization cosmetic. Don't miss it!
#6. There are many small quests that require emotes to complete. Open your emote menu and customize to add as many as you can. Not only are there quests that require emotes, you'll also find small shrines as you travel. Shrines have a text message with a clue. If you use the correct emote, you'll gain a randomized temporary blessing.
#7. Completing dungeons will unlock Codexes — essentially, aspects you can add to any gear as many times as you want. Before starting a dungeon, cursor over it on the map to reveal what Codex you'll unlock. These are always the same and are class specific.
#8. Affixing an Aspect onto a Rare item will turn it into a Legendary. That's the only difference between Rare and Legendary tier gear!
#9. Storage containers generate random items right after acquiring the container itself — you can store these containers and save them for later, but there really isn't a good reason to do that. The only reason to keep containers is if you get a Murmuring Obol container from a world activity drop. Save those in your storage and refill your maximum capacity after a gambling trip.
#10. When you're ready to start farming skills, open the Options menu and go to the Gameplay Tab. Turn on [Advanced Tooltip Information] to get expanded information on your gear. This shows more information like item property ranges, Lucky Hit chances, and whether modifications are additive or multiplicative. Very important if you're aiming to maximize your build.
#11. Sick of your character speaking whenever you've run out of mana resources? You can disable the annoying call-out in the Options. Go to Sound and scroll down to 'Player Audio on Error' to change the setting. You can turn it off completely or just play a simplified error sound instead.
#12. Check your map often for white dots. A white dot on the minimap indicates a rare enemy spawn. Often, that means a Treasure Goblin is nearby. These guys drop extremely valuable treasure, so there's no reason not to hunt them down. Just make sure to attack them before they can burrow away.