Friday the 13th: The Game
Another classic horror IP might be getting a video game release.
Dennis Patrick / Features / Alien: Isolation, Best Horror Games, Best PS4 Survival Horror Games, Best Survival Horror Games, Friday the 13th: The Game, Get Even, Horror, Layers of Fear, Little Nightmare, Lone Survivor, Outlast, Outlast 2, PlayStation 4, PS4, PS4 Horror, PS4 Survival Horror, Resident Evil 7, Soma, Sony, Survival Horror, The Evil Within, The Evil Within 2, The Inpatient, The Last of Us, Top Horror Games, Top PS4 Horror Games, Top PS4 Survival Horror Games, Top Survival Horror Games, Until Dawn /
The best PlayStation 4 horror video games currently available in the market.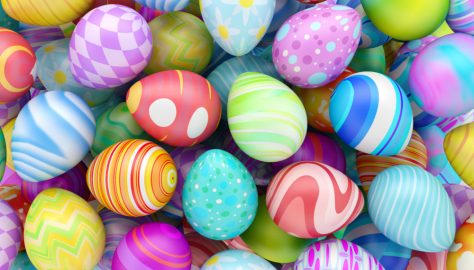 Kevin Thielenhaus / Features / Agents of Mayhem, Assassin's Creed Origins, Call of Duty 4: Modern Warfare, Call of Duty: WW2, Destiny 2 Forsaken, Devil May Cry 5, DOOM, Far Cry 5, Friday the 13th: The Game, Gears of War 4, God of War, Guides, Hitman 2, Homefront: The Revolution, Into The Breach, Just Cause 4, Legend of Zelda: Breath of the Wild, Mega Man X Legacy Collection, Monster Hunter World, NieR: Automanta, PC, Pokemon Go, PS4, red dead redemption 2, Shadow of the colossus, Shadow Warrior 2, Sonic Mania, Tom Clancy's The Division 2, Vampyr, Wolfenstein 2: The New Colossus, Xbox One /
It's the perfect time to start Easter egg hunting. Before the Easter weekend, here are 28 of the best Easter eggs we've covered here on Gameranx.