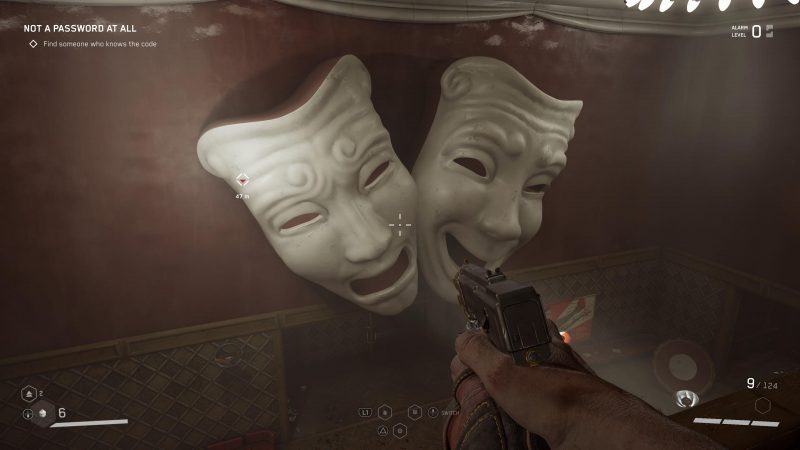 Bioshock is undoubtedly one of the most revolutionary and beloved FPS games of all time. With its dystopian art deco sea base and its impressive ability list, the game gave players near godlike strength and enough steampunk-style weapons to more than make up the difference. While Atomic Heart probably won't have quite as significant of an impact as the game that clearly inspired it, it seems to be garnering fairly positive reviews, regardless of the fact that it has a few really irritating puzzles.
Though the majority of puzzles in Atomic Heart are reasonably accessible and relatively simple to solve, there are a couple of clunkers that might have you stuck toward the middle and end of the game. One of the least intuitive and hard-to-solve ones comes in the Not A Password At All chapter, where players must figure out how to find the code for a complex door lock. Luckily, we've provided the answer for you below so you don't have to suffer as we suffered.
---
More Atomic Heart Guides:
How To Disable All Robots In A Region | All Vavilov Complex Blueprint Locations | Testing Ground 1 Puzzle Solutions | How To Use Cartridge Modules | How To Increase Inventory | Testing Ground 1 Guide | Testing Ground 2 Guide | Testing Ground 6 Guide | Testing Ground 8 Guide | Testing Ground 9 Guide | Testing Ground 10 Guide | Testing Ground 11 Guide | Testing Ground 12 Guide | Beginner's Tips and Tricks | Best Character Skills to Unlock Early On | Chapter Guide
---
How to Solve the Door Code in Chapter 34 of Atomic Heart
As you explore nearby the door, you will have the option to talk to one of the dead bodies nearby. This will activate audio that explains that the electrician has the code and that this person died trying to get out. What this indicates is that you have to find the electrician, although it's easier said than done. There are many bodies you can talk to who are not the electrician and are, thus, totally useless to you.
With that in mind, what you actually need to do is head upstairs, where you see the comedy and tragedy masks emblazoned on the wall. There, you'll be infuriated to find that the electrician can't even remember what the code is and won't tell you what it is. Fortunately, there's a piece of paper on the ground nearby him that will give you the code.
However, if you'd just like to ignore all of this nonsense in the first place, we've got good news: the code doesn't change or reset randomly. This means that the code above will be the same as yours, whether you've found the paper and the electrician or not. So, in short, if you want to make your life easier, just put the code from the picture above into the special lock, and you'll be free to continue exploring the theater in your quest for revenge.