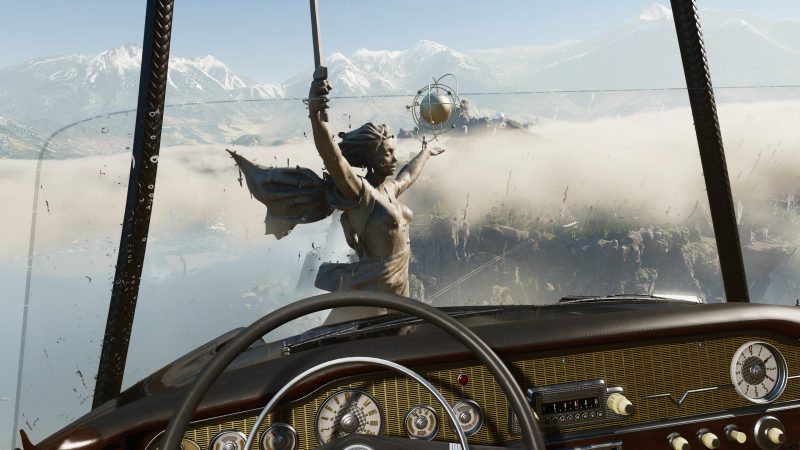 Unlike Bioshock, Atomic Heart doesn't introduce you to your powers in a staggered fashion but instead opens them all up to you from the start. With this in mind, players might find themselves struggling to decide on what perks and upgrades they want to purchase first. That's why we've offered a few helpful suggestions that will give you a leg up as you start this Soviet-era alternative history adventure.
---
More Atomic Heart Guides:
How To Disable All Robots In A Region | All Vavilov Complex Blueprint Locations | Testing Ground 1 Puzzle Solutions | How To Use Cartridge Modules | How To Increase Inventory | Testing Ground 1 Guide | Testing Ground 2 Guide | Testing Ground 6 Guide | Testing Ground 8 Guide | Testing Ground 9 Guide | Testing Ground 10 Guide | Testing Ground 11 Guide | Testing Ground 12 Guide | Beginner's Tips and Tricks
---
The Best Skills to Unlock First in Atomic Heart
Neuro Compression Tactical Backpack
One of the first problems players are likely to run into is how small their inventory is. With the number of weapons, ammo, and healing items that you'll undoubtedly find exploring the base and its surroundings, you're going to run out of space pretty quickly. Luckily, there are two inventory unlocks you can get early on to make this less of an issue as you make your way through the game. You'll find these invaluable as even the save room storage compartment isn't very big.
Mass Telekinesis
The first ability you're going to want to purchase after Shok is Mass Telekinesis. Why? Because this massively powerful maneuver will launch any nearby enemies into the air, opening them up for a barrage of melee or firearm attacks while they're suspended above. Furthermore, an additional upgrade can be purchased right from the jump that lets you slam enemies into the ground with a follow-up attack.
Wild Boar
Some of the best upgrades in the game can be found early on in your character menu, and one of the most useful is Wild Boar. As many of the enemies who will be attacking you throughout Atomic Heart can peel off a ton of your health, this upgrade is very useful and might be the literal difference between life and death for you throughout your journey.
Morning Exercise
Another life-changing perk, Morning Exercise, makes your character move faster. You'll need to run from and dodge many groups of enemies throughout the game, so increasing your movement speed is a smart choice, especially as you're getting acclimated to the enemy waves and their various types at the outset of Atomic Heart.
Med Unit Upgrade
Another health-based perk, Med Unit Upgrade, increases the amount of healing you receive by using the NeuroMed canisters that you'll find throughout the game. Since you're going to be healing Agent P-3 regularly throughout the game, this is an upgrade that you're definitely going to want to nab early in order to preserve your supply of healing items.