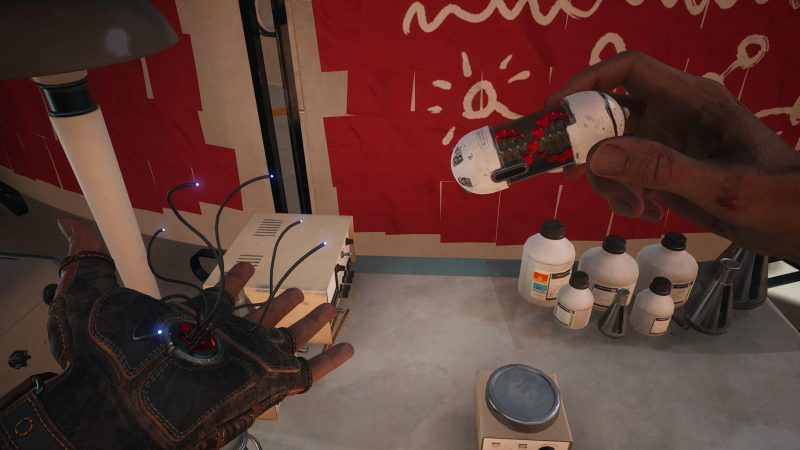 For those of us who have been on a hard, cold-turkey diet of no Bioshock for a decade, games like Atomic Heart are just the fix that we need. A very clear and obvious spiritual successor to Ken Levine's incredible, dystopian science fiction set in an alternate timeline, Mundfish's effort, unfortunately, comes with a bit of real-life baggage based on what's currently going on with Russia and Ukraine.
Still, all of that aside, for those looking to dive into this action-packed robot-fighting adventure, there are definitely a few things that you're going to want to know in the first hours of your journey. Some of the pieces of advice below will help you with practical matters as you get used to this brave new world, while others can help you to avoid uncomfortable questions from the people in your life. You'll, erm, understand what we mean as you read on.
---
More Atomic Heart Guides:
How To Disable All Robots In A Region | All Vavilov Complex Blueprint Locations | Testing Ground 1 Puzzle Solutions | How To Use Cartridge Modules | How To Increase Inventory | Testing Ground 1 Guide | Testing Ground 2 Guide | Testing Ground 6 Guide | Testing Ground 8 Guide | Testing Ground 9 Guide | Testing Ground 10 Guide | Testing Ground 11 Guide | Testing Ground 12 Guide
---
Beginner Tips and Tricks for Atomic Heart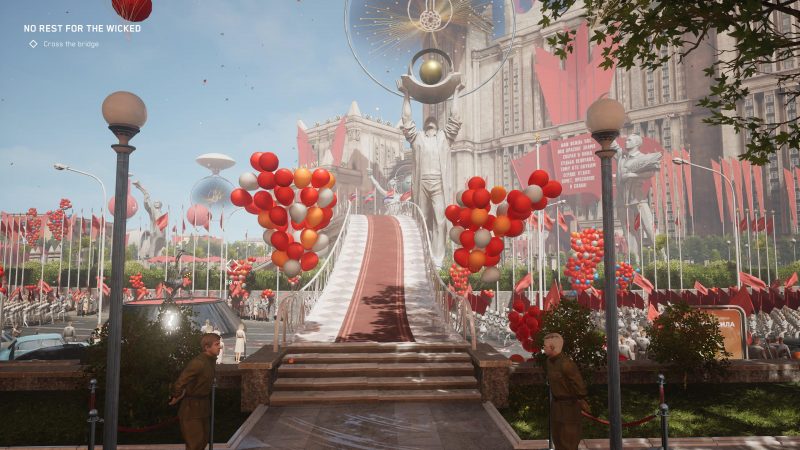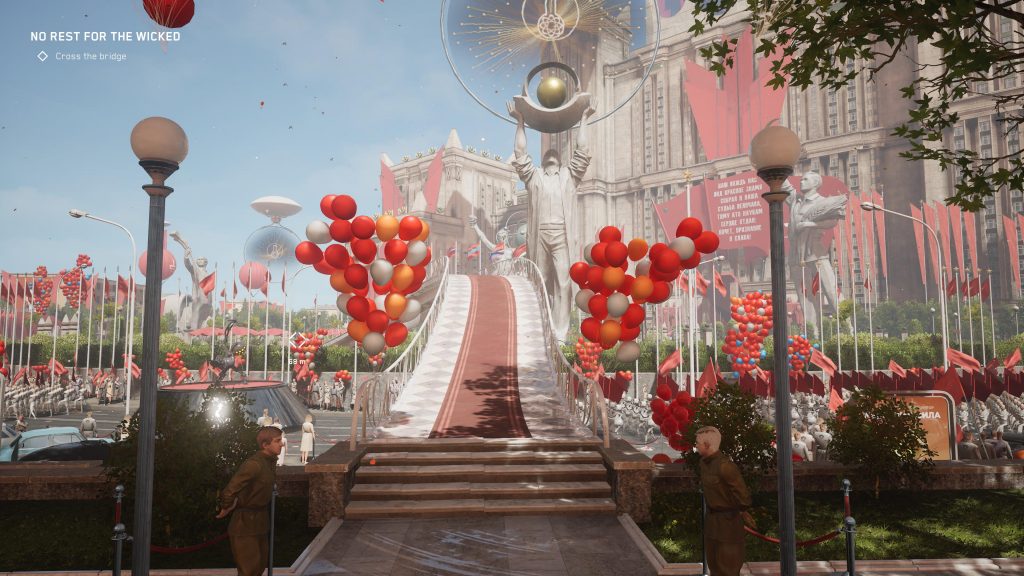 Scan the Room, then Hold Down the Glove Button
Early on, your glove, Charles will explain to you that you can scan rooms by double tapping the appropriate shoulder button depending on your platform of choice. While it takes a while before you see how useful this is, once you begin to use it regularly, you'll never go back. Scanning shows enemies in red, collectibles in blue, and interactive elements like shops or save stations in white.
The most useful aspect by far, though, is that as you empty rooms of their valuables, anywhere that you've missed something will remain blue, while fully searched areas will turn grey. As Atomic Heart is very much a game about resource management, this helps you to find upgrade materials, ammo, and healing items that you may have missed. Furthermore, there's no need to tap search on each individual dresser or desk, as holding the glove button down will just vacuum it all up for you lickety-split.
Hold Up on the D-Pad to Listen to Logs While You Explore
There's nothing more boring than having to scroll through the menu and listen to endless audio diatribes while you tap your fingers impatiently, waiting until you can get back to the action. Luckily you don't have to do this here. Though the game's tiny font might make it hard to see what button to hold, pressing and holding the up button on the D-Pad after picking up a Chirper or Log will play the new information to you while you explore. To make matters even better, if Agent P-3 and Charles begin to talk, the log will pause and play after they're done talking, making sure there's no cross-chatter or reason to replay the Log.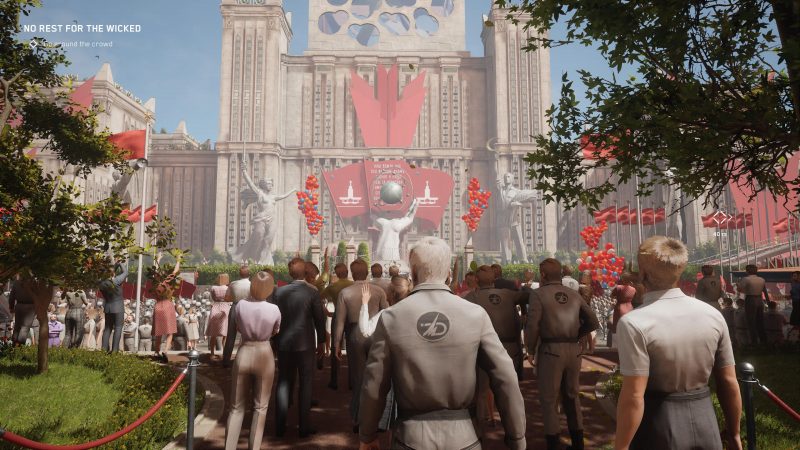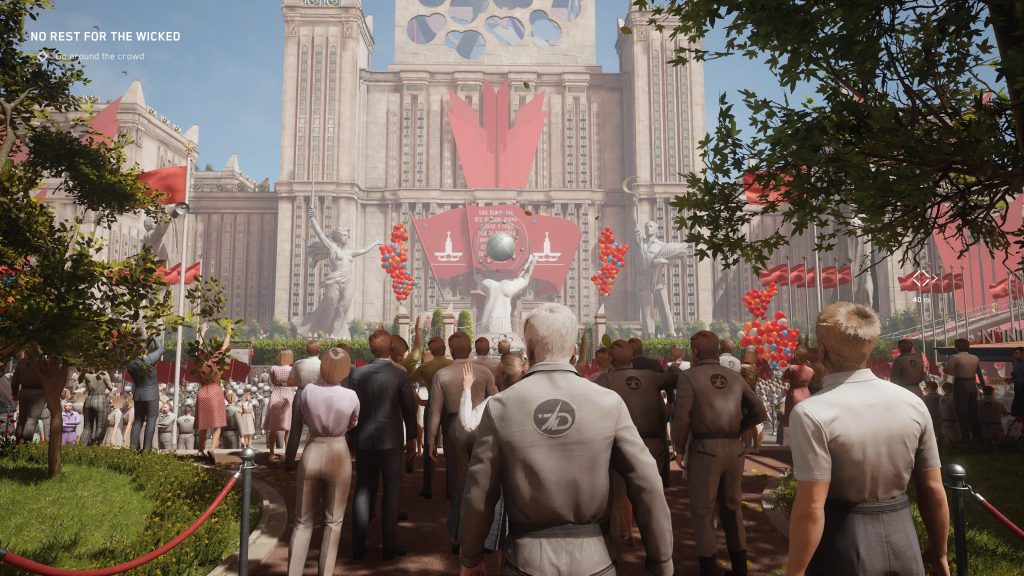 Hold the Scan Button Over Enemies to See Their Weaknesses
Another thing that makes the scan feature super useful is that you can hover your marker over enemies who haven't noticed you yet to see what their weaknesses are. This offers a strategic element that often doesn't exist when you're frantically fighting off hordes of robots in the heat of battle and will also inform how you choose to fight these enemies as you encounter them repeatedly over the course of the campaign.
Remember That You Can Stealth Kill Enemies
Though Charles will point this out to you, it's easy to forget in a game so filled with information, especially at the start. You can sneak up on enemies by walking slowly up to their back or even crouching behind objects as you make your way over to them. Once the indicator pops up, Charles will begin to take control, and you can fill up a meter by frantically tapping the button that comes up on the screen. This is a very useful way to preserve ammo and avoid alerting other enemies in the area.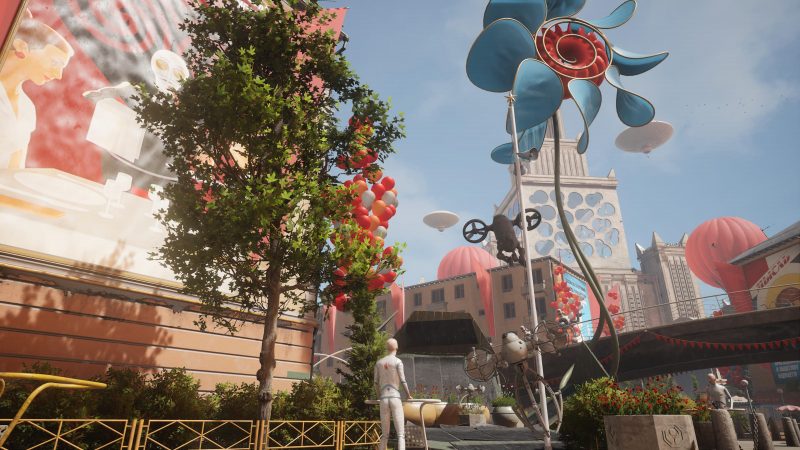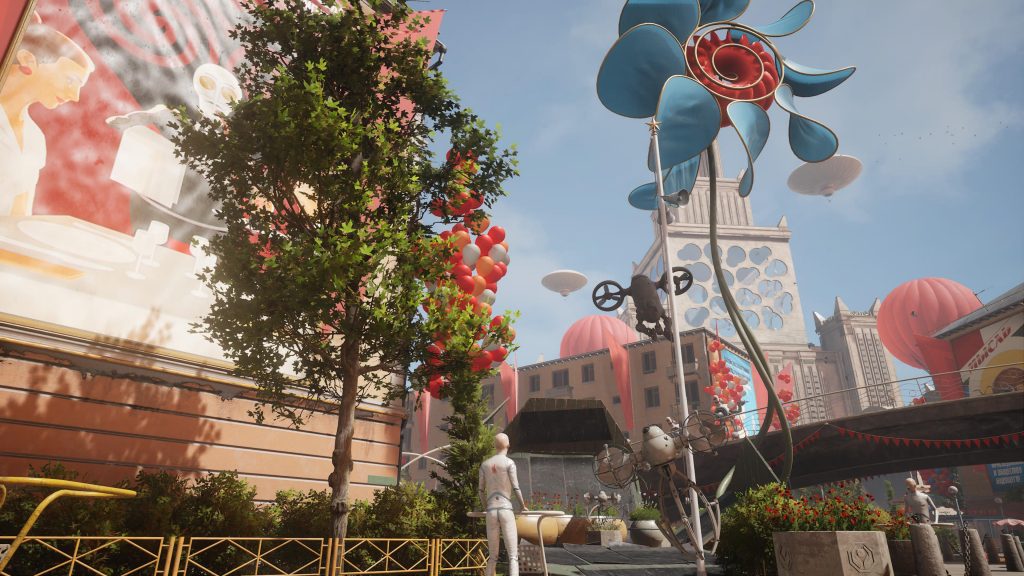 You Can Craft Ammo and Healing Items
There are a lot of options that are available to you at the upgrade stations, and one that you can easily miss amid all of the other bells and whistles is crafting. As ammo is scarce and the smallest mistake can leave Agent P-3 heavily injured, crafting ammunition and healing items is a huge game changer. To make things even simpler, when you open the crafting menu, the game will helpfully tell you how much of each item you get per crafting and which ones you can afford with your current supplies.
Turn Down the Volume When You Talk to the Sex Robot
This is going to get a bit awkward, but there's really no easy way to say this, so we're just going to have to be frank with you. One of the upgrade stations that you'll regularly run into is a super horny sex robot. Yes, you will regularly have to hear a vending machine make really uncomfortable and aggressive sexual comments to Agent P-3 throughout Atomic Heart, and it never stops being weird.
Now, if you happen to live alone, then good for you! You can just shake your head at this baffling design choice and move on. Unfortunately, if you happen to have, say, a significant other, a roommate, or, worst of all, kids, then you're really going to want to turn down the volume when you get to these particular upgrade stations. If you watch *ahem* adult anime or have played games like the original God of War, you may already be well aware of these awkward moments, but if not, we just wanted to give you a heads-up so you can keep that remote nice and close.
Use Your Powers Regularly to Save Ammo
As your weapon of choice is always on-screen, it can be easy to forget that you have two powers that you can use (once you've unlocked them at an upgrade station) any time you want. Though they have recharge windows in between uses, they never run out, so don't be shy about using them frequently and experimenting with different load-outs as you unlock more and more abilities for your glove to utilize.