While Apex Legends Mobile is essentially a one-to-one port of the console/PC versions in terms of the technical aspects of its mechanics, there are still a few differences introduced with the mobile game. One of the most obvious differences is that Apex Mobile features an exclusive new character, Fade, that might not ever make it into the "main" game, but in terms of game modes, Apex Mobile has a few key differences.
While most people are flocking to Apex Legends Mobile for its highly popular battle royale mode, the game also offers the Arenas 3v3 mode introduced last year into the base game. In addition to the two modes available on console and PC Apex, Apex Mobile also offers a few Team Death Match game modes and limited run modes that will be rotating over time.
More Apex Legends Mobile Guides:
| Can You Play Solo Queue? | Can You Play With a Controller? | Does Apex Legends Mobile Have Cross Progression? | How to Unlock Fade | 5 Tips For Getting Started | How to Redeem Apex Packs | Fade Abilities Explained | Apex Legends Mobile Phone Requirements | Does Apex Legends Mobile Have Bots?
Apex Legends Mobile Battle Royale
The mode in Apex Legends Mobile that perhaps needs the least introduction is the battle royale. 60 players drop into the World's Edge map in squads of three and shoot it out until just one squad remains. As time progresses, the map gets smaller thanks to a ring of heat that pushes squads together. Unlike the console and PC versions, Apex Mobile's battle royale mode only has one map, World's Edge, and doesn't feature King's Canyon, Olympus, or Stormpoint. Additionally, there is no duos mode in the mobile version yet, but many think that duos and solo queue are to come in later updates.
Apex Legends Mobile Ranked Match
Ranked play is the same game mode as the regular battle royale, but it grades your performance in every match and assigns you a rank accordingly. You can increase your rank by playing well and decrease it by playing poorly, but it's a good system to match similarly skilled players against one another. Player rank resets at the start of every new season and at the midpoint.
Apex Legends Mobile Team Death Match
Team Death Match is a new addition to Apex Mobile. The base game featured limited-time TDM modes, but they seem like they're going to be a permanent pillar of the mobile game. There are two modes with maps that rotate every ten minutes or so: Base Respawn and Random Respawn. The gameplay of both matches are the same have two squads of six fight it out to be the first to reach 30 kills. Base Respawn has the player respawn in one select location while Random Respawn could have them come back just about anywhere. There are upsides to both game modes, so it all comes down to preference.
Apex Legends Mobile Arenas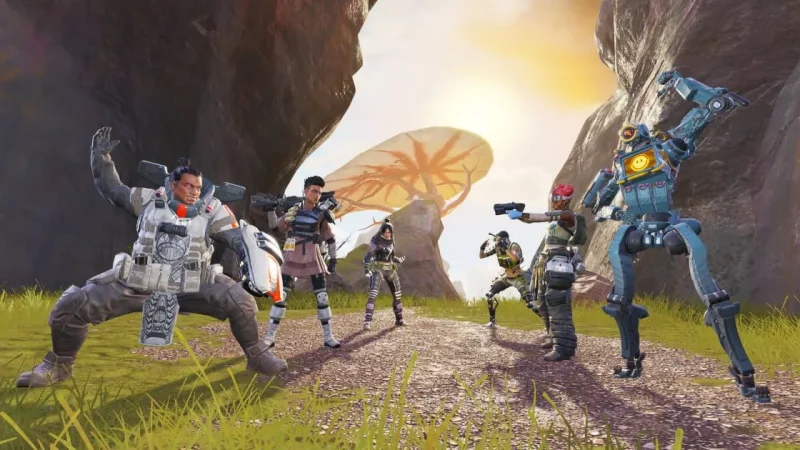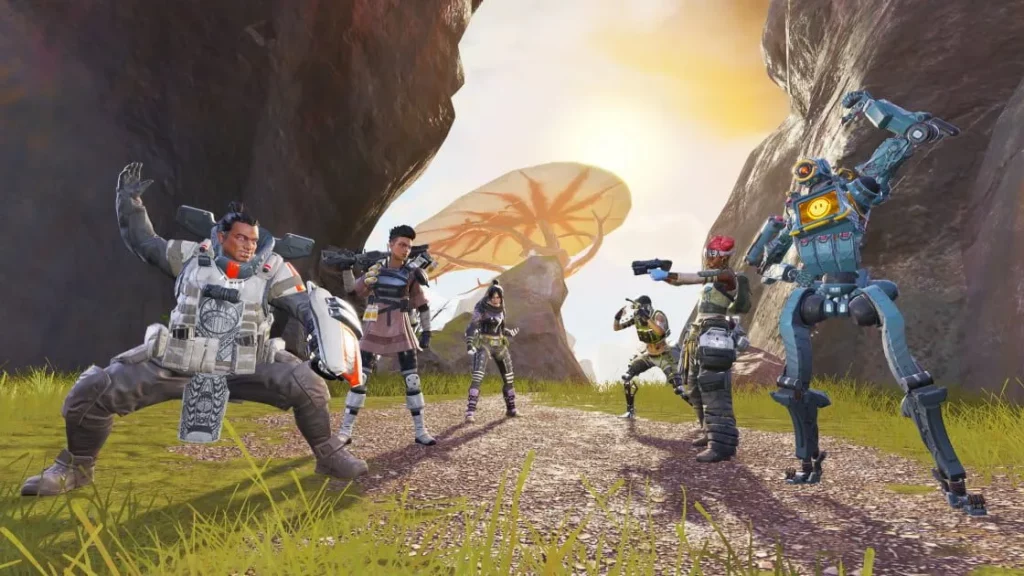 Arenas is the same as it is in the base version of the game but doesn't have a ranked mode yet like the console and PC versions do. The game mode is a 3v3 best of three single spawn elimination where weapons and buffs are purchased at the start of the round with currency earned by taking down enemies and grabbing crafting materials. The maps rotate along with the TDM maps roughly every ten minutes.
Apex Legends Mobile Quick Battle
Another mobile-exclusive mode, Quick Battle takes the battle royale formula but expedites the process a little bit by reducing the number of players in each match to 30 and making the area of play much smaller. When jumping into the map at the start, the first ring will already be closed and the second will be quick to come after landing. Essentially, Quick Battle speeds up the matches for those looking to get a quick game in before having to end their session.