Assassin's Creed Origins
The best PlayStation 4 stealth games you can play today.
Kevin Thielenhaus / Features / Assassin's Creed Odyssey, Assassin's Creed Origins, Bayonetta, Castlevania 3, demon's souls, Destiny, Destiny 2, donkey kong country, donkey kong country 2: diddy's quest, Doom 3, Elder Scrolls IV: Oblivion, Fallout 3, Fallout 4, Gears of War, ghost recon: breakpoint, GTA V, Guides, Half-Life 2, Hitman, Mass Effect, Morrowind, PC, Resident Evil 2, Skyrim, the division 2, The Wonderful 101, Wasteland 3, Watch Dogs Legion, wwe 2k20 /
Sometimes, you've just got to sweat the small stuff.
Dennis Patrick / Features / Alien: Isolation, Assassin's Creed Origins, Deus Ex: Mankind Divided, Dishonored 2, Hitman, List, Metal Gear Solid V The Phantom Pain, Microsoft, Stealth Games, Styx: Shards of Darkness, Thief, Tomb Raider, Xbox, Xbox One, Xbox One Stealth Games /
Don't pass up on these great stealth games on the Xbox One.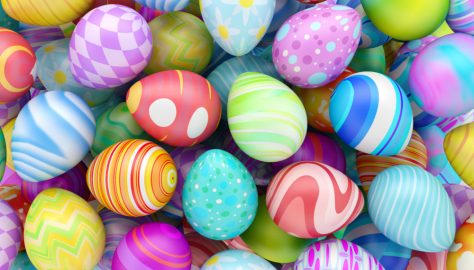 Kevin Thielenhaus / Features / Agents of Mayhem, Assassin's Creed Origins, Call of Duty 4: Modern Warfare, Call of Duty: WW2, Destiny 2 Forsaken, Devil May Cry 5, DOOM, Far Cry 5, Friday the 13th: The Game, Gears of War 4, God of War, Guides, Hitman 2, Homefront: The Revolution, Into The Breach, Just Cause 4, Legend of Zelda: Breath of the Wild, Mega Man X Legacy Collection, Monster Hunter World, NieR: Automanta, PC, Pokemon Go, PS4, red dead redemption 2, Shadow of the colossus, Shadow Warrior 2, Sonic Mania, Tom Clancy's The Division 2, Vampyr, Wolfenstein 2: The New Colossus, Xbox One /
It's the perfect time to start Easter egg hunting. Before the Easter weekend, here are 28 of the best Easter eggs we've covered here on Gameranx.