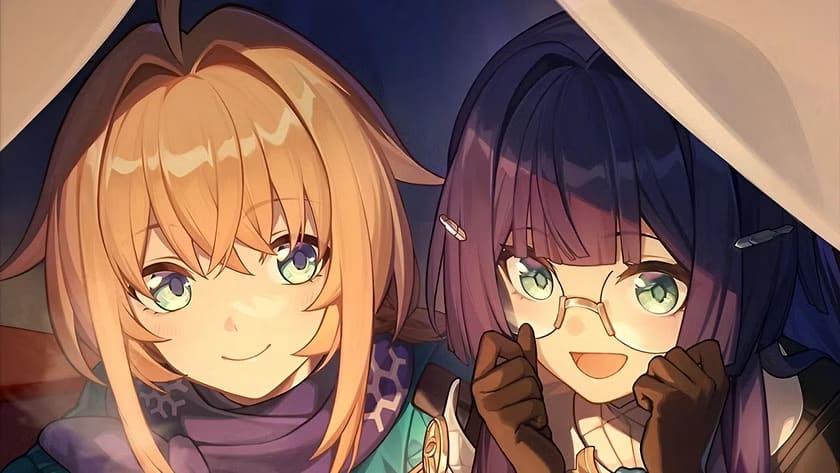 Lynx debuted alongside Fu Xuan for the second half of Honkai: Star Rail Version 1.3. She's a good Quantum Healer F2P option if you can't get Fu Xuan.
Honkai: Star Rail Fu Xuan Eidolon Guide | Honkai: Star Rail – Imbibitor Lunae Eidolon Guide | Honkai: Star Rail – Imbibitor Lunae Ascension Guide
Lynx joins the roster as a new Jarilo-VI character. Within the story, she is the youngest daughter of the Landau family, making her related to Serval and Gepard. Despite her noble lineage, she followed in Serval's footsteps and became an explorer.
---
Enemy Drops – Core Series
Lynx uses Core drops for her Ascension. This includes Extinguished Cores, Glimmering Cores, and Squirming Cores. The Imaginary Weaver, Mask of No Thought, and Spawn enemies all drop Cores. You can find these enemies on the Herta Space Station or Jarilo-VI.
You can use the Assignment missions to get more Cores. If you have an excess of another Ascension Material, you can use the Omni-Synthesizer to convert your extra materials into Artifex items through the Material Exchange feature. Keep in mind that this method will consume 2 of the original material and change it to only one of the other. For example, if you want to convert the Silvermane Badge into the Extinguished Core, you will consume 2 Silvermane Badges and gain 1 Extinguished Core.
---
Stagnant Shadow Drops – Nail of the Ape
The Nail of the Ape comes from Stagnant Shadow: Shape of Abomination. So far, Fu Xuan is the only other Quantum character who needs this drop.
In order to challenge the Shape of Abomination, you do need to unlock Scalegorge Waterscape. This requires you to complete the Trailblaze Mission Oblation Obtained, Order Ordained – the second portion of the Xianzhou Luofu storyline. To get to this point, you need to fully complete the Jarilo-VI story.
Unlike its sister game, Genshin Impact, Honkai: Star Rail does not allow you to explore areas beyond your current Trailblaze Mission. If you're still going through Jarilo-VI, you can go back and forth between Herta Space Station and Belobog, but you cannot proceed to the Xianzhou Luofu. Though it can be frustrating, it does keep the game from getting too overwhelming for new players. There's no risk of accidentally wandering into Sumeru before completing Mondstadt.
---
Ascension Materials by Level
Level 20
5 Artifex's Module
4,000 Credits
Level 30
10 Artifex's Module
8,000 Credits
Level 40
6 Artifex's Cogwheel
3 Nail of the Ape
16,000 Credits
Level 50
9 Artifex's Cogwheel
7 Nail of the Ape
40,000 Credits
Level 60
6 Artifex's Gyreheart
20 Nail of the Ape
80,000 Credits
Level 70
9 Artifex's Gyreheart
35 Nail of the Ape
160,000 Credits
Total Ascension Materials
15 Artifex's Module
15 Artifex's Cogwheel
15 Artifex's Gyreheart
65 Nail of the Ape
308,000 Credits
More Honkai: Star Rail Guides: How the Honkai: Star Rail Pity System Works | A Genshin Impact Guide to Honkai: Star Rail | Honkai: Star Rail – Ascending Trailblazer | Honkai: Star Rail Simulated Universe Swarm Disaster Guide | Honkai: Star Rail Resonance Interplay Guide