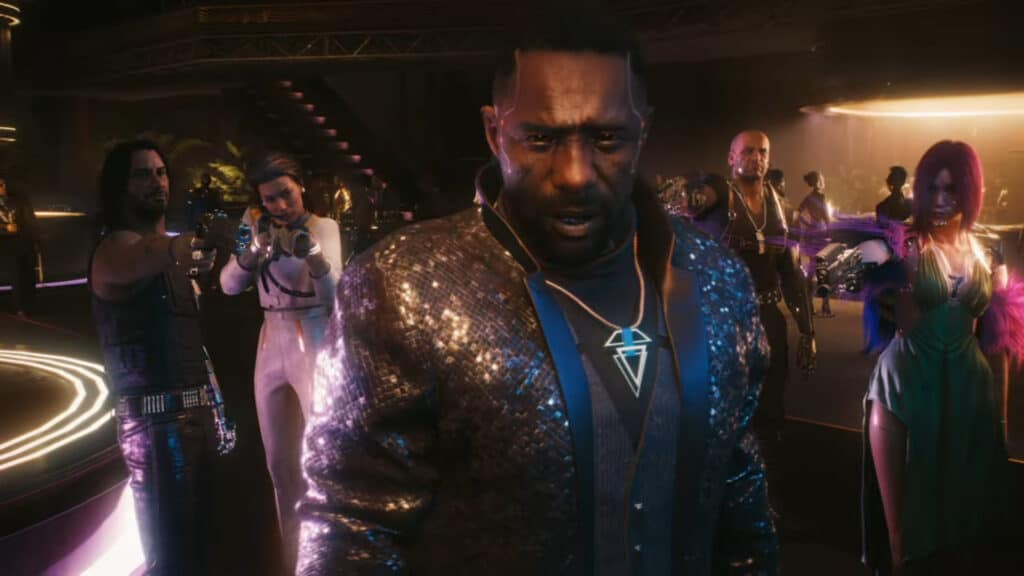 Update:
Here are what some viewers had to say about the recent trailer featuring Idris Elba.
That special effect they did where it transitioned from real life to in-game was CLEAN.

SuperSaiyan3985 – YouTube Comment
"Game is fixed" Love CDPR for listening and acknowledging to community.

Kvbk – YouTube Comment
Idris Elba was such a good choice.

02280282 – YouTube Comment
Original Story…
Cyberpunk 2077 fans are waiting on the big expansion release. With the original game launch failing to hit the strides that CD Projekt Red hoped for, the development team didn't get the ability to spend efforts supporting the game with post-launch content. Instead, a significant focus was put into updates to ensure the game reached the standards expected by the development team and players. Fortunately, the game managed to turn itself around, and now players are getting ready for the one expansion the development team was able to deliver Phantom Liberty.
Phantom Liberty is set to launch on September 26, 2023. If you're counting down the days, then check out another teaser to help you get excited about the release. The developers offer live-action footage featuring actor Idris Elba in this latest small teaser. I'm sure you're well familiar with Idris, who is playing a big character in the upcoming Phantom Liberty expansion. Overall, it's a teaser to set the tone of the upcoming expansion, which is heavily focused on being a spy thriller experience.
With that said, if you're unfamiliar with the expansion, Cyberpunk 2077: Phantom Liberty is a spy thriller adventure that is set within the base campaign. Players will step back into the role of V as she embarks on a new mission filled with espionage as you save the NUS President. However, there's a bit more than just the one mission that will be featured in Phantom Liberty. With this game expansion, you're stepping into a brand-new area for Night City called Dogtown. Here, you'll deal with a new faction, missions, characters, and gear.
Of course, while you can enjoy this expansion with your current save, it was noted that with the 2.0 update and Phantom Liberty, you'll want to start a new save file. After all, the 2.0 update that recently went out made some significant revamps to the gameplay experience. So, you might be best starting with a fresh save to get a handle on the new gameplay mechanics and systems. Again, this upcoming expansion will see a release on September 26, 2023. Much like the big 2.0 update, you'll only find this expansion on PC, PlayStation 5, and Xbox Series X/S platforms. In the meantime, you can check out the latest teaser for the expansion within the embedded post from Cyberpunk 2077's X account or in the YouTube video below.