Hitman 2
Perform a perfect execution in Hitman 2 with our easy 'Silent Assassin, Suit Only' challenge guide for New York.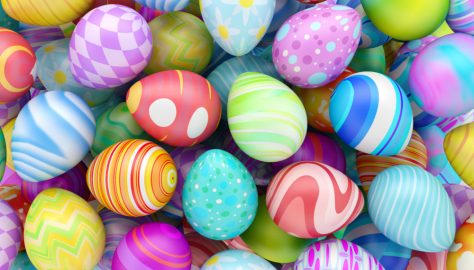 Kevin Thielenhaus / Features / Agents of Mayhem, Assassin's Creed Origins, Call of Duty 4: Modern Warfare, Call of Duty: WW2, Destiny 2 Forsaken, Devil May Cry 5, DOOM, Far Cry 5, Friday the 13th: The Game, Gears of War 4, God of War, Guides, Hitman 2, Homefront: The Revolution, Into The Breach, Just Cause 4, Legend of Zelda: Breath of the Wild, Mega Man X Legacy Collection, Monster Hunter World, NieR: Automanta, PC, Pokemon Go, PS4, red dead redemption 2, Shadow of the colossus, Shadow Warrior 2, Sonic Mania, Tom Clancy's The Division 2, Vampyr, Wolfenstein 2: The New Colossus, Xbox One /
It's the perfect time to start Easter egg hunting. Before the Easter weekend, here are 28 of the best Easter eggs we've covered here on Gameranx.
Kevin Thielenhaus / Features / Earth Defense Force 5, FAR: Lone Sails, Guides, Hitman 2, Into The Breach, Minit, Phantom Doctrine, red dead redemption 2, Return of the Obra Dinn, Valkyria Chronicles 4, Yakuza 6, Yakuza Kiwami 2 /
Picking the top 10 best games of 2018 is really hard. Check out the 10 games I picked for my personal faves right here.