Tiny Tina's Wonderlands is an RPG in the same vein as the rest of the Borderlands series. Although the game leans a lot more into the aesthetic of tabletop RPGs, it's pretty much standard fare for the rest of the Borderlands franchise in that regard. Skill points are earned with each new level gained and players can assign points based on their individual playstyles.
Like many RPGs, Tiny Tina's Wonderlands lets players respec their build if they're looking to change things, but players should take character creation seriously as it doesn't become available until much later in the title.

More Tiny Tina's Wonderlands Guides:
How to Fast Travel in the Overworld | Shift Codes List March 2022 | Class Guide | 'Connection Lost' Shift Error Fix | Elemental Damage Explained | How to Skip Random Encounters | Raiders of the Lost Shark Quest Guide | How to Emote | Chapter List | Legendary Weapons List | Season Pass Explained | Steam Release Date | A Walk To Remember Choice Guide | How to Unlock Multiclass | Slider Overdrive Explained | Crossplay Explained | How to Get SDUs
Respecing in Tiny Tina's Wonderlands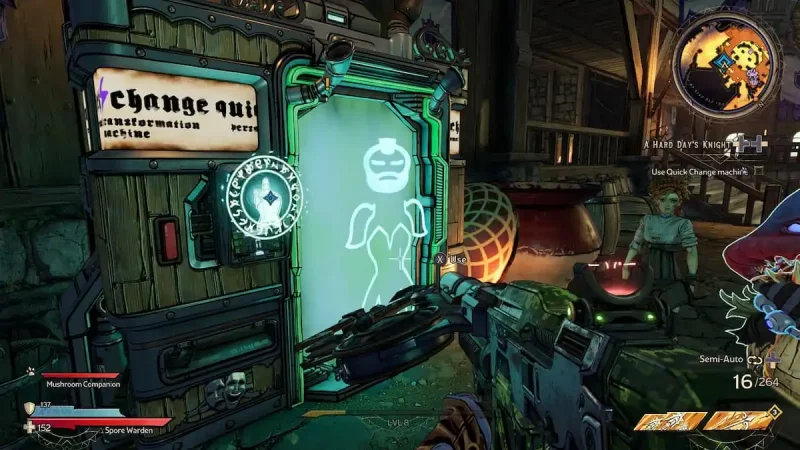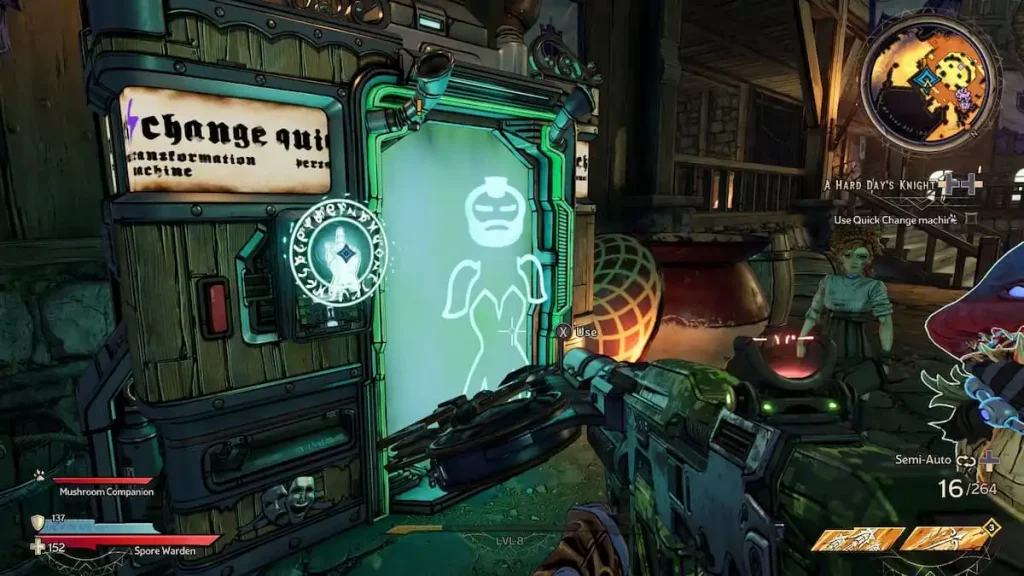 The respec option in Tiny Tina's Wonderlands doesn't become available to the player until they've completed the main campaign. Unfortunately, this means that if a player gets several hours into the game and decides that they don't like the class they picked, they're better off restarting than hoping to get through the entire game unhappy just to respec.
All that said, players are able to choose a secondary class at the end of the first act which can completely change how your build feels, so it might be worth it to stick things out until the option becomes available.
If you've gotten to the end of the game by completing the Epilogue, you're eligible to respec. To do so, head to the Quick-Change station located in Izzy's Fizzy's non-alcoholic bar. When using the station, hit the X button on Xbox or the square button on PlayStation.
From there, the player is able to respec all of their skill points, all of their hero points, or both at the same time. The option to change secondary classes is also available, however, the player can't change their primary class.
To respec, it'll cost 10% of your current carried money. That essentially means that players can respec at any time, however, if they're looking to make a big purchase of a costly SDU or something pricy from a vending machine, they should pick that up first and then respec with 10% of what's remaining.