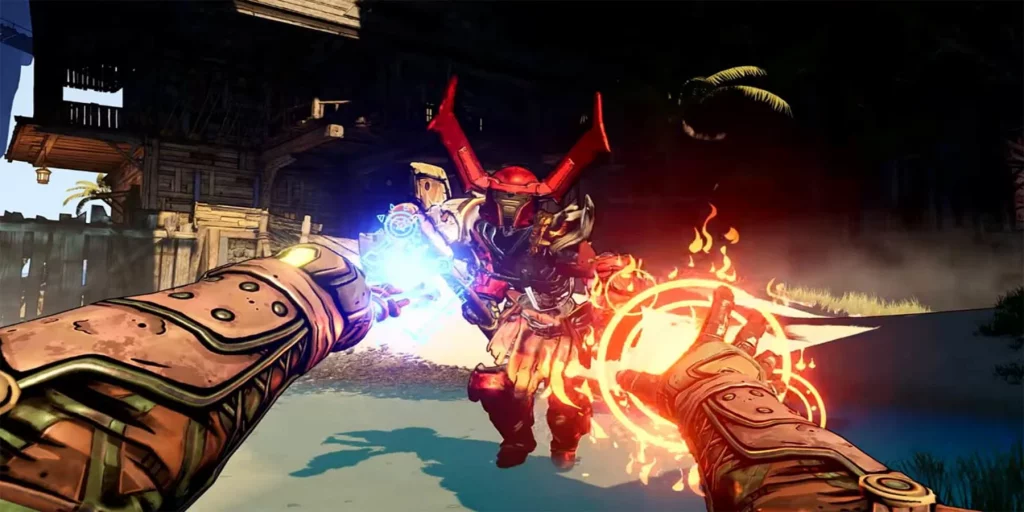 Only two days away from the release of Tiny Tina's Wonderlands, a piece of troubling old news has managed to reemerge. According to the title's official website, those purchasing a physical Xbox One copy of the game will not be able to upgrade it to the Xbox Series X/S version. (There's still a few days to cancel that order and go digital, right?)
"A physical Xbox One game disc of the Tiny Tina's Wonderlands Standard Edition will play on Xbox Series X but it cannot be upgraded to the Xbox Series X version of the game and will not be optimized for Xbox Series X," the FAQ portion of the website reads.
The site does clarify that players purchasing the physical Next-Level and Chaotic Great editions of Tiny Tina's Wonderlands will receive both the last-gen and current-gen versions of the game. As great as this is, most Xbox One players probably don't want to have to spend so much to get the upgrade. It's not clear why Xbox One players are getting left out, especially given how up-front Xbox has been about its Smart Delivery service.
Players have plenty to look forward to when Tiny Tina's Wonderlands releases this Friday, regardless of console. The game will add magic and dual-wielding abilities to the well-established Borderlands universe, allowing players to combine spells with a massive arsenal. Players can choose from six classes: Stabbomancer, Brr-Zerker, Spellshot, Clawbringer, Graveborn, and Spore Warden. It will be possible to mix and match abilities from all six unique character skill trees.
Tiny Tina's Wonderlands is scheduled to be released this Friday, March 25, 2022 for PC, PlayStation 4, PlayStation 5, Xbox One, and Xbox Series X/S. Gearbox has published an online Game Guide to give fans a better look at what to expect upon release, and 20 minutes of gameplay footage was unveiled last month. The title will feature full crossplay upon release.