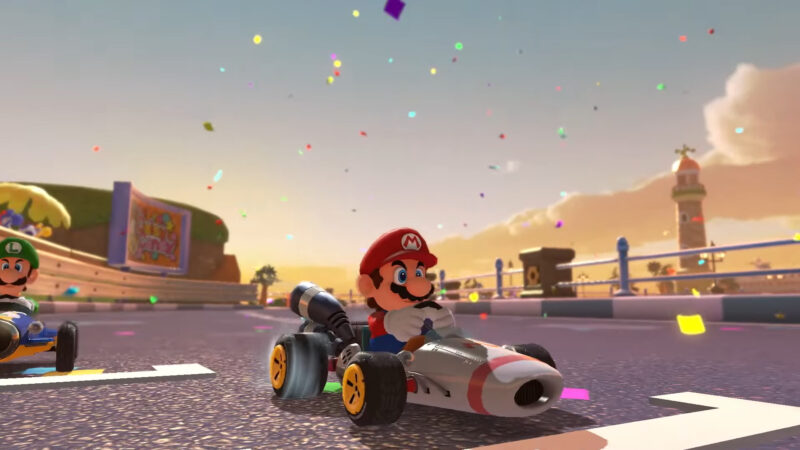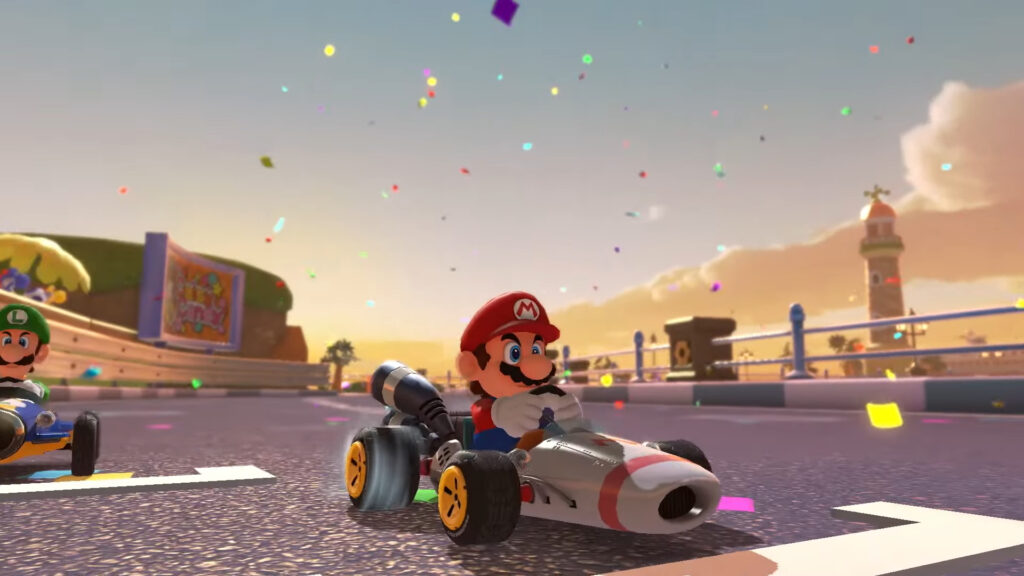 Update:
Here are what some viewers had to say about the recent teaser trailer.
Those who wanted Diddy Kong return in Mario Kart 8 Deluxe finally comes true.

Nightshadow720 – YouTube Comment
We waited almost TEN years and FINALLY Diddy made it in! So excited. Funky and Pauline were also outstanding picks! I would've preferred Dixie over Peachette but I'll deal.

judynblackwell – YouTube Comment
I love how everyone was debating whether or both Pauline or Funky Kong would make it in, and Nintendo was just like "yes"

just_satoshi – YouTube Comment
Original Story…
Mario Kart 8 was a hit game when it launched for the Nintendo Wii U. While that console was a flop and didn't hit the strides Nintendo had hoped for, their successor quickly turned things around. Fans have taken up with the Nintendo Switch, and what better way to stock the platform with some solid games than bringing out some of the Wii U offerings that most fans might have missed out on? As such, we received Mario Kart 8 Deluxe, a slightly updated version of Mario Kart 8 that was an instant hit with fans.
While players enjoyed Mario Kart 8 Deluxe, it was clear after several years of not receiving a new mainline installment or update, that interest might have been waning. Fortunately, Nintendo stepped back in and offered something to give fans a reason to log in regularly for the hit racing title. A series of booster passes was released, giving players more tracks to enjoy along with characters to pick from. We knew these DLCs were limited, and we only have one more wave of releases coming to the game this holiday season.
Today, during the Nintendo Direct, the Nintendo company opted to tease the last of the DLC for the game this holiday season. While not everything was shared, we do have a series of characters that will be brought into the game along with one course. For starters, the course that was teased in this DLC was Daisy Circuit, which comes from the Mario Kart Wii title release. So that's at least one course that will be one of the last to be featured in the game. Fortunately, Nintendo was a bit more giving when it came to unveiling the new characters to be added in.
Mario Kart 8 Deluxe Wave 6 Characters
Diddy Kong – Mario Kart: Double Dash!!
Funky Kong – Mario Kart Wii
Pauline – Mario Kart Tour
Peachette – Mario Kart Tour
Those were the first teases for the upcoming wave 6 release, which is set to launch this holiday season. However, we'll have to wait and see if there happens to be any additional characters unveiled. Likewise, we know that more courses will be added to the game, but we'll have to wait and see just what those end up being. For now, you can view the teaser trailer for the upcoming DLC in the video we have embedded below.