In the mood to dive into some post-apocalyptic gameplay on the PC? Luckily for you there are a ton of different video games that feature the undead and there's definitely a massive catalog of video games to pick through thus creating this list was extremely difficult. We tried our best to narrow down the best video game title that are worth picking up on the PC. All the titles listed below are available for purchase right now as full title release or for early access.
---
#25 State of Decay 2
Developer: Undead Labs
Publisher: Microsoft Studios
Platforms: PC, XBO
Release: May 22, 2018
If you enjoyed the first installment to the State of Decay series then you may have already looked at State of Decay 2. This sequel released on May 22, 2018, for the Xbox One and PC platforms where players will once again find themselves in an open world zombie survival game.
Overall this is a third-person shooter where players must build up a sanctuary type fort that houses the innocent away from the flesh-eating monsters that rule the world. Outside of building up a base, players can team up with friends while scavenging for items and develop survivor skills to improve their usefulness in the community.
This video game also released under the Xbox Game Pass which means if you're a subscriber then you got the game available to play right now. However, if you're not a subscriber then you can still purchase a copy of the game for relatively cheap at around $20 on Amazon.
---
#24 World War Z
Developer: Saber Interactive
Publisher: Focus Home Interactive
Platforms: PC, PS4, XBO
Release: April 16, 2019
If you want a bit more chaotic action to your zombie game then we have to suggest looking at World War Z. This title focuses on more horde based zombies where players can work together and fend off a massive horde of undead. They are a bit fast in movement similar to what we've seen in the film based that bears the same name. Zombies even pile up to reach higher grounds which we imagine no area is really safe from being reached and attacked. Apparently throughout the game players can strategically place traps to thin out the herd of zombies and you'll be taken to different locations around the world. Normally game adaptations from other mediums tend to not do as well, but you may be surprised with World War Z. Take a look at our Before You Buy episode where we dive into the gameplay and give our initial impressions of the overall game so far.
---
#23 DayZ

Developer: Bohemia Interactive
Publisher: Bohemia Interactive
Platforms: PC, PS4, XBO
Release: Early Access
Developed by Bohemia Interactive, DayZ is an open world survival video game. The title originally gained traction online as a mod for the video game title ARMA 2: Operation Arrowhead which later inspired developers to see a full video game release and while it's only available currently as early access, the title is maintaining a strong number of gamers.
Overall, players are tasked with surviving the fictional post-Soviet Republic during the zombie pandemic. Starting out, players have practically nothing and it's up to them when it comes to scavenging items.
Likewise, the video game also has a focus on human interaction where players can join forces or go against one another. Furthermore, players can expect an option to switch back between first-person and third-person mode.
---
#22 Killing floor

Developer: Shatterline Productions, Tripwire Interactive
Publisher: Tripwire Interactive
Platforms: PC
Release: 2005
Killing Floor, much like DayZ, originated as a mod for another video game, this time being Unreal Tournament 2004. It was only a few years later that the mod turned into a retail full release title.
Currently, there are a total of two installments to the franchise and both offer a similar background narrative story. Essentially, a biotechnology company was researching genetic manipulation and cloning. However, their products were unsuccessful as the human subjects turned out grotesque and extremely hostile.
Both installments have players fighting off these failed clone creatures and while the video game offers gameplay for a single player, Killing Floor really shines with multiplayer. Lastly, it's worth mentioning that the video game series will sometime receive another installment.
The development team behind the series, Tripwire, has noted that they will be releasing Killing Floor: Incursion sometime in the future which is a VR take on the franchise. This upcoming installment will also make use of the Unreal Engine 4 whereas the last installment was used with Unreal Engine 3.
---
#21 Call of Duty Zombies

Developer: Various
Publisher: Activision
Platforms: PC, PS4, XBO
Release: Various
Call of Duty has been a popular franchise for a number of years, though with the introduction of a zombies game mode, there are plenty of gamers who pick up select titles just to enjoy fighting off the undead.
The game mode first appeared within the Call of Duty: World at War title and has since been included in a number of installments afterward such as through the Call of Duty: Black Ops series.
Overall, this is a wave-based game mode where players will have to fight off the undead horde in growing numbers as they complete each wave. Likewise, the maps available will require players to gain points through killing zombies in order to unlock additional sections to explore.
Being a Call of Duty title, another emphasis is gaining weapons by purchasing them through points earned while also stocking up on perks and setting traps to use as an advantage against the enemy.
---
#20 Dead rising 4

Developer: Capcom
Publisher: Microsoft Studios, Capcom
Platforms: PC, XBO, PS4
Release: December 6, 2016
Capcom sure loves their zombie titles as the studio not only has their staple Resident Evil franchise but the Dead Rising series as well. Gamers may see Resident Evil as a more serious approach to an undead zombie pandemic narrative campaign, but Capcom offers gamers who want more of an action-adventure experience with Dead Rising.
Currently, the latest installment of the series is Dead Rising 4 which is known as a survival horror beat 'em up video game that is a more or less open world. Players in Dead Rising 4 takes on the role of a protagonist named Frank West who first came into the scene in the very first Dead Rising video game.
In the narrative, Dead Rising 4 takes place in 2022 where Frank West acts as a college professor who is convinced to follow a student to a rural area of Colorado. In their journey, the duo discovers a military compound is using the base as zombie research. Frank is then considered and marked as a fugitive who once again gets swept into saving the day after a zombie outbreak strikes.
As mentioned, the Dead Rising series is more focused as a beat 'em up where players can melee attack hordes of zombies with a wide variety of weapons. In fact, the game series does offer the ability to make custom weapons out of random parts discovered about.
Even though Dead Rising 4 is the latest installment available for gamers to enjoy today, we suggest going through the past installments as well.
---
#19 The Typing of the Dead
Developer: Wow Entertainment, Smilebit
Publisher: Sega
Platforms: Arcade, Dreamcast, PC, PS2, iOS
Release: December 7, 2000
The Typing of the Dead by developers Wow Entertainment and Smilebit is a bit older than most of the video games on the list. However, it's certainly one to be included and by far a far different zombie survival horror title.
When it comes to The Typing of the Dead, players are essentially fighting off the undead horde by typing out various words correctly displayed on the screen. In a sense, this is almost as much of an educational video game as it is a survival horror zombie title.
Players will be improving their fluidity when it comes to typing on a computer along with increasing the accuracy. As for the story, players will follow two agents as they investigate a zombie outbreak in Venice, Italy.
Unfortunately, the sequel to The Typing of the Dead was only released in the Japanese markets.
---
#18 Dying Light
Developer: Techland
Publisher: Warner Bros. Interactive Entertainment
Platforms: PC, PS4, XBO
Release: January 27, 2015
Dying Light was created under Techland, who was also the developers behind Dead Island and as such, there are some clear similarities between the two. However, between the two video game titles, Dying Light certainly carries a more mature tone and bleak world.
The video game follows an agent named Kyle Crane who is tasked with infiltrating a quarantine zone city of Harran which has become infested with a virus turning civilians into ruthless zombies. Interestingly enough, there's a twist on the day and night cycle in Dying Light. During the day, the zombies are more lethargic and easier to deal with, though once the sun set's they become more aggressive and harder to escape.
Developers have also tossed in some parkour elements within the game allowing players to easily traverse the city and its obstacles when fleeing the undead hordes. Combat as well has been changed from the melee focus in Dead Island towards gunplay, giving players an action-adventure experience. If you enjoy the game then you will definitely want to keep an eye out for the upcoming sequel which is expected to release sometime this year, 2019.
---
#17 Wolfenstein: The Old Blood
Developer: Machine Games
Publisher: Bethesda Softworks
Platforms: PC, PS4, XBO
Release: May 5, 2015
Wolfenstein is an iconic video game franchise that has lasted decades until most recently getting picked back up again for the latest generation of consoles and PC. While Wolfenstein may be focused on a way between an American rebel alliance against Nazi forces, the DLC released for the first title puts the battle between players and Nazi zombies.
The DLC is called The Old Blood which takes the first-person action-adventure gameplay and mechanics back but this time with a narrative focused on battling the undead. We won't spoil the story for you as this particular DLC acts as a prequel to Wolfenstein: The New Order. Expect the same action-pack adventure with a nice mixture of supernatural elements.
---
#16 Resident Evil 4

Developer: Capcom
Publisher: Capcom
Platforms: GC, PS2, PC, Wii, iOS, PS3, X360, Android, PS4, XBO
Release: January 11, 2005
Okay, trust us, this list is not completely made up of Resident Evil titles, but it's worth making mention of the notable titles that are completely worth picking up today. For instance, if you never played Resident Evil 4 then you're missing out.
Capcom really opted to make a new experience for the main installments to the franchise and you could argue that this is where the developers started to steer away from the old school survival horror formula for a more action-packed experience.
Resident Evil 4 got rid of the tank controls and made movement around the maps a breeze in comparison. Likewise, the development team also tweaked the aiming system making a fantastic improvement when fighting off enemies.
Within the narrative, players take on the role of U.S. government special agent Leon S. Kennedy who was tasked with a special mission. Leon must head towards rural Spain and track down the President's daughter, Ashley Graham, who has been kidnapped by a cult.
To note just how much attention went into the fourth main installment of the Resident Evil franchise, the development team over at Capcom had scrapped four versions of the video game and it seems that they really nailed the execution with this installment version as its regarded as one of the best and most beloved with fans of the series.
---
#15 Project zomboid

Developer: The Indie Stone
Publisher: The Indie Stone
Platforms: PC
Release: May 2016
If you're familiar with Project Zomboid by developers The Indie Stone then you know it has had an interest development cycle over the years. Regardless, the zombie title is well worth checking into for PC gamers, especially if you're looking for a more relaxed feel with an old-school zombie flick vibe.
Project Zomboid has players stuck in a city that's become flooded with the undead. Your sole goal is to simply survive until your eventual demise against the zombie creatures.
In order to survive, players must scavenge items and take care of their various vitals such as hunger, tiredness, pain, and mental state. Gamers who are looking for a relaxed gameplay or an even more difficult experience, a sandbox mode will allow users to switch up various aspects of the video game such as how many zombies are available to even weather conditions.
---
#14 Deadlight

Developer: Tequila Works
Publisher: Microsoft
Platforms: X360, PC, PS4, XBO
Release: October 25, 2012
Deadlight is a slightly different zombie video game as players will be going through the game as a sidescrolling platformer. Developers Tequila Works had crafted the game from inspirations such as Prince of Persia and Another World.
The video game follows a park ranger named Randall that finds himself stuck during the pandemic mess. Gamers are tasked then to take Randall across all sorts of terrains through Seattle in order to reach the safe zone, where our protagonist hopes to find his family. Interestingly enough, this is also the first title to be developed by Tequila Works who had later gone on to release video game titles such as The Sexy Brutale and Rime.
---
#13 Resident Evil Revelations

Developer: Capcom
Publisher: Capcom
Platforms: 3DS, PC, PS3, PS4, X360, Wii U, XBO, NS
Release: January 26, 2012
If you're looking for a side story to play through from the Resident Evil franchise then we have to suggest checking into the Resident Evil: Revelations titles. There's a total of two installments available which will take place between the events of Resident Evil 4 and Resident Evil 5.
Within Resident Evil: Revelations, players follow staple characters to the series, Jill Valentine and Chris Redfield as they attempt to stop a bioterrorist organization from infecting Earth's oceans with a chemical virus.
Resident Evil: Revelations 2 follow s the events of the first Revelations title which will see the return of Claire Redfield and for the first time ever, gamers can play as Barry Burton. It's also worth noting that for the sequel, you'll find that the narrative will take place between Resident Evil 5 and Resident Evil 6. This isn't the big action Resident Evil release either as Revelations titles act more as a survival horror experience. As such, players can expect to conserve ammo, solve puzzles, explore, and at times, evade the enemy.
---
#12 State of Decay

Developer: Undead Labs
Publisher: Microsoft Studios
Platforms: X360, PC, XBO
Release: June 5, 2013
State of Decay is an interesting zombie pandemic title by developers Undead Labs. If you ever watched zombie flicks or shows, such as The Walking Dead, and thought to yourself that you could have led the group better than say old Rick Grime then here's your chance. State of Decay puts you as the leader of a group of survivors, leaving you in command.
This is an action-adventure title which combines twists in elements of not only third-person combat but also a simulation. You'll ultimately be dealing with hordes of the undead, though the game offers you the ability to make a base and reinforce it to however you see fit.
Additionally, you're in control when it comes to recruiting survivors, helping outsiders, trading goods, or sending guests away. While there is a storyline mode available, players are ultimately steering the ship.
---
#11 Dead Island

Developer: Techland
Publisher: Deep Silver
Platforms: PC, PS3, X460, PS4, XBO
Release: September 6, 2011
I believe Dead Island really grabbed the attention of gamers everywhere through its announcement trailer. Developers Techland and publisher Deep Silver delivered a trailer that would likely go down into the history books as we watch the demise of a little girl becoming infected in reverse.
The video game plays a bit like Left 4 Dead if you're familiar with the series. Players can choose one of four playable characters who is found trapped within a fictional island known as Banoi. Overall, this is a luxury island that just happened to be ground zero for the zombie pandemic outbreak.
Gameplay is a bit more relaxed in comparison to titles such as the Resident Evil franchise. There's a heavy emphasis on melee attacks against the undead as you roam around the island completing quests in order to find a means of escaping. Also, just like Left 4 Dead, Dead Island is best played with friends online.
Though the first title was a success, publisher Deep Silver has yet to launch a sequel. Instead, we've seen a standalone DLC release known as Dead Island: Riptide and a spin-off title known as Escape Dead Island. The sequel, Dead Island 2 was originally supposed to release back in 2015 but its essentially stuck in development hell.
---
#10 The Evil Within Series

Developer: Tango Gameworks
Publisher: Bethesda Softworks
Platforms: PC, PS3, PS4, X360, XBO
Release: October 14, 2014
The Evil Within was directed by Resident Evil series creator, Shinji Mikami as the game focuses on Sebastian Castellanos a detective that gets pulled into a distorted world during an investigation. Staying true to the survival horror genre, The Evil Within will have players struggling against a fight with nightmarish creatures while avoiding traps, sneaking around the world, and solving complex puzzles.
Likewise, the video game series received a new installment with The Evil Within 2. The title takes place three years after the events of the first video game, where Sebastian once again, takes on a new investigation that involves his daughter that he thought was deceased from years ago. Sure the sequel may have a few little hiccups that could take you out of the game in comparison to the original installment, but both are definitely well worth playing today.
---
#9 Arizona Sunshine

Developer: Vertigo Games, Jaywalkers Interactive
Publisher: Vertigo Games
Platforms: PC, PS4
Release: December 6, 2016
VR is becoming bigger and mainstream which means all sorts of new video game titles will be released for gamers to enjoy. One of those titles that were a recent launch was Vertigo Games' Arizona Sunshine.
Arizona Sunshine is a first-person shooter designed as a strictly VR video game, players will be strapped into the world as they find new survivors and take out zombies along the way. This is one of the few VR titles well worth checking into if you're looking to smash some zombie brains in.
---
#8 Dead Space

Developer: EA Redwood Shores
Publisher: Electronic Arts
Platforms: PC, PS3, X360
Release: October 13, 2008
Dead Space is a terrifying experience for gamers as players are taking on zombie-like creatures set in a futuristic atmosphere. There are a total of three main installments to the franchise which was developed by the studio Visceral Games.
Players take on the role of an engineer named Isaac Clarke who was tasked with repairing a ship which later was discovered to be infected by Necromorphs. Basically an alien parasite that have killed off the crew and taken control of their bodies. Over the course of the video game, our protagonist not only must fight to stay alive but uncovers conspiracies that involve the government. Unfortunately, the development studio who had brought out these titles were shut down by EA.
---
#7 Resident Evil 7
Developer: Capcom
Publisher: Capcom
Platforms: PC, PS4, XBO, NS
Release: January 24, 2017
Developed and published by Capcom, the long-running survival horror franchise Resident Evil should be no stranger to gamers. However, over the years, we have seen the franchise take a slight turn towards its humble roots of being a survival horror title. Instead, the franchise began to experiment with a more blockbuster action-packed experience, though that's since changed with the latest installment.
Resident Evil 7 takes players back to the terrifying atmosphere in a first-person perspective, which is a bit unique compared to the third-person gameplay style the series is known for. Regardless, players take on the role of a new protagonist, Ethan Winters, who finds himself trapped in a psychotic family at a derelict plantation.
Determined to find his wife Mia, Ethan Winters dabbles deeper into the Baker family in order to uncover what's going on and just how this family is connected to the disappearance of Mia Winters.
As stated, since this title takes players back to a more atmospheric survival horror experience that Resident Evil first started out as, players shouldn't expect too much action. Instead, there will be a focus on surviving your surroundings and solving puzzles.
---
#6 Plants vs. Zombies

Developer: PopCap Games
Publisher: Electronic Arts
Platforms: PC, DS, Android, iOS
Release: May 5, 2009
Plants vs. Zombies became a massive title when it first launched and quickly spread to a wide variety of platforms. The series is aimed towards a more relaxed approach to a zombie genre where players take on the role of plants who must stop an undead horde from reaching them.
This is a tower defense style video game where players can unlock new plant types that will act as a means to defend the wave of zombies. Likewise, players can expect a variety of zombie types as they progress through the game.
Over the years, the series has seen a sequel and a spin-off third person shooter type version of the game known as Plants vs. Zombies: Garden Warfare.
---
#5 Resident Evil 3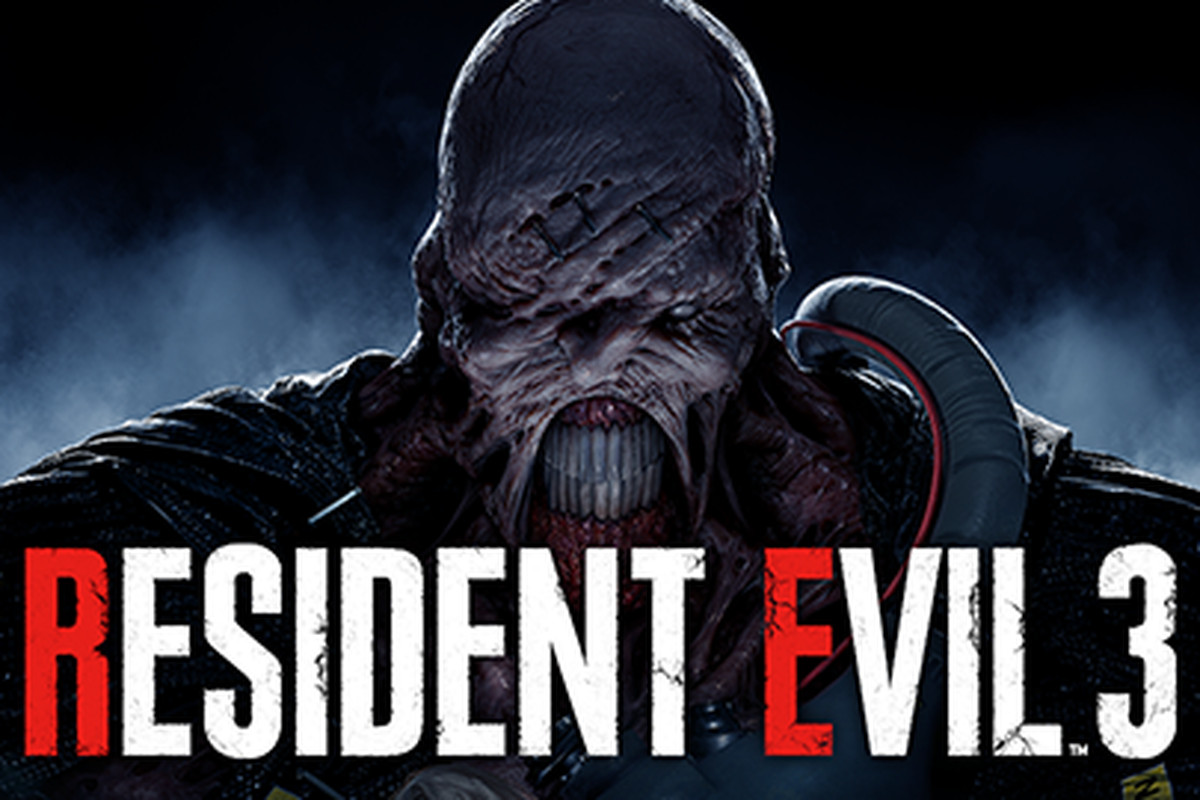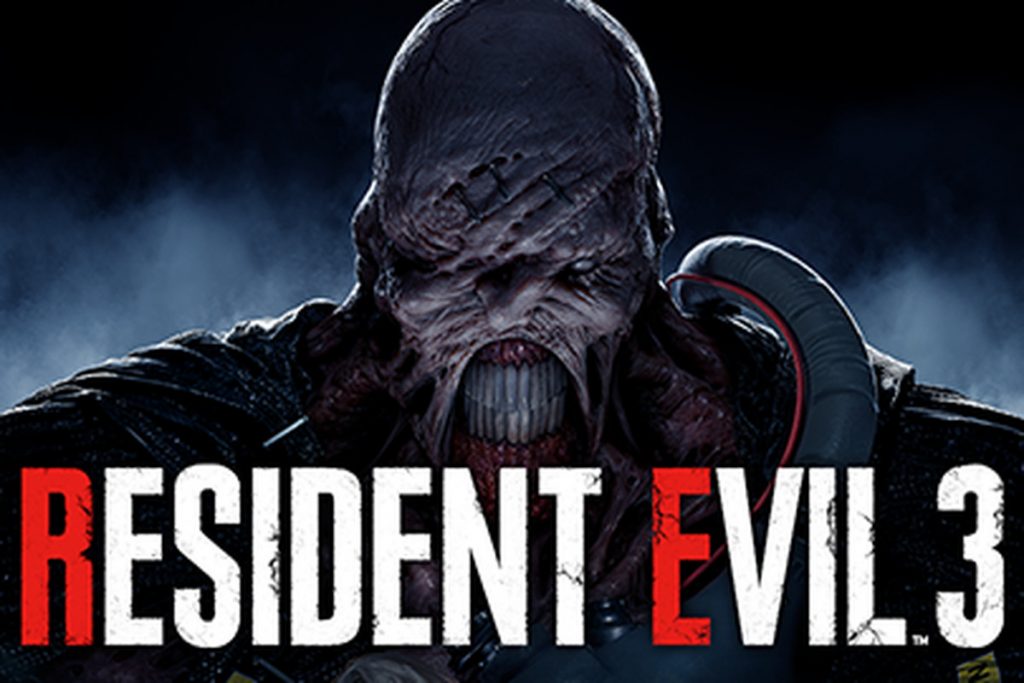 Developer: Capcom
Publisher: Capcom
Platforms: PC, PS4, XBO
Release: April 3, 2020
Resident Evil is quite the iconic video game franchise and a series that really stands out for survival horror. Capcom has been going back and delivering fans some remakes of previous early installments to the series and in 2020 we got the remake of Resident Evil 3 This game takes place about the same time as Resident Evil 2. Players will mainly take the role of Jill Valentine shortly after the events of Resident Evil. Jill is on a quest to take down Umbrella legally though when an outbreak occurs in Raccoon City and a powerful BOW is on her trail, Jill is forced back into the chaos once again. It's a fight for survival as she attempts to escape the city but in order to do so, she's forced to dive deeper into the area, fight off countless zombies, and invade the BOW Nemesis that's quickly following behind.
This is a relatively short game too in comparison to other installments. There's less focus on backtracking and exploring areas and more emphasis on a linear cinematic storyline. With that said, it still provides a challenge with enemies, resource managing, and of course solving puzzles. Furthermore, this game comes packed with a multiplayer component known as Resident Evil Resistance. In this game mode, you're going to find a 4v1 situation where a mastermind is able to place several different traps, puzzles, and enemies scattered in a room while four survivors are forced into getting through the area.
---
#4 The Walking Dead

Developer: Telltale Games
Publisher: Telltale Games
Platforms: Android, iOS, PC, PS3, PS4, PSV, X360, XBO
Release: April 24, 2012
The Walking Dead is a world phenomenon in a wide assortment of mediums. Starting out just as a standard monthly comic book series, the story has been adapted into a drama television series and then into a video game franchise. Arguably the strongest series of The Walking Dead video game franchise is the series developed by Telltale Games.
If you're familiar with Telltale Games then we really shouldn't have to say much more. The development studio takes great care with whatever franchise they happened to be working on, essentially establishing a new narrative or an in-depth retelling of a story that will undoubtedly draw you in.
Telltale Games The Walking Dead definitely offers fans of the comic book or television series a fresh new narrative filled with hard choices and gameplay mechanics easy enough that even the most novice gamer could grasp without going through an overwhelming learning curve.
There are a total of three titles within Telltale Game's The Walking Dead series and a fourth, which will make the final installment, is currently in the works. We won't dare spoil the narrative which is the strongest aspect to any Telltale Game, but if you enjoy The Walking Dead and want a new interesting story with fresh new characters then you'll be amiss not to pick up the series.
---
#3 Left 4 Dead
Developer: Valve
Publisher: Valve
Platforms: PC, X360,
Release: November 17, 2018
It would be surprising if you haven't heard or have at least played one of the two Left 4 Dead titles available on the market today. The franchise was brought out by Valve where players can gather together in a cooperative game mode to fight off a variety of undead zombies.
Aimed more as a first-person shooter action title, the undead variety adds a nice spin on how to deal with the enemy. All-in-all, the game offers relatively short levels as players are mainly tasked with reaching a certain area to escape the infected city.
With two main installments available, the Left 4 Dead series continues to find active players on the PC platform due to fan-created levels which are also often available for cooperative gameplay.
---
#2 Minecraft

Developer: Mojang
Publisher: Mojang
Platforms: PC, Android, iOS, X360, PS3, PS4, PSV, Wii U, NS, 3DS
Release: November 18, 2011
I would find it awfully strange to come across someone who doesn't know about Minecraft. The video game developed by Mojang has grown up to a life of its own with players both young and old going through and crafting their own worlds.
This may be a bit of an odd title to add to the mix, but if you ever played the video game then you know that zombies are present. These are creatures that lurk in the dark and wait to bring your demise.
Ultimately, the video game is about survival as well, staying away from what spawns at night while keeping your vitals up. Furthermore, because this game is suitable for a wide audience, it's easily being shared and enjoyed with friends all around the world.
---
#1 Resident Evil 2
Developer: Capcom
Publisher: Capcom
Platforms: PC, PS4, XBO
Release: January 25, 2019
Capcom has been an iconic video game development studio over the years and its brought out some incredible IPs. One of which was Resident Evil, a title we definitely feature heavily here on this list and as iconic as this series is, there was no surprise when the development team decided to handle remakes. Unfortunately for gamers, most of the remakes were spent on the original title and while that's not a bad thing, for fans of the series, there have been plenty of vocal pleas for developers to bring out a remake of its sequel, Resident Evil 2. Well, it took a few years but Capcom did just that and delivered gamers a remake of Resident Evil 2 for current generation platforms. This remake does exactly what Capcom did with the original installment.
Resident Evil 2 the remake brought in an overhaul to the visuals which made the game look fresh and defined. However, there were some changes to the game overall such as the game mechanics such as removing the tank controls that were standard years ago to a more acceptable third-person mechanics found in today's latest releases. Likewise, there was a change to the camera system as players won't be dealing with a fixed camera perspective. Instead, the development team decided to bring in the camera and feature it over-the-shoulder, bringing the player closer into the action. Luckily, the game wasn't altered in terms of the story. Players will still take control of both Leon Kennedy and Clair Redfield as they attempt to escape the undead filled Raccoon City.
---
GTFO
Developer: 10 Chambers Collective
Publisher: 10 Chambers Collective
Platforms: PC
Release: TBD (Currently Early Access)
GTFO is a four-player action-adventure game. As it stands right now, this is an early access title so at the time of writing this, you may find changes. At the very basic, players venture down into the depths below from where a meteor struck the Earth surface. Looking for valuables and answers to history, those that take on the journey will find that something else is living below. As a result, the journey not only becomes a race to find resources, valuables, and ultimately, a means of escape back to the surface.
If you enjoy games like Left 4 Dead then you may find that this is worth checking out. For now, the game doesn't look like it has an official release date quite yet. Currently, the developers are hoping to see the game make it out of early access this year, but you can enjoy it right now on the PC platform. Because this game is not fully released, we'll just make it our honorable mention.
---
7 days to die

Developer: The Fun Pimps
Publisher: The Fun Pimps
Platforms: PC, PS4, XBO
Release: December 13, 2013
7 Days to Die is a voxel video game by indie developers The Fun Pimps. The game takes place after a world war which caused much of the planet to be wiped out after being exposed to nuclear weaponry.
Exposed to the radiation, a large majority of humans became infected, becoming mindless zombies leaving the remaining few survivors to scavenge for survival.
Players will find themselves seeking a variety of items to maintain their survival such as shelter, food, and of course, water. Currently, the 7 Days to Die video game is only available as an early access title.
---
How to Survive

Developer: EKO Software
Publisher: 505 Games
Platforms: PC, PS3, Wii U, PS4, XBO
Release: October 23, 2013
How to Survive was developed under Eko Studios where the game plays in a top-down perspective. Players are tasked with scavenging items while making their way to an exit point which will take them to safety. However, what stands in their way are hordes of infected.
The video game was easy to pick up and play in spurts which later inspired the developers to go back and release a sequel known as How to Survive 2. Much of the mechanics remained the same, though the narrative followed the events of the first game.
Instead of the pandemic being an island problem, the infection had spread globally making it difficult for players to escape but rather build up a shelter to separate themselves from the undead.
---
Dead State

Developer: DoubleBear Productions
Publisher: Iron Tower Studio
Platforms: PC
Release: December 4, 2014
Another unique look at the zombie genre, Dead State offers gamers a turn-based survival horror RPG. The video game was developed by DoubleBear Productions and Iron Tower Studios where the duo has placed players in the middle of Texas during the collapse of all civilization as we know it.
If you enjoy RPG's especially turn-based then this is one title to consider picking up. Players are tasked with scavenging items, managing and building up their characters and to top it all, there is an emphasis on dialogue allowing players to make their own choices.
Best of all, the developers have gone back and reanimated the video game offering players a new updated feel to the title with improvements toward AI along with brand new game modes and areas.