Phase 2 of Genshin Impact Version 4.0 brings us a blast from the past. After a long wait, Zhongli and Tartaglia (also known as Childe) return to the event banner. Despite being from Snezhnaya, Tartaglia needs materials from Liyue…probably because he lives there full-time.
Genshin Impact: Best Lyney Build | Genshin Impact: The First Great Magic Ascension & Stats | Genshin Impact: Aqua Simulacra Ascension & Stats | Genshin Impact: Hydro Traveler Constellation Guide
Tartaglia is still one of the most interesting characters in terms of playstyle due to his ability to shift between a Bow and Hydro swords. He's the perfect mix for anyone who wants to get better with Bows but prefers Swords. Even after all this time, he's still a great Hydro DPS.
Regional Specialty – Starconch
The Starconch can be found all over Liyue's beaches. If you're also looking for Minerals like Iron Chunks and Magical Crystal Chunks, go to the Guyun Stone Forest. You can also pick up the Starconch around Yaoguang Shoal. If you haven't talked to Miss Bu, she will give you 3 Starconches.
Bolai sells 5 Starconches for 1,000 Mora each. These restock every 3 days. Bolai can be found in Liyue Harbor in the lower section of the pier. You should remember him from Zhongli's quest.
Common Enemy Drop – Insignia Series
All Fatui enemies will drop some form of the Insignia. Fatui can be found all over Teyvat, falling into the same category as Hilichurls and Slimes. For easy farming, follow the paths around Watatsumi Island or Dragonspine.
Normal Boss Drop – Cleansing Heart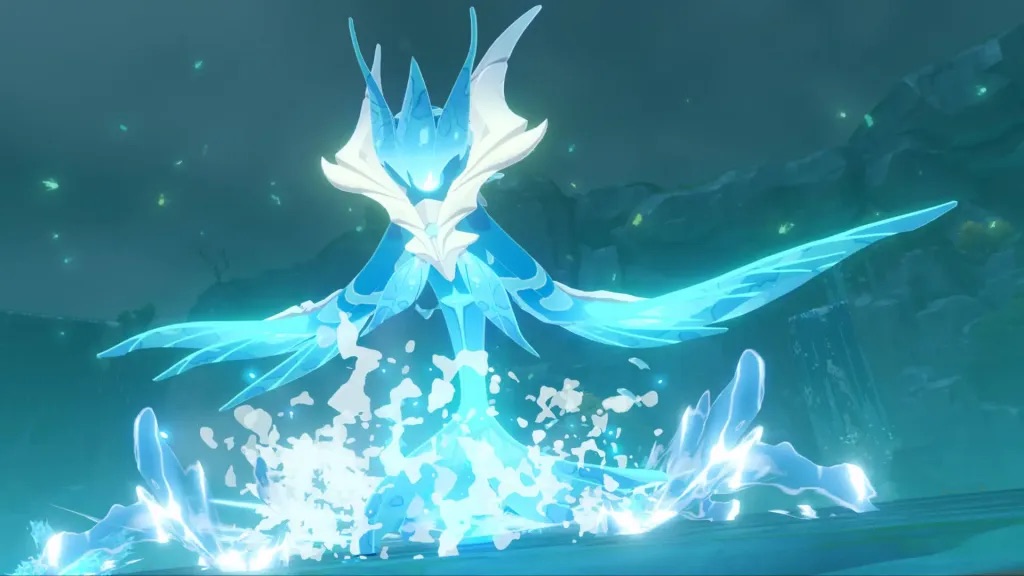 Get ready to return to one of the most annoying boss battles in the game. Officially called the Rhodeia of Loch, the Oceanid of Qingce has four phases. And no, you can't skip any of them. Each phase consists of different Hydro Mimics you need to defeat. Bring at least one Cryo character and one Bow character to this fight because some of the Hydro Mimics fly. Not even Catalyst characters can help you there.
Gem Series – Varunada Lazurite
Thankfully, you don't need to go to another boss for Varunada Lazurite drops. The Oceanid only drops Varunada Lazurite. However, if you need bosses to teleport between, you can also fight the Hydro Hypostasis.
---
Materials by Ascension Level
Ascension 1 – Levels 21-40
1 Varunada Lazurite Sliver
3 Starconch
3 Recruit's Insignia
20,000 Mora
Ascension 2 – Levels 41-50
3 Varunada Lazurite Fragments
2 Cleansing Heart
10 Starconch
15 Recruit's Insignia
40,000 Mora
Ascension 3 – Levels 51-60
6 Varunada Lazurite Fragments
4 Cleansing Heart
20 Starconch
12 Sergeant's Insignia
60,000 Mora
Ascension 4 – Levels 61-70
3 Varunada Lazurite Chunks
8 Cleansing Heart
30 Starconch
18 Sergeant's Insignia
80,000 Mora
Ascension 5 – Levels 71-80
6 Varunada Lazurite Chunks
12 Cleansing Heart
45 Starconch
12 Lieutenant's Insignia
100,000 Mora
Ascension 6 – Levels 81-90
6 Varunada Lazurite Gemstone
20 Cleansing Heart
60 Starconch
24 Lieutenant's Insignia
120,000 Mora
Full Ascension Totals
1 Varunada Lazurite Sliver
9 Varunada Lazurite Fragments
9 Varunada Lazurite Chunks
6 Varunada Lazurite Gemstones
46 Cleansing Heart
168 Starconch
18 Recruit's Insignia
30 Sergeant's Insignia
36 Lieutenant's Insignia
420,000 Mora