Survival games are fun for many players because it really puts them to the test. The goal is to live, and you need to work hard to make that happen. So if you have a Nintendo Switch, here are a few games you should try out.
#18 Astroneer
Platform: PC PS4 Xbox One Switch
Release Date: January 13, 2022
Astroneer is a sandbox game where you take the role of an astronaut. Landing on a planet, it's up to you to colonize it. This means exploring the area, gathering resources, and ultimately building structures. Fortunately, you can build up the planet structures with a friend. So while this is listed as a survival game, it's not much of a survival experience. In particular, Astroneer might be great if you're looking for a survival game that won't stress you out too much in managing your vitals. Essentially, managing your oxygen levels is the only thing you have to keep track of to ensure you're good to go in this game campaign.
#17 Dysmantle
Platform: PC PS4 Xbox One PS5 XSX|S Switch
Release Date: March 31, 2022
Years after the wasteland settles, our protagonist emerges from an underground hideaway. The world is a barren waste filled with nothing more than decay, overgrown nature, and mutated beasts. You're the last of your kind, and it's all about survival. Seek out resources, attack these mutated beasts, and upgrade your gear. It's all an effort to find a way off this island you called home and into a newfound sanctuary. It's worth noting that while most survival apocalyptic games will focus on your various vitals, this won't be one of them. So don't worry about getting into this game with the fear of finding another scrap of food to fill your belly.
#16 Endling Extinction is Forever
Platform: PC PS4 Xbox One PS5 XSX|S Switch
Release Date: November 03, 2022
If you're after a new survival game, why not check out this indie title, Endling: Extraction is Forever? This title puts you into the role of a mother fox trying to protect its offspring. Unfortunately, humanity has grown more rampant in destroying nature, and it's up to you to teach these little critters how to survive. So keep to the shadows, be weary of humans that might pop up, and make vital decisions that will help keep you and your pups safe and sound. It's a thrilling experience that will have you playing along until you reach the credits.
#15 Darkwood
Let's start out with something scary, shall we?
Darkwood puts you in a wooden scenario, one where the time of day will determine your activities and what you need to do in order to live. In the day, you'll go through the woods and do your best to find the materials you need to build things in order to survive in this sinister place.
Then, at night, the monsters come out to play. You'll need to fight them off by finding shelter and using what you have to beat them back until the morning comes.
There's not just monsters out there though. Explore, learn about where you are, and above all else…survive.
#14 The Flame in the Flood
Down the river you shall go! In The Flame in the Flood, you play as a girl and her dog, who are going down a river and must survive all the stops along it that they make on the way.
With every stop you do, you'll need to look for resources, craft tools to help you along your way, cure illnesses you might have gotten, and more. But be warned, not everything is friendly out there, and you'll need to fight and evade danger when you can.
How far can you make it down the right? The Flame in the Flood will make you earn it, so be ready.
#13 Forager
Now for something a bit lighter. Forager is a game inspired by many different titles, and it shows that by giving you a variety of ways to go and play the game. You'll be a character with a wide open world for you to go and explore. But, how you choose to go and partake in that world will define the story you right.
You can choose to be a farmer and just grow your land and crops, being content with the simple life. You can be an explorer, seek out various things about the world and see what's out there. You can be a merchant and get rich by selling and trading, it's all up to you!
#12 Distrust
Distrust is meant to not just be a survival game, but a horror title in certain aspects. You'll play as a team of researches who have crash landed in the Arctic. Their only hope is to make survival possible within an abandoned research station.
That alone would be hard enough. But they aren't alone out there in the cold and the dark. Every time they sleep, a force comes and drains the life out of them. But they can't stay awake forever as that'll ensure they don't survive.
Figure out how to live long enough to get out of there in Distrust, and whether surviving is possible at all.
#11 Breathedge
Breathedge is a survival game that is both as comedic as it is dark. You are "the man", a person who went into space to spread the ashes of his grandfather. But something goes wrong and now he's stuck in space with a lot of dead bodies, and has to try and survive.
You'll need to forage around the vacuum of space and collect the materials needed to expand everything. Or die trying. Yeah, there are a lot of ways to die in this game.
There's also a car you can drive in space, a global conspiracy you'll need to unravel, and possibly a princess to save. You'll just need to play and find out.
#10 Windbound
You are Kara, a warrior from a proud tribe who has gone to sea and has ended up shipwrecked in a place known as the Forbidden Islands.
Your quest to get home begins, but that quest begins with survival and exploration. You must travel these forbidden islands and find not just the means to survive, but the clues as to what is really going on, and what might be your true way home.
Windbound is meant to be a deep and emotional survival experience as you help Kara on her journey. Her future is very much in your hands, so lead her the right way home.
#9 Green Hell
There are few places more dangerous in our world right now than the Amazon Rainforest. Yet, that is where you find yourself in the game Green Hell. You are thrown deep within the jungle, and with only your radio to guide you, you must make it out of there in one piece. Which is anything but a guarantee.
You'll need to not only protect yourself, but make sure you are healthy physically and mentally, as both will be affected by the rainforest.
How did you end up there? How will you get out of there alive? Jump into the game and find out.
#8 The Survivalists
If you're looking to survive on an ever-changing island, then The Survivalists is the one for you. Because on this game, you'll find yourself on an island that is teeming with life and mystery and wonder, and you have to survive it all.
As the days pass, the island will change, you'll need to hunt for resources, hunt the animals that are there if you are so inclined, and try to make a life for yourself there!
But you won't have to do it alone if you don't want to! Join in with friends, or come and have them help out with your own journey! Whatever it takes to survive!
#7 Minecraft
We're sure some of you are a bit confused why Minecraft is pretty low on this list. Mainly in the fact that it does have a Survival Mode that people love to play.
And that's fine, but if you really think about it, Minecraft isn't actually a survival game like many others on this list. Many people play the game for the building aspect of it, and that's why it's a bit lower than you may like.
But yes, there is a survival mode that you can go enjoy and see how long you can survive against the zombies out there and whether you can get the materials you need to live. So if you want to do that in Minecraft, by all means.
#6 Death Road to Canada
Who's ready for the ultimate undead road trip? Death Road to Canada is a game that prides itself on "not taking itself too seriously", as you barrel through a world full of zombies and really weird people.
You'll make your own character and then take the wheel of a car full of…not the best people, and then hit the road to see what hits back. You'll go from city to city and figure out what to do, how to live, and if you can live at all with all the zombies attacking you!
The game is meant to be played over and over again as the randomly generated world will keep giving you new places to go, new stories to unravel and more insane ways to survive and have fun.
#5 Terraria
Terraria is a very special kind of survival game, because it doesn't have to play like one if you don't want it to. By that, we mean that the game gives you complete freedom to play the title how you want. Do you want to build up a home and then make it bigger over time? You can do that.
Do you want to dig deep into the planet you're on and find out what's within? You can do that too. Or, if you want to go on a quest of combat and beat everything else out there, you have that option as well!
Terraria wants players to explore its randomly generated planets and make their own adventures.
#4 Don't Starve
If you needed proof that survival games can be truly intense experiences, then you need only look at the Don't Starve line.
Because this line of titles truly puts you in the thick of it and expects you to figure everything out for yourselves. In this case, you'll be a person who has been flung into another world, and now you have to survive by using the environments and its inhabitants to its fullest.
You will get no help from the game, no tips on how to make it through. You'll just need to figure it out on your own if you hope to get back home. Which is anything but a guarantee in this title.
#3 Subnautica Series
The two Subnautica titles are definitely fun twists on the survival genre as a whole. Because in the original title and "Below Zero", you'll find yourself stranded on an alien world. But more key to this genre, you're going to be submerged underneath the waves of this world.
That means that all you do (more or less) will be underwater. You'll need to build yourself a home via the wreckage and materials you find. You'll need to explore the alien world to see what it has to offer. But also, you'll have to fight off the monsters of the deep.
Both games are a challenge, but if you're ready to embrace the deep, you might just find a fun challenge.
#2 The Long Dark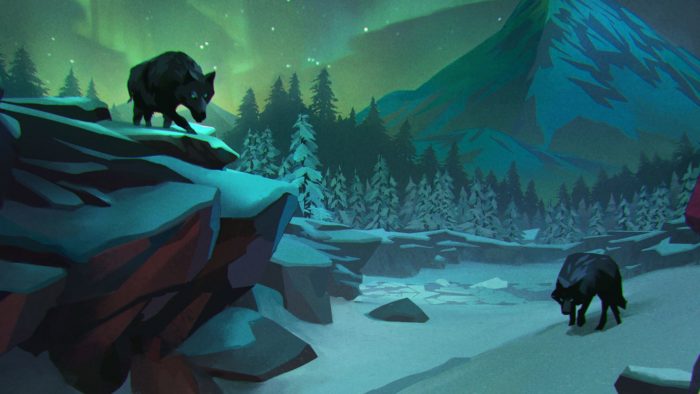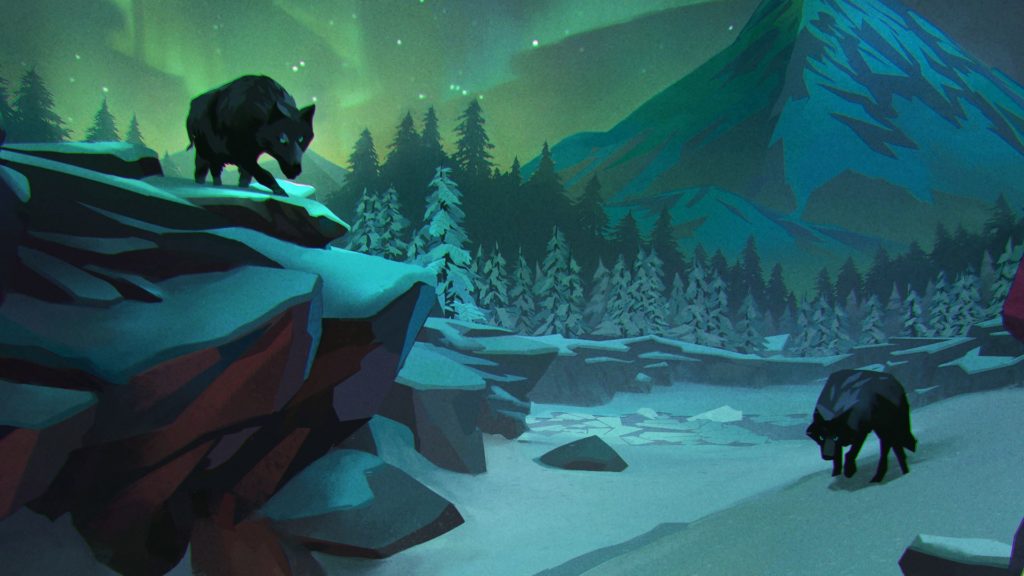 The Long Dark is hailed by many as one of the greatest in the survival genre. If not the greatest. The reason for it is simple, in the main mode, there is only you and the wilderness, and you must survive it.
The game will guide you, but never give you all the answers you seek. Thus, you will have to truly EARN the rewards of your survival. You'll be battling the elements, the animals of the wilderness, and more. All so that you can survive another day. Death is the only way out in terms of an endgame.
But if you want a story, you'll find one in the episodic "Wintermute" content. So either way you want to play, there's something for you here.
#1 This War of Mine
When a survival game tries to hit you on an emotional level, it's something special. Make no mistake, This War of Mine is a very special game.
In it, you are in a city that is surrounded by war, and survival is your only goal. You and a few others are in a home that is in deep disrepair, and your supplies are limited. You must fix what you can, use what you have, then venture out into the city to try and get more to live.
But as you do, you'll encounter more and more people. Your choices on what to do and how to handle people will affect your survival. Every day will be a struggle, so the question is, how many days can you last?