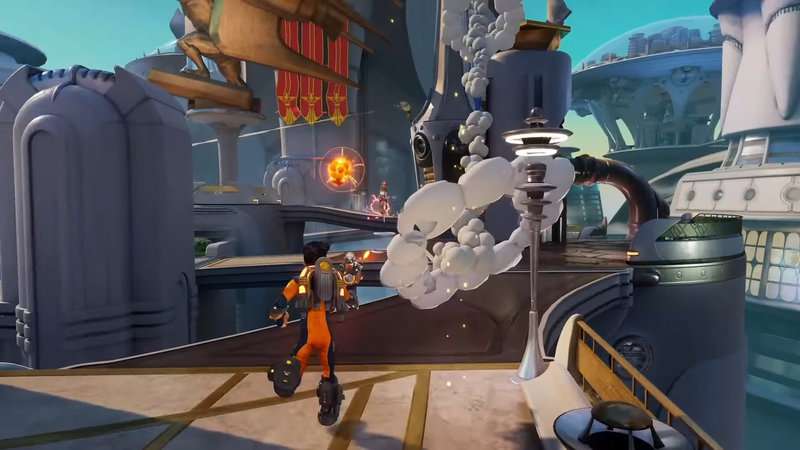 We won't fault you if you don't recall Rocket Arena. It's a game that might have flown under the radar for some players. But back in July 2020, we saw Electronic Arts publish Rocket Area into the marketplace. The video game was a third-person online hero shooter, and while it had some generally decent reviews, it's likely not a game that would have captivated too many players from logging in daily. Today, we found out that Rocket Arena has been removed from various online digital marketplaces.
Thanks to Comicbook.com, we're finding out that the game was removed from sale without any acknowledgment. It just seemed like one day, EA decided to pull the plug on players being able to purchase the game across all the supported platforms. Instead, the only means to get a copy of this game going now is through physical units that might still be out there. Of course, if this game is gone for good, those units might soon go up in price for collectors seeking to preserve this game. The real question some players are having is why there was no word from either the publishing team EA or developers at Final Strike Games that this game would soon be delisted.
That might have some fans worried another game could follow the same fate as Rocket Arena. Fortunately, most developers can at least warn players that a game will eventually see itself delisted from digital marketplaces. In fact, we sometimes get a year's notice on what servers will be shut down and titles that will no longer be available for purchase. The reasoning behind these closures is also quite varied. In some instances, there are games that don't see many players actively online. Other times, we could be dealing with a server update that forces some games to no longer become supported.
Whatever the case ends up being, fans always appreciate that we have some notice about a game's departure from the digital marketplaces or online services coming to a close. With no details released, it's likely that we won't be seeing Rocket Arena make another appearance online for purchase. Hopefully, this wasn't a game you were actively enjoying. Likewise, if you don't recall this game, then we do have a trailer for the game when it was first revealed to the public several years ago. You can view that trailer in the video we have embedded below.