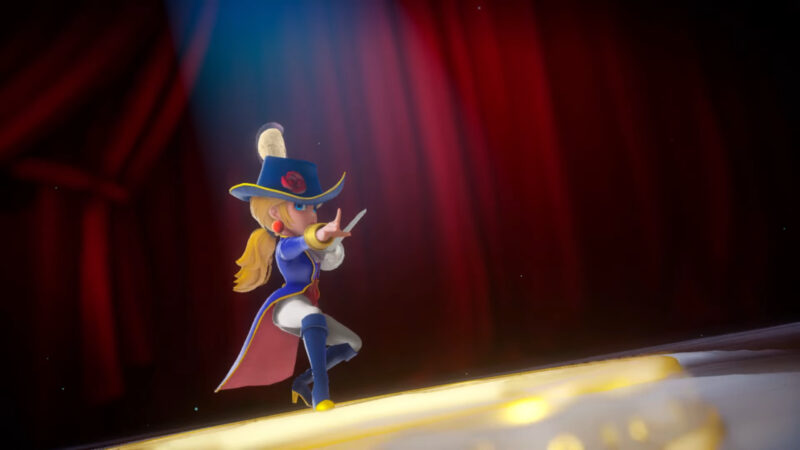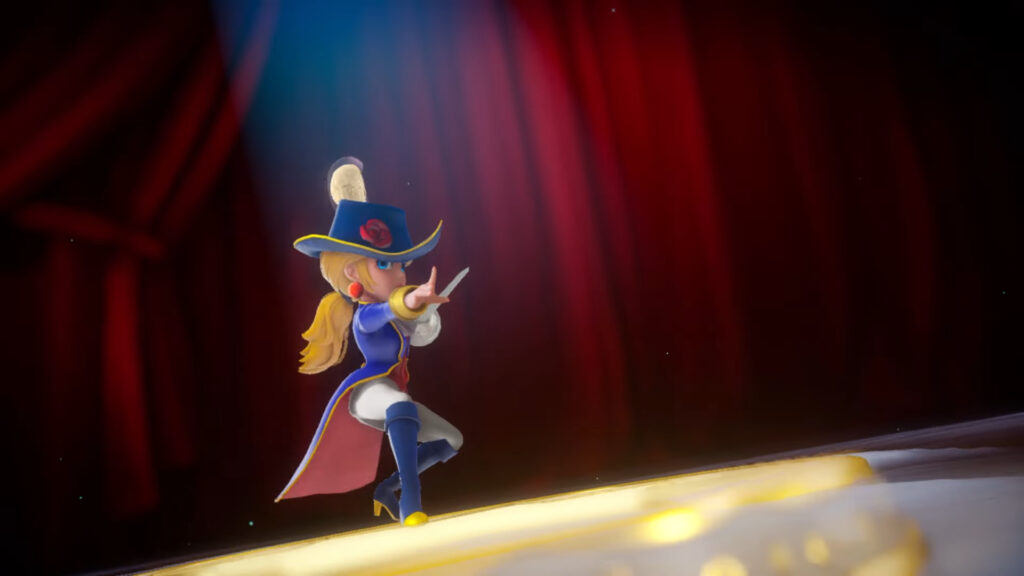 Update:
Here is what some viewers had to say about the new trailer.
Definitely the most hyped for this one.

Vailskibum – YouTube Comment
Cannot believe it's been over 18 years since "Super Princess Peach" and now she's finally back in her own game again.

DragonBreaker-cz5pu – YouTube Comment
Wasn't expecting Princess Peach to get her own solo adventure again, but I'm really happy to see it!

eeveefan132 – YouTube Comment
Original Story…
We knew from earlier this year that Nintendo was going to bring out a brand new game that starred Princess Peach. Details were extremely light on what to expect, but fortunately, today's Nintendo Direct cleared things up. If you were eager to have Princess Peach set out as the main protagonist in a new gameplay experience, then you're in luck. Today, we got our first real glimpse into the upcoming Princess Peach: Showtime! This new title is all about Princess Peach taking on the battle as she attempts to save a series of plays.
Details are still scarce, but we expect more information to come out as the game nears its release. From what we know, the narrative starts with Princess Peach attending a play when it suddenly becomes stolen by a new sinister force. With a series of other plays now at the potential of being taken by this new enemy, Princess Peach is taking on the battle herself. Fortunately, she'll have some extra abilities to help fight back against whatever stands in her way. So far, only a few of the abilities were showcased during the initial trailer highlighting the game.
Princess Peach can change her attire to match whatever play she attends. By changing her attire, these new threads will give her unique abilities. An example is having the ability to be a great sword fighter or being able to learn martial arts. More abilities will be unveiled, but with these new attributes, Princess Peach will be able to fight back against the swarm of enemies and save the plays from impending doom.
Again, we can expect even more information and gameplay showcases for the upcoming Princess Peach: Showtime! in the near future as we approach its release date. Currently, the development team at Nintendo working on the new Nintendo Switch exclusive is slated to see this game launch into the marketplace on March 22, 2024. That's unless there's anything that might push this game further back into the upcoming year. At any rate, while we wait for new information to emerge online, you can view the reveal trailer for the new video game in the video we have embedded below.