We may know the timeframe for the Xbox Developer_Direct Live.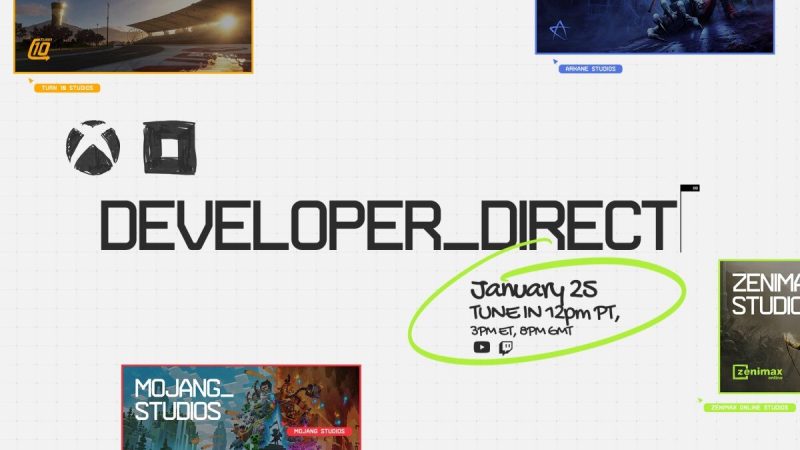 Very simply, our source gave the timeframe of 44 minutes and 1 second, suggesting that we are getting a recorded event and not a real livestream.
We already know that games from Xbox owned studios Arkane Austin, Mojang Studios, Turn 10 studios, and ZeniMax Online Studios are expected to be revealed later today. There will also be a standalone The Elder Scrolls Online Global Reveal Event immediately after the Developer_Direct, hosted by Zenimax Online Studios.
Microsoft also clarified what we should not be expecting from the event. The highly anticipated Starfield will not be getting any airtime for this Developer_Direct, as Microsoft has opted to give it its own dedicated streaming event. While disappointing, Microsoft simply have their own plans for marketing and promotion, and given the seeming importance of this title, have probably laid out a strategy to make this the Halo reveal of this console generation.
What Microsoft has not told us directly but implied are the games that will be revealed in the event, including games that have yet to be announced. We had covered that the German version of the Xbox Wire website may have let slip that we will be getting release date announcements specifically for Arkane Studios' Redfall, and Turn 10 Studios' Forza Motorsport. This does suggest that Microsoft is planning to rapidly fill out those calendar dates for Xbox owners with the releases that they have been anticipating for a few months now, hopefully to fill out most of 2023 as those exclusives were sorely missed last year.
We also just covered one rumored title that leakers have been following for months. Bethesda Softworks and Tango Gameworks have apparently been working on a new multiplayer shooter named Hi-Fi Rush. Hi-Fi Rush has been in the works for quite some time already and seems to be ready to be revealed soon.
Microsoft was doing very well for the past few years. In spite of the difficulties of the pandemic, and the skepticism surrounding their SSD setups on the Xbox Series S and Series X consoles, they have done very well in making Game Pass a value proposition, extending even to players on PC or the cloud who don't even have a console. Microsoft has also gone a long way in matching Sony in multiplatform releases this year.
However, they allowed the gap to widen in terms of console exclusives. While these exclusives are no longer the be all and end all of a gaming platform, it's hard to accept when the company had acquired so many studios. All of them had been simultaneously working on their games in secret for too long, but it seems Microsoft is finally ready to show us what they have been working on.
You can learn more about the Xbox Developer Direct and where to watch here.
Source: Twitter via Pledge Times