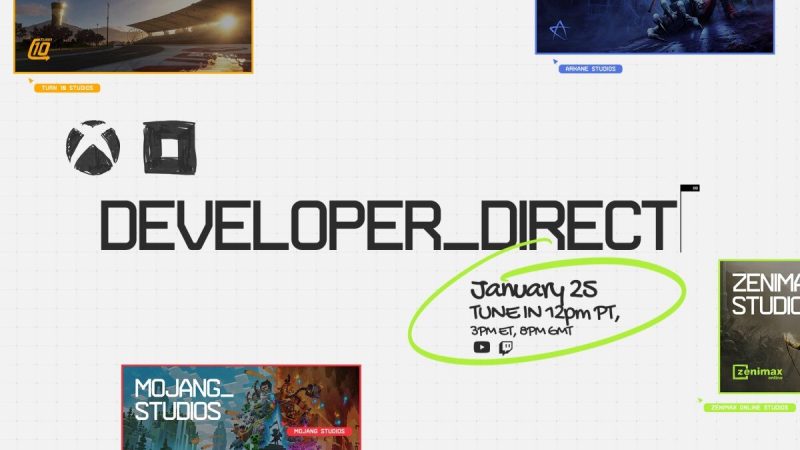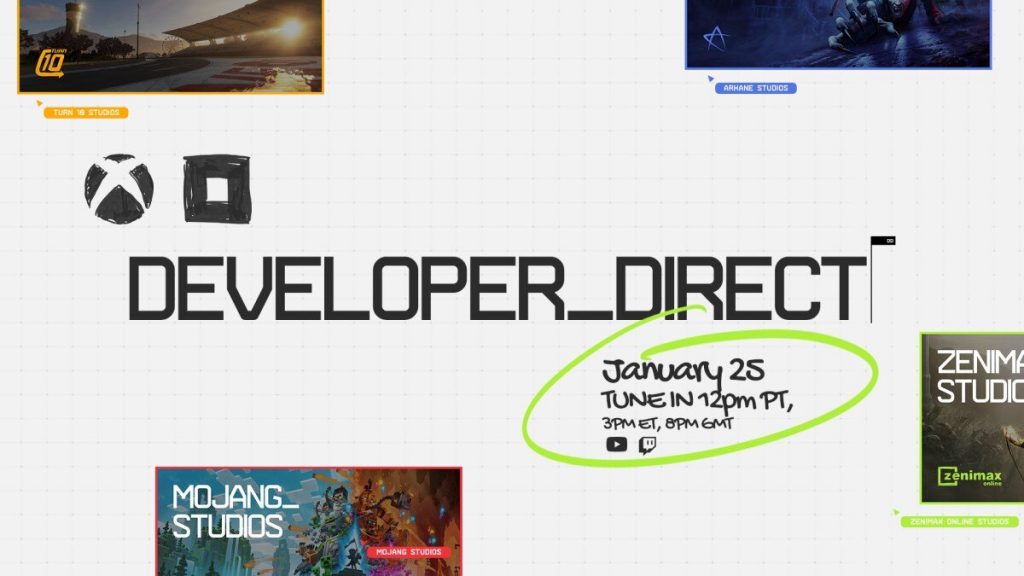 After hearing rumors about Microsoft holding an Xbox stream showcase this month, we now have an official announcement. Today a new stream event was unveiled, which Microsoft is calling the Developer_Direct Livestream. This will be held on January 25, 2023, and it will provide some information on a few upcoming games. According to the Xbox Wire blog post, we have some details about what players can expect with this stream but don't hold your breath on several video game highlights. Unfortunately, we already know that one behemoth of an RPG that fans are eager to dive into this year won't be present.
The official Xbox Wire post unveiled that the Developer_Direct livestream will kick off with several game creator studios. Included in the mix are Arkane Austin, Mojang Studios, Turn 10 studios, and ZeniMax Online Studios. Each will be bringing out more information on their current upcoming video games. But don't expect Bethesda to be present with their highly anticipated release of Starfield. That particular game is already said to be featured in a standalone show. Unfortunately, outside of knowing that the show is in the works, we don't have any indication of just when Xbox will be presenting that particular stream.
While we know the studios that will be present and the games that will be highlighted. So far, the games unveiled to be highlighted during this stream are The Elder Scrolls Online, Forza Motorsport, Minecraft Legends, and Redfall. So this might mean there won't be any additional video game highlights besides those four video game title reveals. But after all, we're just at the start of 2023, so there is plenty of time for additional streams to highlight other exciting video game releases for this year.
Again, you will want to mark down your calendars. Microsoft's Xbox Developer_Direct stream is set for Wednesday, January 25, 2023. Those of you who wish to tune in can head over to the official Xbox Twitch, Xbox YouTube, Bethesda Twitch, and Bethesda YouTube channels at 12 PM PT / 3 PM ET. Of course, now we'll have to wait and see if there are any other companies taking to an online stream this month to highlight what's to come. After all, it's been a good little while now since we received a Nintendo Direct and PlayStation State of Play. But at the moment, Microsoft is taking the lead for 2023 streams.