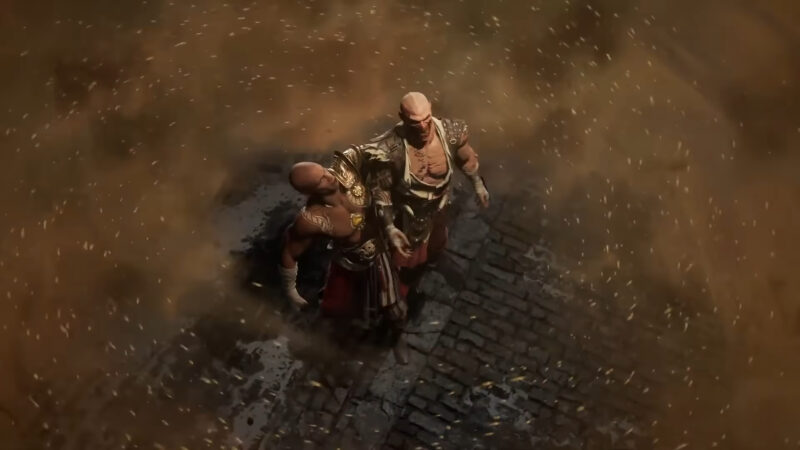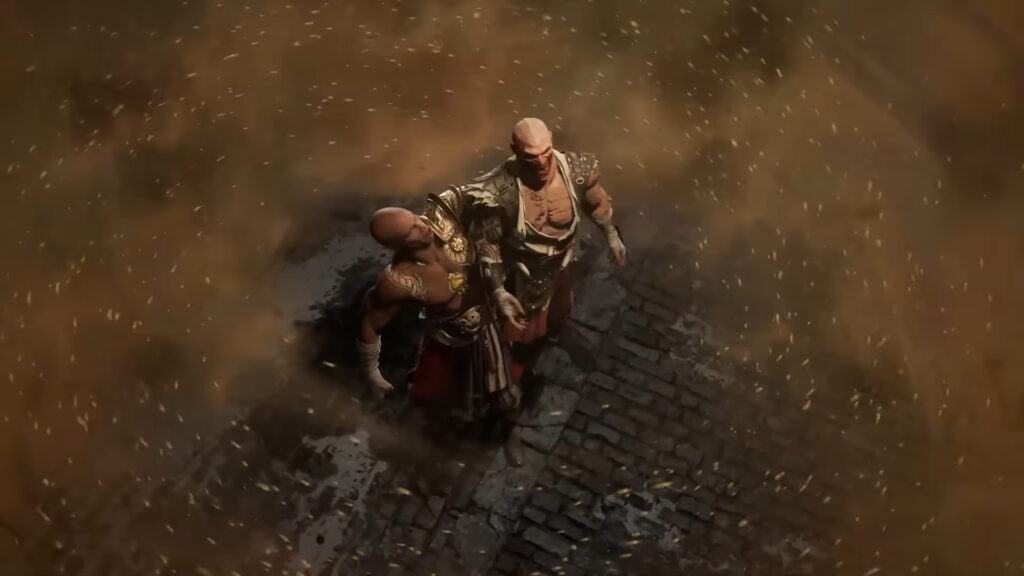 Update:
Here are what some fans had to say about the Geras trailer drop.
Geras is truly an underrated character, but then I see Liu Kang summon a black hole at will. These two are defo op.

Hussainkhawar8480 – YouTube Comment
I can't believe geras makes his return on this game, still a shock.

Animeguy300 – YouTube Comment
Wow! And it's really cool Geras is getting another chance at redemption and a better role in Liu's new reality. I kinda felt bad for him and the way Kronica was treating him. I felt geras wasn't evil, but broken. This is gonna be a Great MK game I can feel it.

user-yn1sv2ef2b – YouTube Comment
Original Story…
If you played Mortal Kombat 11, you should be all too familiar with Geras. This was a new character that NetherRealm Studios brought into the mix. Aimed at being an immortal construct that Kronika made, Geras played very much an antagonist role in the last installment. However, since Mortal Kombat 1 is set in a new timeline, Geras is actually switching sides. A new trailer dropped this past weekend, and if you missed it, Geras was showcased as he and Liu Kang are on good terms. According to Geras, this new universe we're in already has a problem and, thus, likely beginning a whirlwind of gorefest fights players will be enduring.
Geras looks to be the same in this upcoming installment. This fighter uses time as a weapon where you can freeze enemies for a split few seconds to deliver a quick combo hit. Meanwhile, Geras can unleash a tornado-style fatality using the sands of time. Using this tornado, Geras will hold an opponent against the sides of the tornado, allowing debris to quickly chip away at the enemy until there's nothing left. Of course, the action-packed moments between fights also add another fatality but this time from Liu Kang.
In the footage, we see Liu Kang taking an opponent into the depths of space before opening a black hole. From there, the opponent's limbs and flesh gets ripped away into the great unknown. So again, this Mortal Kombat installment is staying true to the over-the-top brutal finishers. Meanwhile, we're left waiting to see what other fighters might be making a return or are completely new to this installment. We never know where some of these characters will get showcased. For instance, this Gera's trailer was presented during DreamCon, a convention that was held in Texas.
So we'll have to continue waiting for more trailers to drop to see what other fighters will be filling up the roster. But if you haven't been keeping tabs on Mortal Kombat 1 or even the past few installments, you might find this game to be a perfect opportunity to jump into the franchise. This installment is a soft reboot for the franchise where Liu Kang has opened up a new timeline. As a result, we're getting a new storyline and even introduced to past characters that may hold new alliances.
Currently, the development team at NetherRealm Studios aims to release Mortal Kombat 1 on September 19, 2023. When the game does release, you'll find it available for the PlayStation 5, Xbox Series X/S, PC, and Nintendo Switch platforms.