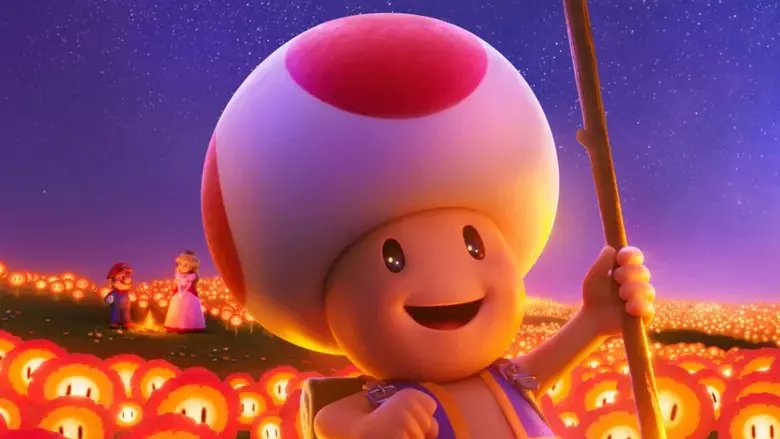 When the Super Mario Bros Movie revealed its voice cast, many people went wide-eyed for various reasons. Not the least was that the collaboration between Nintendo and Illumination would feature some A-List talent with the likes of Jack Black, Anya Taylor-Joy, Chris Pratt, and more within their ranks, bringing the voices behind some of the most beloved and iconic characters in Nintendo history. As the trailers and clips started to roll for the game, we got teases of how all these people would sound, and surprisingly, one of the best voices came from Keegan-Michael Key, who plays Toad in the movie.
Why is that surprising? If you think about the Toads in the games, they never have a true voice. Instead, they make screeching sounds, and that's how they talk. So for Key, he had to do some work to get a voice that would "match" how a Toad would sound in this universe. He talked about that process with Fandango:
"The director and I, I was working with my partner and like acting coach on the work and I was channeling actually a friend of mine and the way that he sees the world, and the way that he kind of looks at things… We brought that to the director, and then the voice was – we knew it would be higher in a higher register, so part of what I wanted to do was hit the syntax but almost pretend like I was sucking on a helium balloon while I was doing the recording. At least thinking helium and trying to get the sound a little more like pinching the sound… and then he would go, 'Higher.'"
You might think that having to go as high as possible with a voice without it being annoying would be hard for Key, but he took it as a challenge and ran with it:
"Trying to get as high as we could and still have a certain comfort level within the voice. It was a really fun, exploratory experience to try to find the right spot and try to get those rhythms in a place where it felt like it would be Toad, but kind of a new version of Toad at the same time."
When you add Key's voice to the sounds of Jack Black as Bowser and Anya Taylor-Joy as Peach, you have the backbone of something great. Unfortunately, many still aren't sure about Chris Pratt as Mario, but we'll see how it goes when the Super Mario Bros Movie arrives in theaters on March 5th.