Polish developer Techland is still busy creating additional content for Dying Light 2, but that doesn't mean that upcoming releases aren't being mapped out. The company has announced that it is hard at work on a new open-world fantasy action RPG, with an impressive image showing off a gorgeous landscape we're desperate to explore. (Free of zombies, we'd assume.)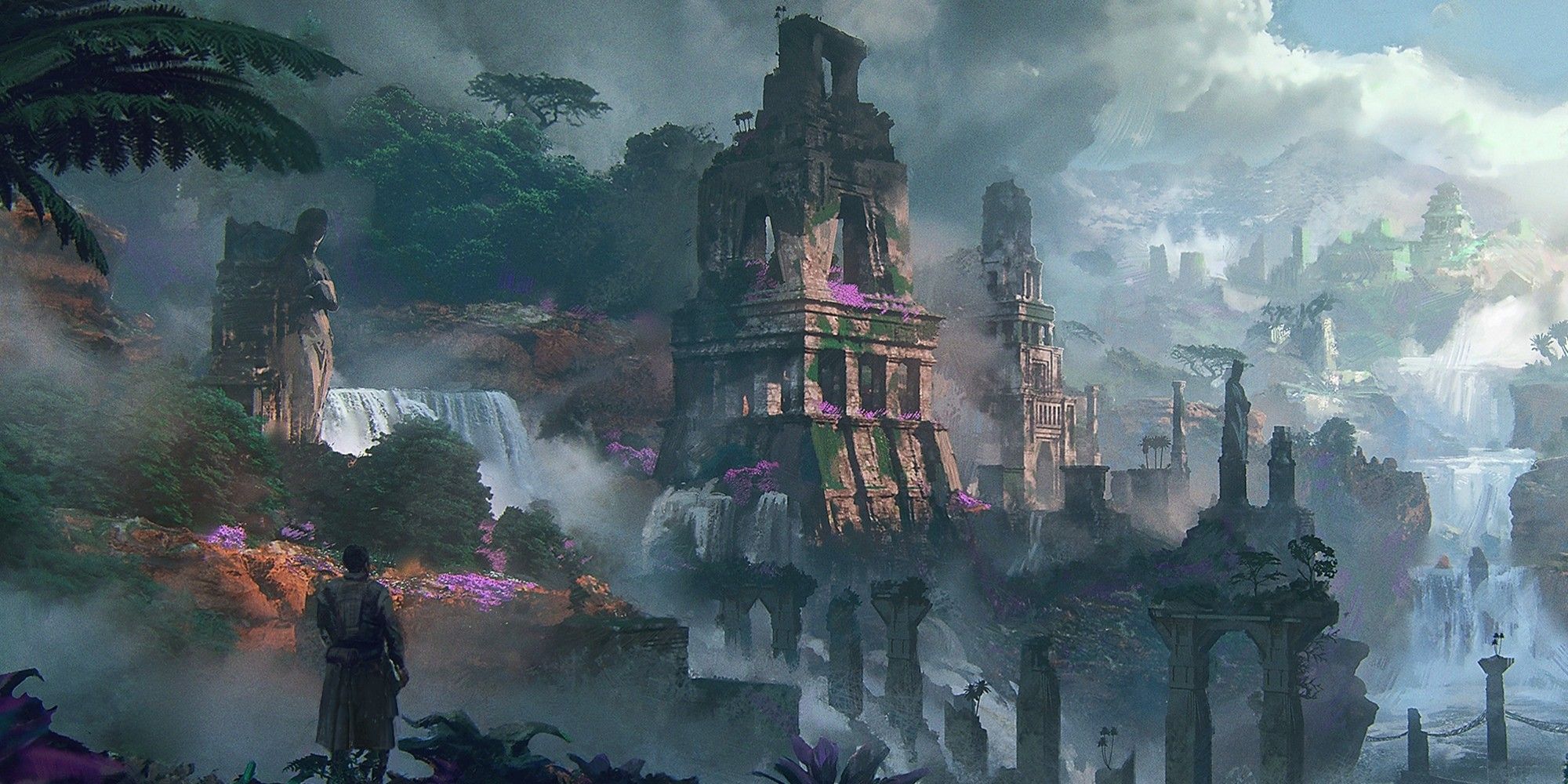 "Are you ready to begin a new, thrilling journey with Techland? We are hiring for the unannounced AAA Open World Action-RPG in a fantasy setting," the company said on Tuesday. It's worth looking into–Techland currently has nearly 70 open positions in many different areas of game design.
The team working on the new project is already stacked with a number of former CD Projekt Red staff, including narrative director Karolina Stachyra and narrative lead Arkadiusz Borowik, both of whom worked on The Witcher 2 and The Witcher 3. Open world director Bartosz Ochman can also be found in the credits of The Witcher 3 and Cyberpunk 2077.
"We're very happy with what we have accomplished with the Dying Light franchise so far. Moreover, our journey with Dying Light 2 has only just begun as we plan to support this game for at least five years," said Techland CEO Paweł Marchewka. "At the same time, our ambition is to introduce a brand new IP that is vastly different from what we have been doing for the past several years. We want to create a fully next-gen experience. A new fantasy epic set in a sprawling open world, fueled by the skills and experience we have gained as a team over the years, infused with new ideas, passion, and creativity."
Dying Light 2 was released on February 4, 2022 for PC, Nintendo Switch, PlayStation 4, PlayStation 5, Xbox One, and Xbox Series X/S. The game's first story DLC, originally scheduled to release in June, has been delayed to September. In March, Dying Light 2's lead designer Tymon Smektala noted that while the roadmap for the game's first year was already quite full, players could expect even more content than previously announced. Dying Light 2 sold five million copies in February alone.
It's unclear when more details will emerge about this new IP.