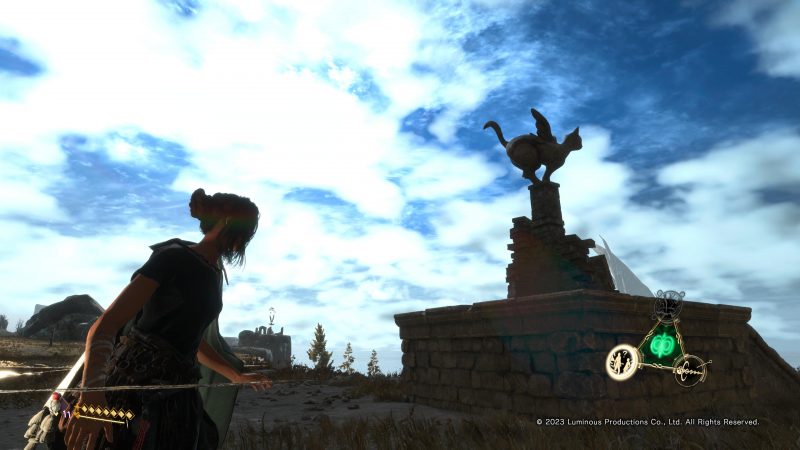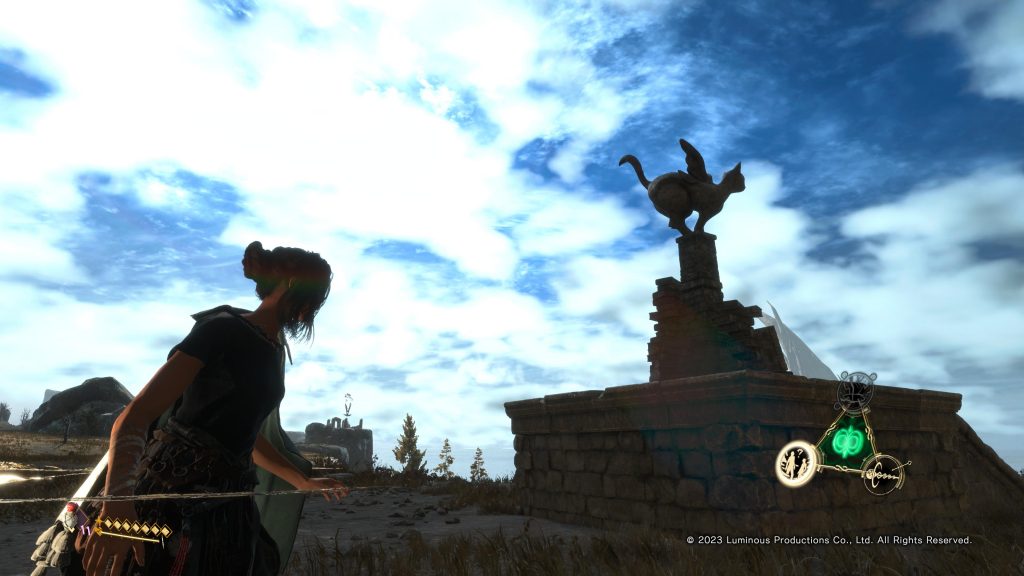 Though the game is very restrained and linear during its opening hours, over time, players will come to realize just how massive the world of Forspoken really is. Featuring four main regions and a lot of areas that look very similar, tracking down items and unlocks for each area can be especially challenging and cumbersome. Of course, one of the first side quests gamers are likely to find upon reaching the alternate reality world of Athia is the Cat Person or Tanta's Familiars quest.
Just to be clear, this side quest is entirely optional, and aside from a trophy and some visual rewards, you won't necessarily get much out of it. The point of the quest seems to tie into the central protagonist, Frey's love of cats, and how much she misses her own cat, Homer, who she left back in New York City. However, if you're a fervent completionist or someone who just likes the idea of the cats that you interact with popping up to greet you from time to time, the quest might still be worth your while.
Presumably, if you're here, you've already decided that you want to see this quest through, so without any further preamble, let's get into where you can find all 20 of the Tanta Familiars in Forspoken. We've included pictures of each location from the world map to make things even easier for you but before we get into that, let's just briefly explain how this quest works.
If you already know how these quests work, feel free to just skip this explanation and scroll down to the pictures of each location below. Essentially, each time you find a cat statue in the over world, you can initiate a mini-game that allows you to befriend a magical cat. Once you've begun the mini-game, you will have to crouch by holding L2 to approach the cat slowly. It basically works like a game of red light, green light, wherein every time the cat shows signs of concern with a tiny yellow exclamation point above its head, you must stop in order to appease it.
Once you get close enough, you can pet the cat and earn its trust. Afterward, from that point on, that cat will appear for you to see and pet at any of the Pilgrim's Refuges that you've unlocked across the world of Forspoken. Naturally, earning the trust of all 20 Tanta Familiars will also unlock the Cat Person trophy, which you're going to need if you're looking to get the platinum in Square Enix's action RPG.
---
Other Forspoken Guides:
6 Settings To Change First | Secret Necklace & Cloak Guide | How To Upgrade Magic Easily | Float Spell Location | Fourth Necklace Upgrade Slot | How To Use Old Coins & Poppets | Secret Merchant Location
---
Where to Find All 20 Tanta Familiars in Forspoken
Just to be clear, while you'll likely run into some of the Tanta Familiars on your own throughout your time with this game, others are carefully hidden in far-off areas that you may not have even explored yet. For that reason, the easiest way to track down the ones that you're missing is to scroll around the map and look on the right side of the screen, where the collectibles for each area will be displayed.
One of these will be Tanta Familiars, and if you've already found the one or two that happen to be in that area, they will be checked off on the checklist. Many areas don't have any Tanta Familiars for you to find, so only go looking for them in areas where they're explicitly on the checklist, or you're just going to be wasting your time with regard to this particular side quest.
If there is a Tanta Familiar to be found in the region, it will be denoted on the map with a yellow paw print icon that shows where the cat statue in question can be found. However, if you don't see it, you may need to run broadly around the plains and towns of that area and check your map until it pops up. Luckily, Frey's magic parkour ability makes this tedious-sounding method surprisingly fast and effective. Basically, you just need to quickly run around the area and check your map every so often until the paw print pops up.
Alternatively, you can try and track down the Belfry from each area, as these often show a bunch of the map points for you to follow up on simply by interacting with them and using your Cuff to scan. Really, running around and using Cuff to scan is a helpful hint for finding any of the quests, chests, or collectibles in Forspoken, but it's especially useful when you're not sure you're even necessarily in the right neck of the woods.
Either way, once you've explored and mapped out an area sufficiently to take away the darkness from the map, you can reference the pictures below, which will show you where you can find each of the 20 Tanta Familiars in this action RPG. They're also organized by their respective regions on the map as well to help simplify matters. So good luck and happy hunting. Soon you'll have a whole pack of furry faces that are ready to greet you any time that you and Frey take a well-deserved rest over the course of your journey through Forspoken.
Where to Find Each of the Tanta Familiars from Visoria in Forspoken
Academy Hills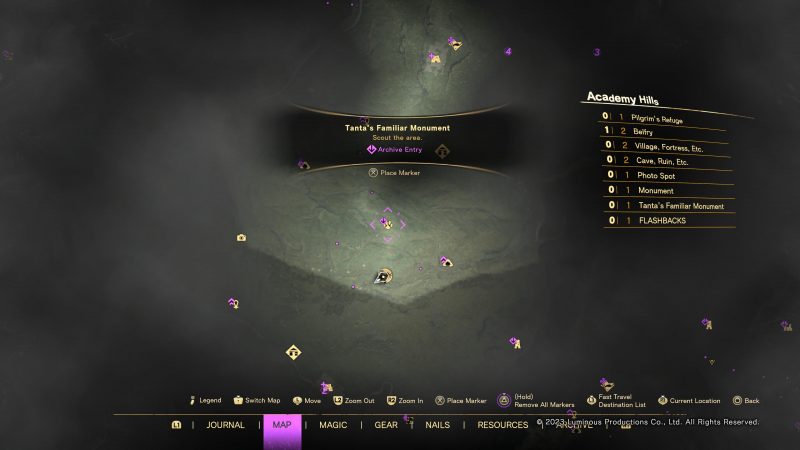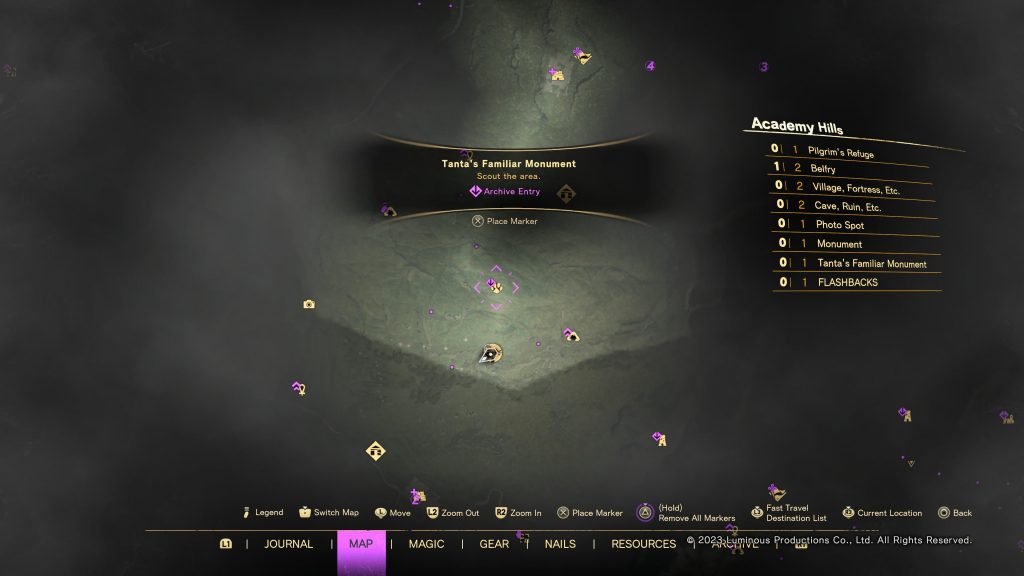 2. Inner Visoria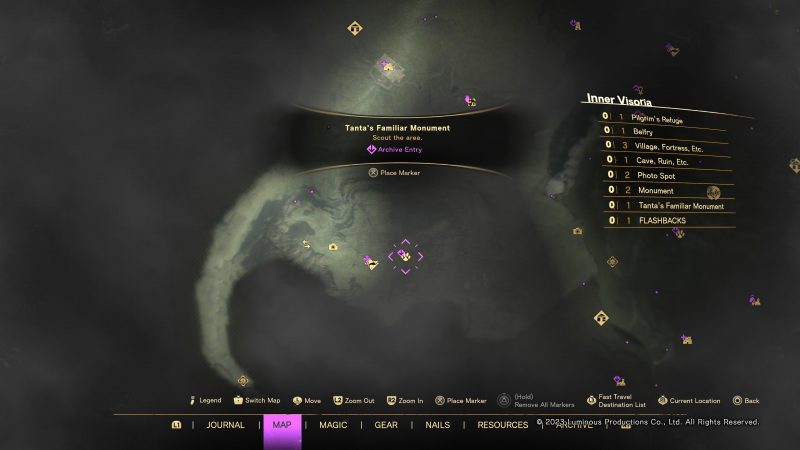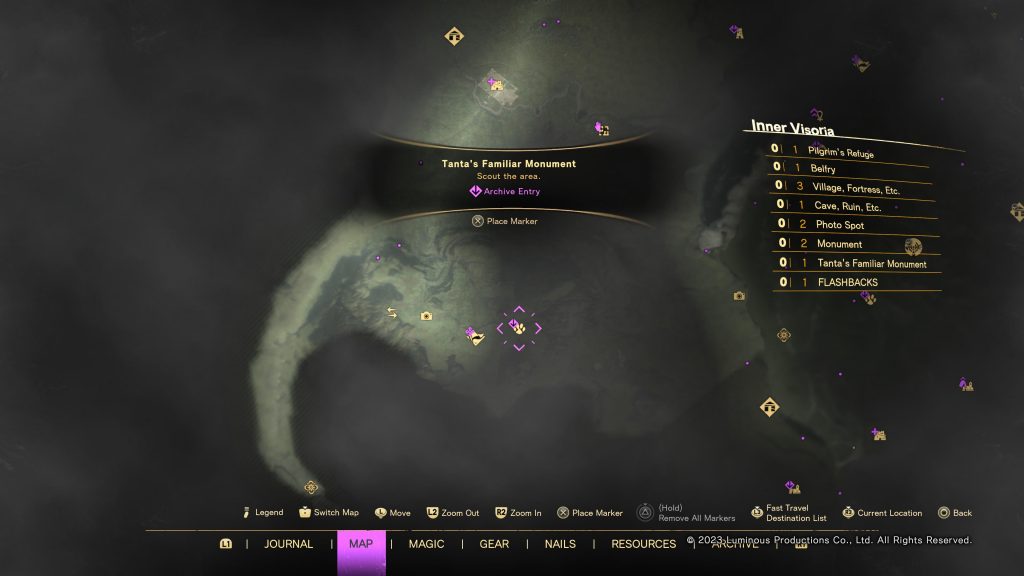 3. Tanta's Demesne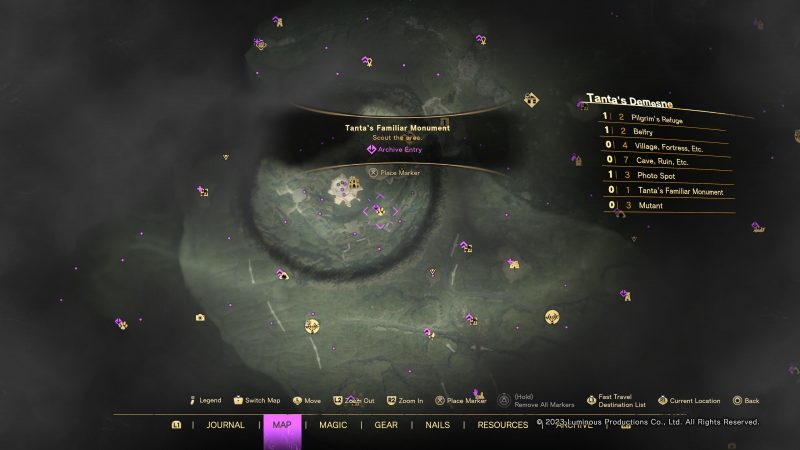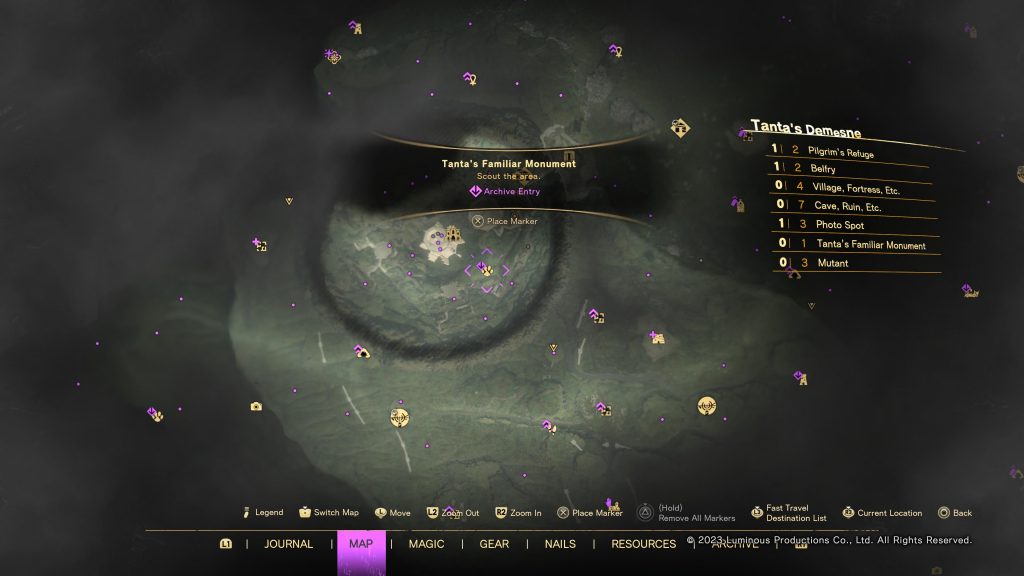 4. Homestead Hills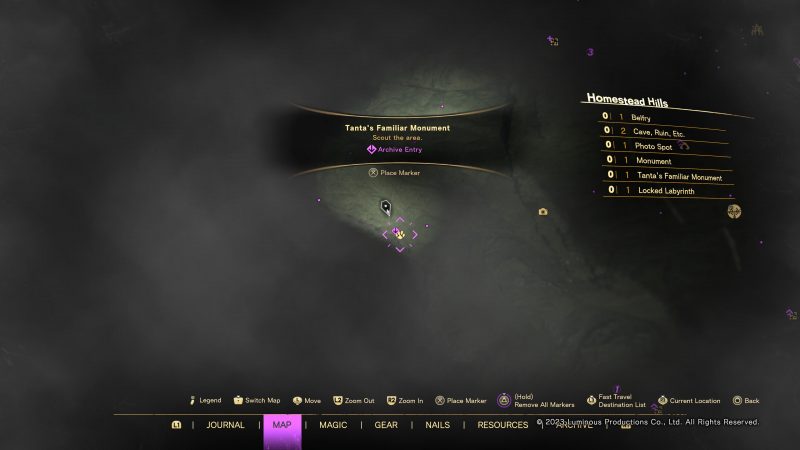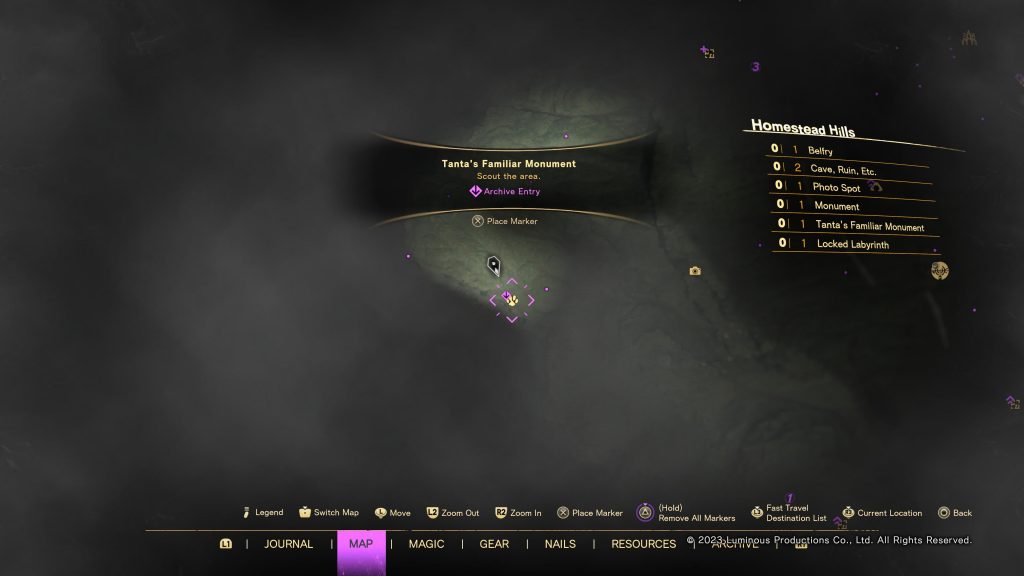 5. The Windy Hills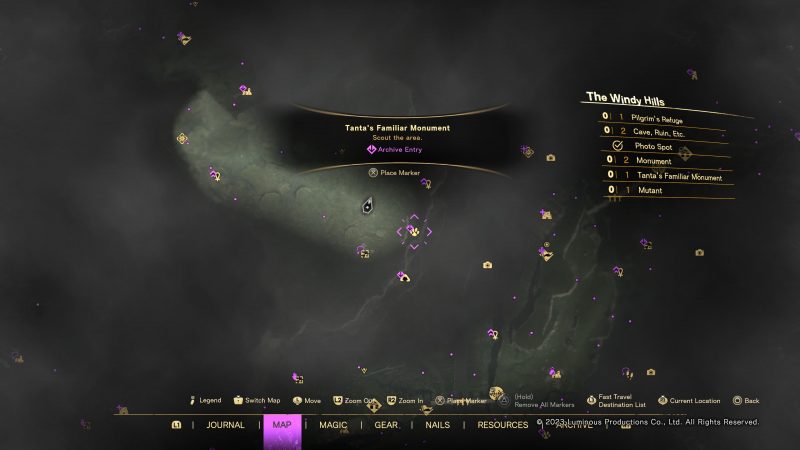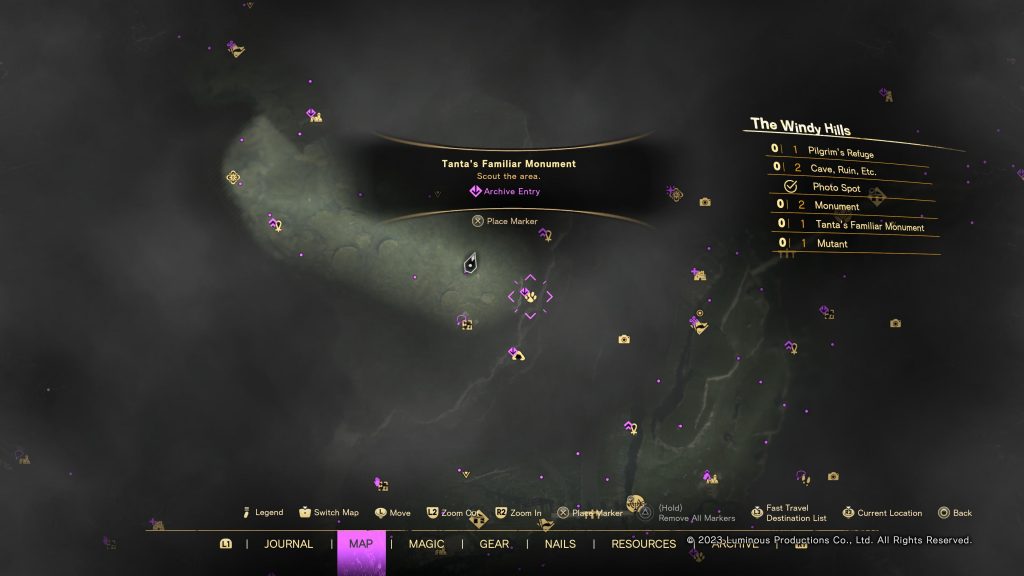 Where to Find Each of the Tanta Familiars from Junoon in Forspoken
6. Cipalian Way (1)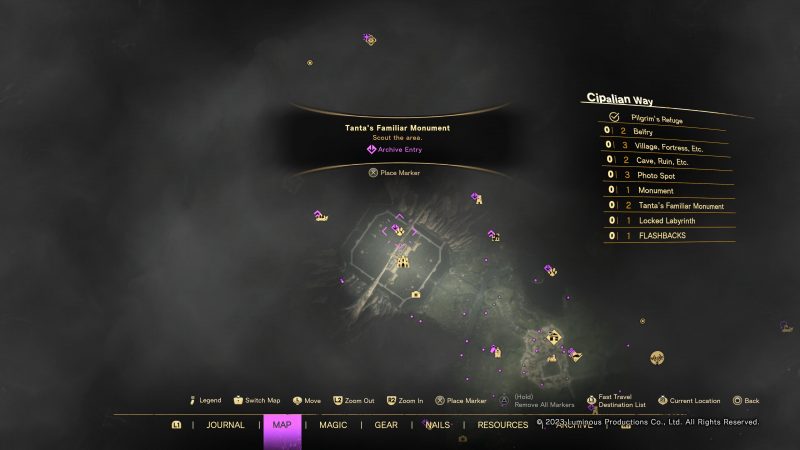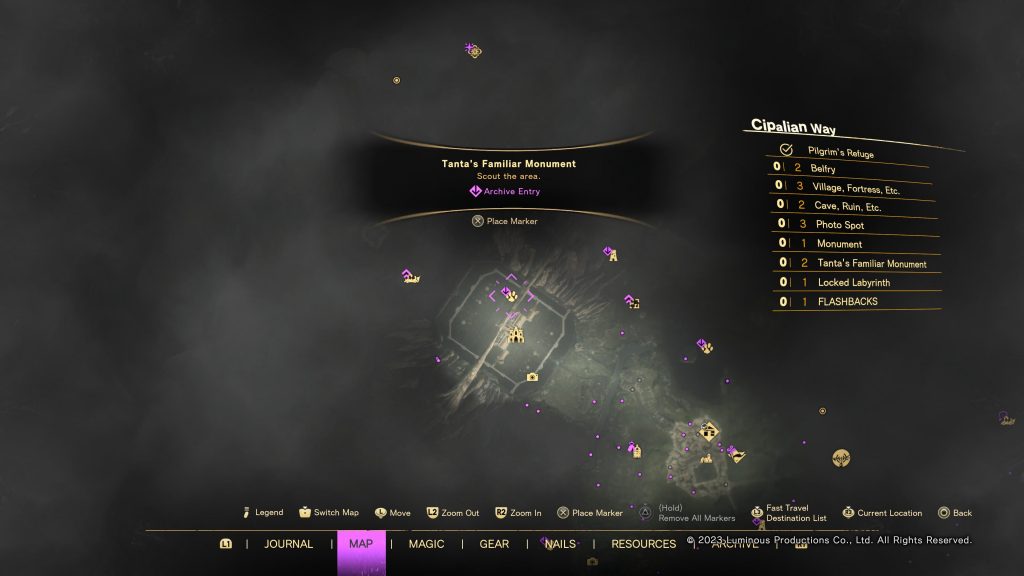 7. Cipalian Way (2)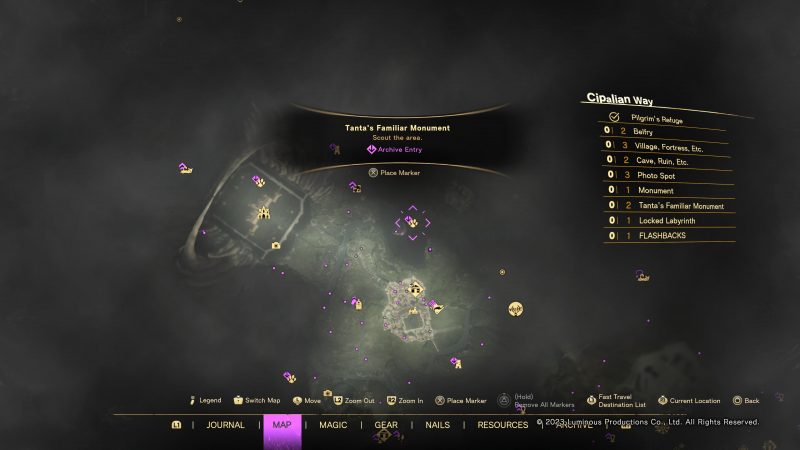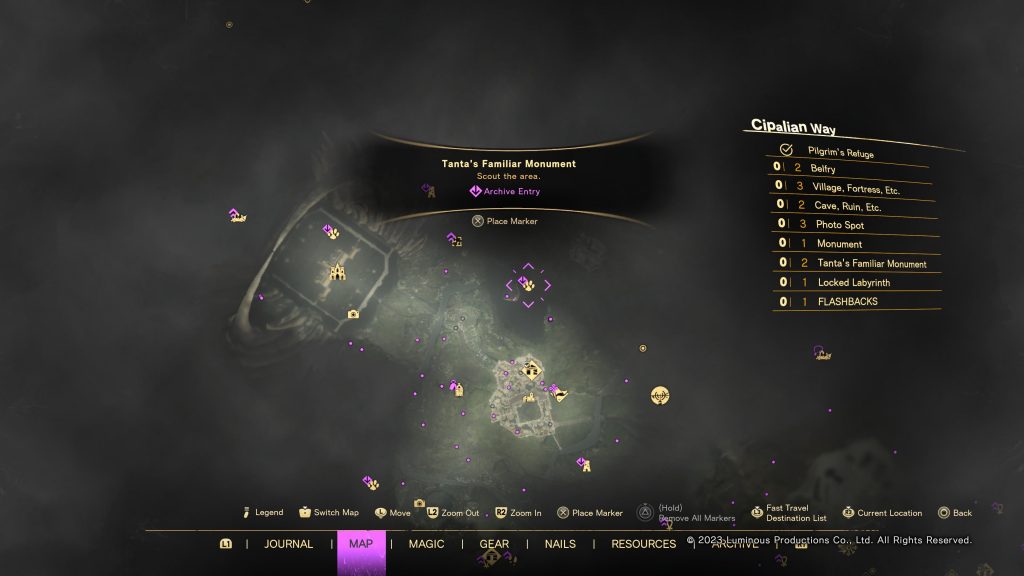 8. The Blossomwoods
9. The Wolfwoods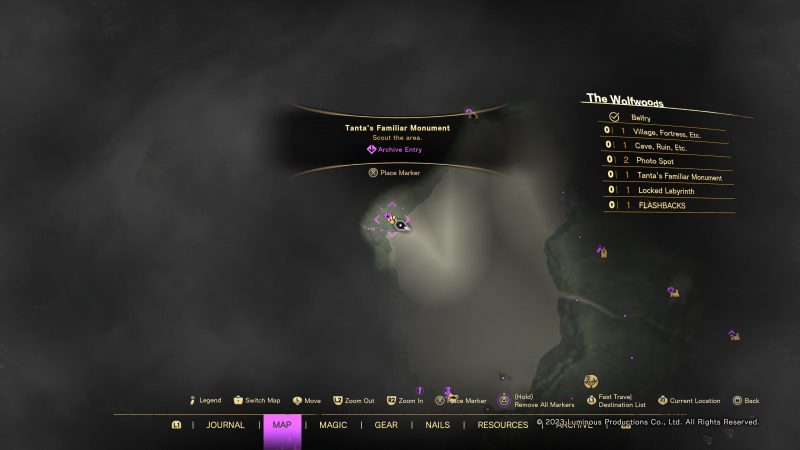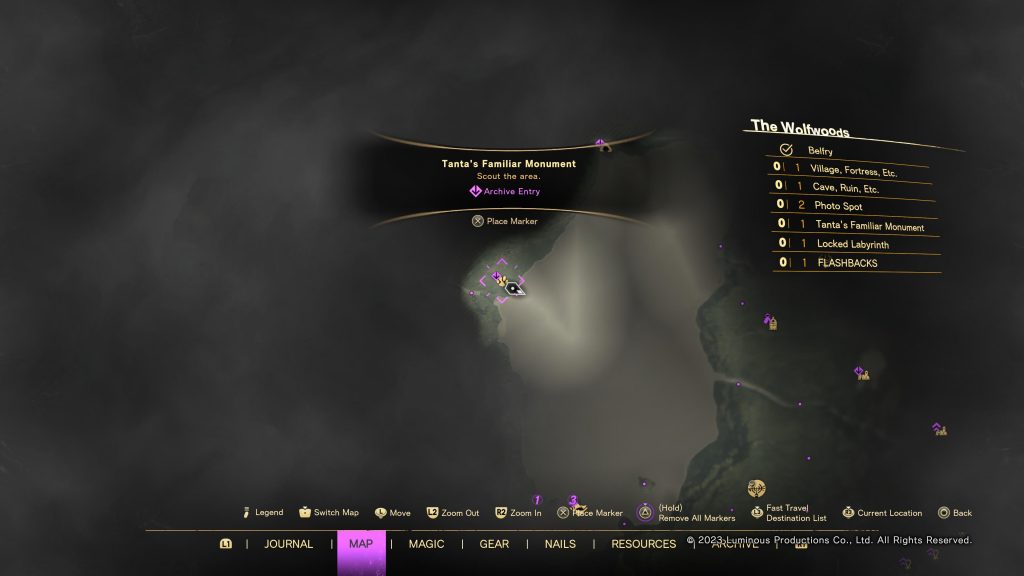 Where to Find the Single Tanta Familiar of Cipal in Forspoken
10. The Sacred Peaks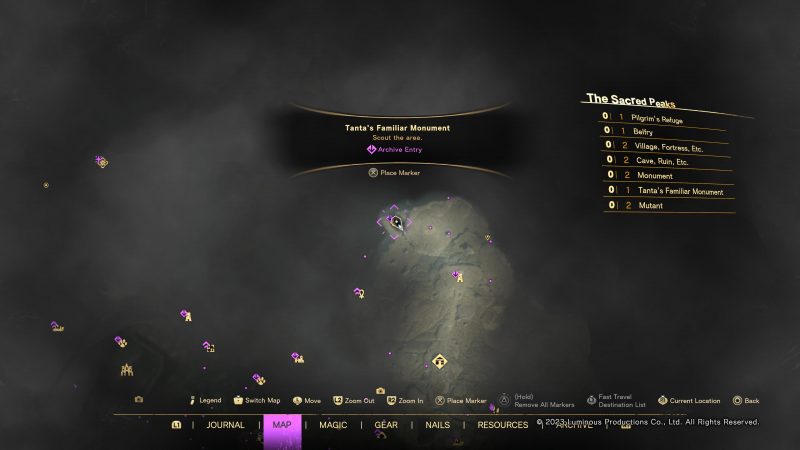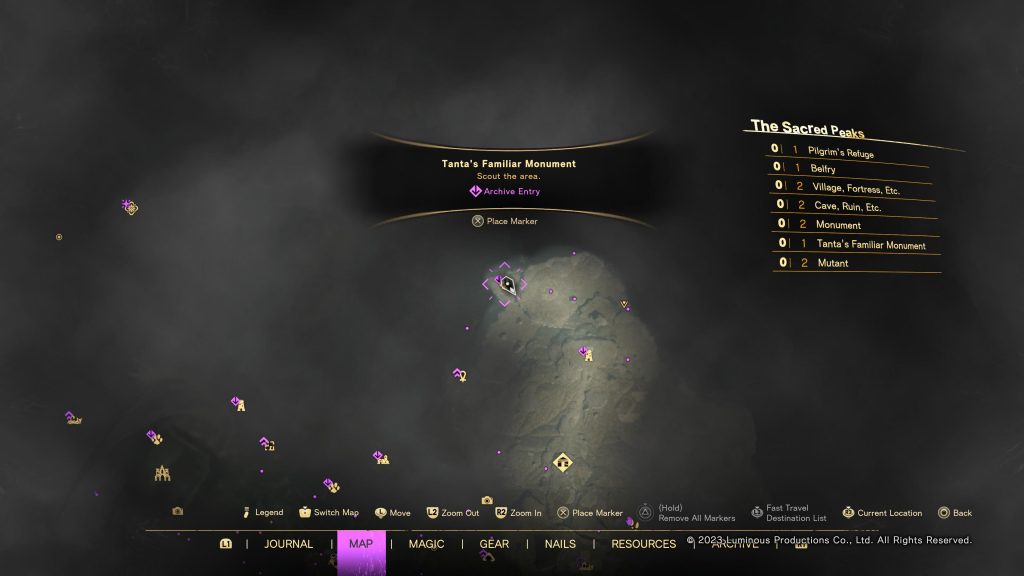 Where to Find Each of the Tanta Familiars of Praenost in Forspoken
11. Dianthus Wood
12. Middle Praenost
13. Brass Hollow
14. Opal Hills
15. Fields of the Fallen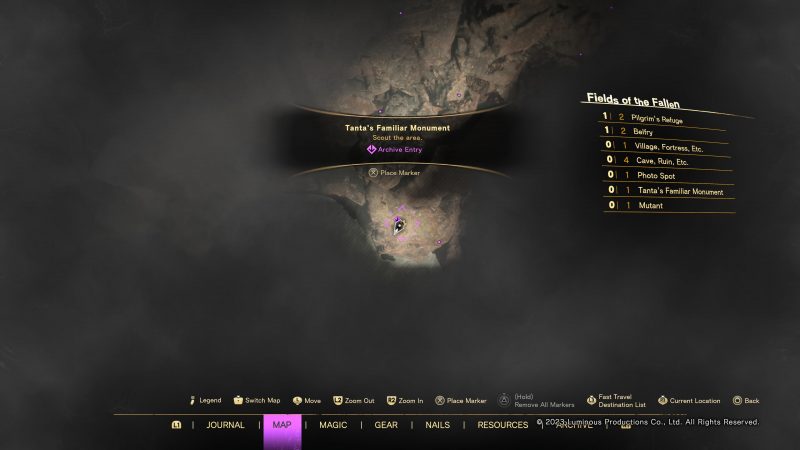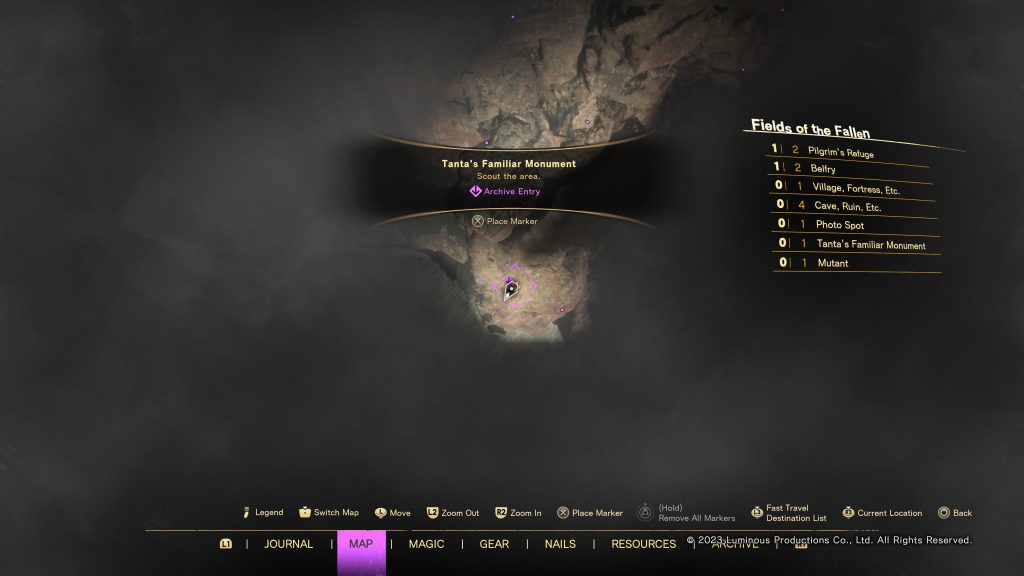 Where to Find Each of the Tanta Familiars from Avoalet in Forspoken
16. The Water Garden (1)
17. The Water Garden (2)
18. The Untrodden Forest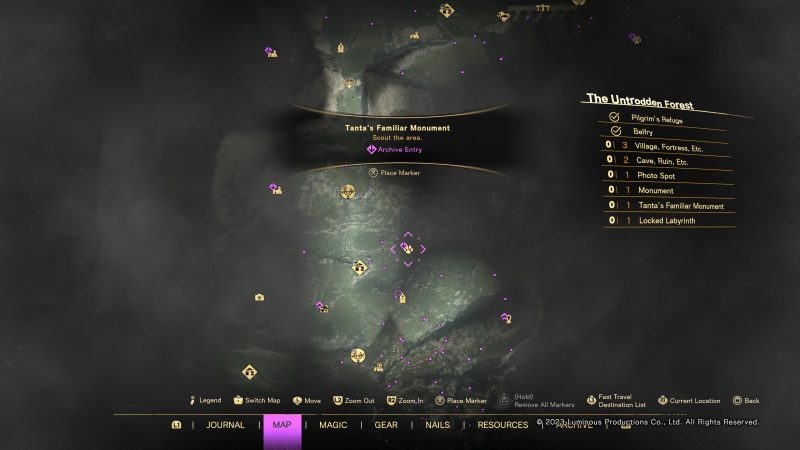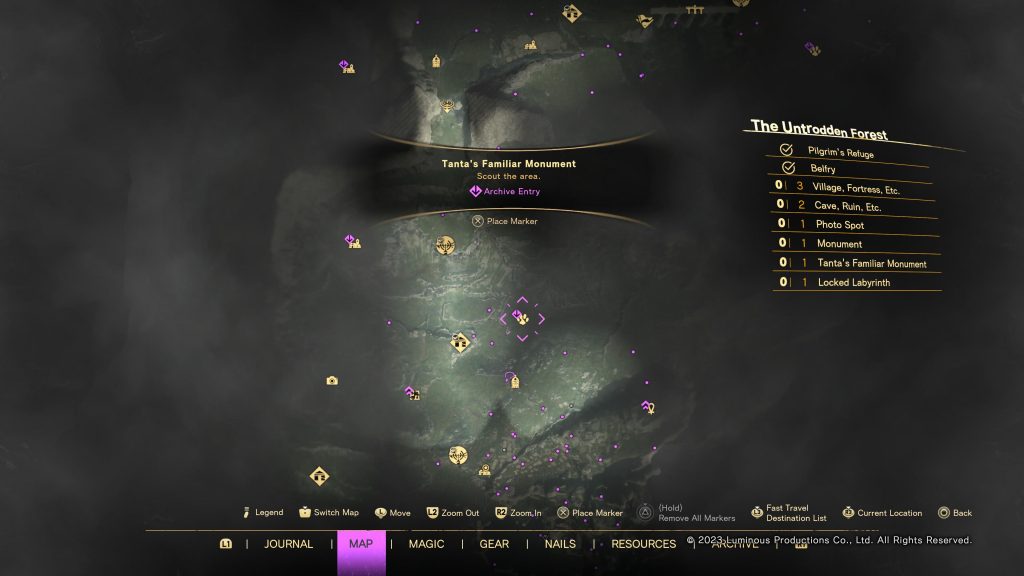 19. Golden Hills
20. The Moulderings