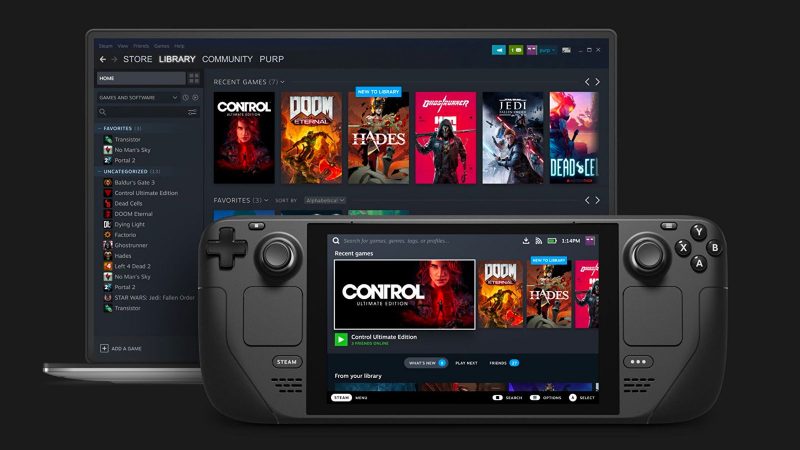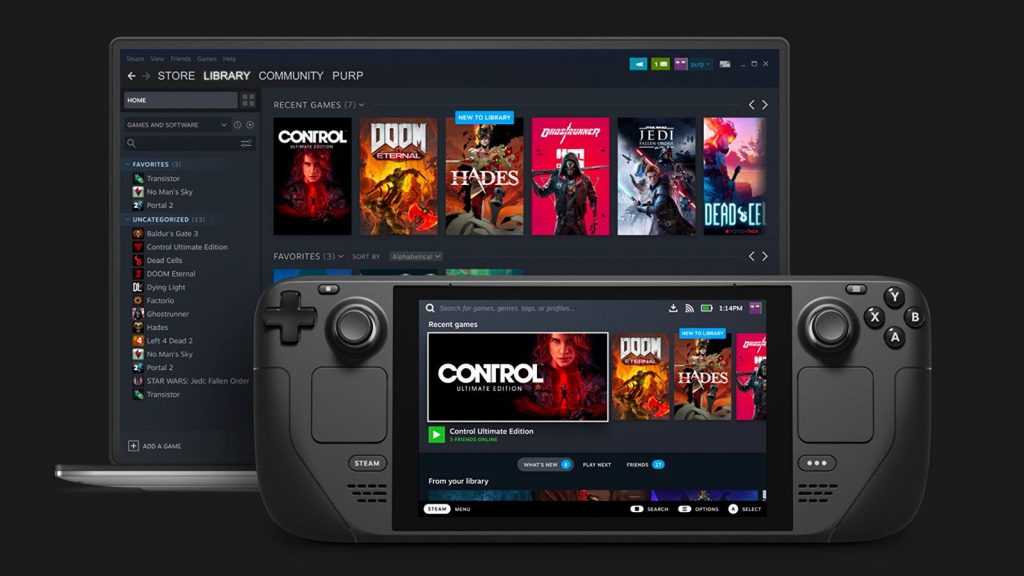 The Valve Steam Deck has been a popular device. After their rocky start with the Steam Box, the Valve company managed to hit quite a level of success with their portable Steam machines. These Steam Decks are just now over a year old, and while we have been enjoying the experience, there's always the concern that maybe we're dealing with hardware that's on its way out the door. For console platforms, these pieces of hardware have a longer life cycle. After all, there are still games released on last-generation platforms today. But PC gaming, the platform is constantly evolving, with new components offering a bump in power. With the Steam Deck essentially being a portable PC, will we soon see a new iteration launch into the marketplace?
Right now, the Steam Deck is still highly enjoyed by fans, and it's more accessible to obtain than when it was first released into the marketplace. With games consistently getting verified for the Steam Deck, players can still enjoy the latest games without issue. Recently, Rock Paper Shotgun managed to speak with two key individuals regarding the Steam Deck. Those being Valve Designer Lawrence Yang and Valve Engineer Pierre-Loup Griffais. To celebrate the anniversary of Steam Deck's launch, we're finding out some new interesting stats that Valve recorded since the platform launch.
One of those is the fact that 42% of those who purchased the Steam Deck are playing it over other devices. However, some fans are taking note that some newer games are released into the marketplace that demands higher specifications. So could we start to see the Steam Deck fail at providing a playable performance for future games, which will prompt a next-generation Steam Deck release? According to Lawrence Yang, that next-gen Steam Deck device is still a ways off.
Apparently, the next true generation Steam Deck offering a bump in horsepower wouldn't be for a few years. It might be a device that the developers are already working on, but for now, it seems that you won't find the Steam Deck you currently own being replaced by a new model by Valve. However, there is still some concern that we might not see all the latest and greatest video games hitting the platform.
According to Pierre-Loup Griffais, getting some games to run on the platform can be tricky. It's not always going to be easy for developers to ensure the game runs well on the Steam Deck. But taking the time to ensure the game is optimized is also great for other platforms outside of the Steam Deck. This essentially means more PC configurations will be capable of running the game.
I believe the Deck has the potential to be a solid target throughout the generation, but the work involved is trickier than the typical Deck UX tweaks that developers have had to do for games that already perform well. That said, there are benefits to game developers doing this work. If high-end current-gen titles are able to scale to Deck and be a great experience, it also enables smoother performance on a wider variety of PCs, and improve the experience for the whole playerbase.

Pierre-Loup Griffais – Rock Paper Shotgun
As mentioned, the Steam Deck is currently available to purchase today, and the wait time is drastically cut down from when the title initially launched. If you're looking for a bit more insight into the hardware, then you can check out our Before You Buy coverage on the Valve Steam Deck in the video we have embedded below.