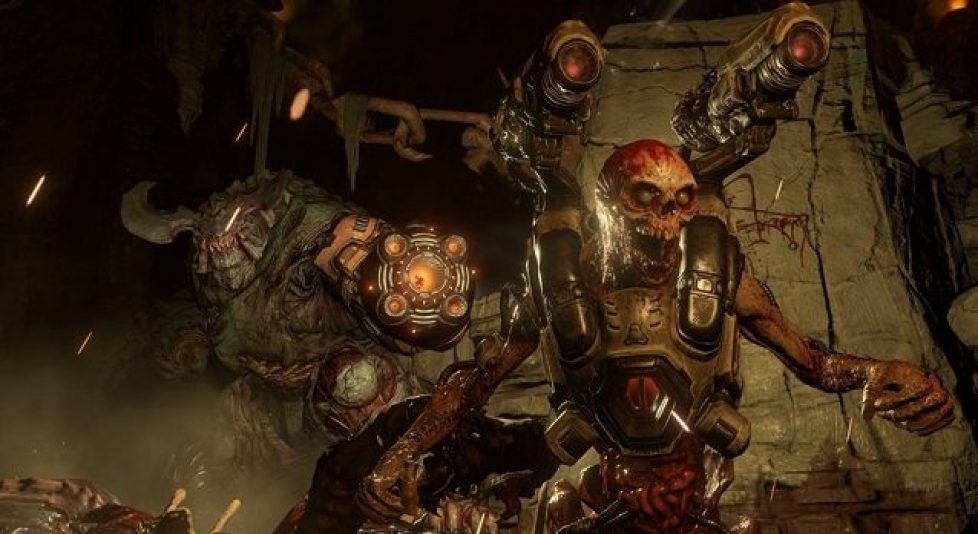 Bethesda has always been willing to experiment with new business models for its games, often testing out new things before anyone else does. So it was with no big surprise that some gamers thought they try something new with id Software's upcoming reboot of Doom.
The possibility that the company experiment with the game's multiplayer model entered a few gamers' minds due to a line about using consumables to gain an edge in multiplayer.
When braced with the question whether Doom would offer microtransactions, Pete Hines replied simply: "No."
@spyro2060 no

— Pete Hines (@DCDeacon) February 4, 2016
Given that Bethesda had a collaboration with Valve last year to try to make paid mods a thing on the Steam Workshop, the question is not entirely unreasonable–though it's hard to imagine this level of pay-to-win design even being a thing.
Bethesda announced yesterday the release date for Doom. It's set to come out on the PC, Xbox One and PS4. Fans can opt to purchase a Collector's Edition of the game, which includes a statue of the cyberdemon. Anyone who preorders the game will receive the Demon Multiplayer Pack, which includes aesthetics for your weapons and armor in multiplayer. Be sure to hit up the link to check out the newly released trailer for the game.
While you're at it, you should also take a gander at the new DOOM level that John Romero released last month, or check out this amazing DOOM diorama. You can also visit our DOOM tag to get caught up on the latest news.