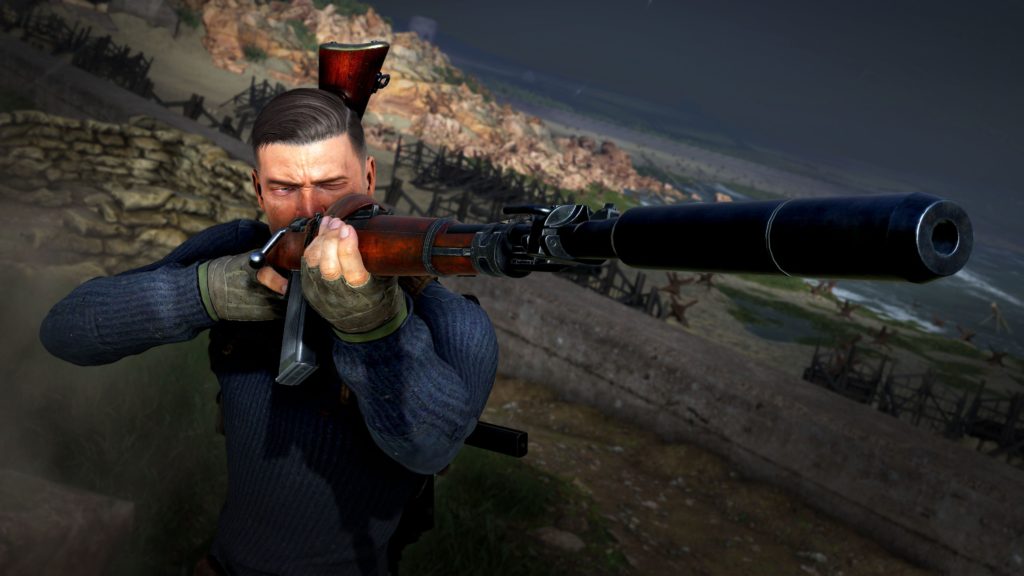 A new video from Rebellious Developments about their new game Sniper Elite 5, shows off the importance and versatility of stealth gameplay.
Players will be making tactical decisions in the game, choosing when, where, and how to either execute or knock out enemy soldiers. Key to this tactical thinking is the ability to stealthily move around and dispatch opponents, a poor decision could risk alerting an entire enemy camp to your presence.
You can find Sniper Elite 5 Spotlight – The Art of Stealth below.
Also of note is how Rebellious Developments is committed to realism in their latest tactical shooter. In the video we're introduced to Paul Biddis, the "Military Technical Advisor" and "Motion Capture Artist" for the game.
Biddis was initially hired to provide his experience and insight into the combat and military techniques used in the game. Biddis has used his 24 years in the Parachute Regiment of the United Kingdom to provide realism to the movements of the game's characters.
The takedowns and attacks of the player are based as closely as they can be off the training given to SOE (Special Operation Executive) members. The SOE was a secret organization in World War 2, during which Sniper Elite 5 takes place.
Previously released footage has shown off the other tools at players disposal like ziplines and other creative means of transportation; as well as weapon customization.
Sniper Elite 5 is expected to be released on May 26th. It will be available on Xbox Series S/X, Xbox One, Xbox Game Pass, PlayStation 5, PlayStation 4, and PC.