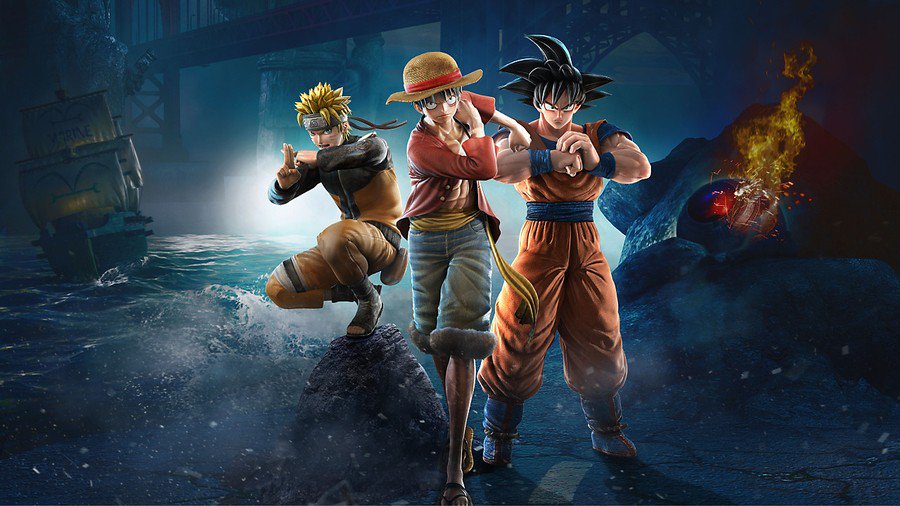 Bandai Namco has released a new four minute long trailer discussing the release date announcement for their epic anime fighting title — Jump Force for the Nintendo Switch.
The upcoming port for the Nintendo Switch has found ts release date this Summer. To be more specific, Jump Force is set to release for the Switch on August 28th. If you were looking to get your hands on the game, the wait won't be much longer. The new four minute trailer showcases a ton of Jump Force on the Switch, so make sure to check it out!
Check out the new release date announcement for Jump Force on the Nintendo Switch down below:
Trailer Description:
Fight with the JUMP heroes anytime, anywhere, when Jump Force comes to Nintendo Switch on 28 August! Unite to fight in offline 3v3 battles with friends on your team and see who reigns supreme!
In related news, Jump Force has been pumping out of alot of content since it released for the PS4 and Xbox One.
Fans have been treated to a ton of DLC characters including My Hero Academia's All Might, Jojo's Bizzare Adventures' Dio and Jo, and so many other franchises! If you missed the news originall, no worries, we here at gameranx has you covered! Check out the previous announce Jump Force news right here!
Jump Force is set to release for the Nintendo Switch on August 28th. Are you excited for the upcoming Nintendo Switch port? Let us know in the comments below!