2022 is shaping up to be a fantastic year for the video game industry. We have a ton of new exciting video games releasing. But, of course, it's also a solid year for the PlayStation 4 platform. Despite the PlayStation 5 being available, the PS4 console still sees support throughout 2022. If you have the platform and are looking for something new to play, check out our list of title recommendations down below. Don't put too much thought into the ranking, as quite a few of these games are not out yet. Instead, this of this as a collection of titles worth keeping tabs on.
Disclaimer: Hogwarts Legacy, Atomic Heart, and Saints Row was removed as the games are no longer slated for 2022 or failed to keep their place on this list.
#60 Steelrising
Developer: Spiders
Publisher: Nacon
Platform: PC, PS5, X/S
Release: September 8, 2022
Steelrising is set within the 1700s during the French revolution. When King Louis XVI began to terrorize the citizens, an engineer crafts up a mechanical warrior called Aegis. Here, you'll be taking the role of Aegis as you attempt to take down the King's mechanical army and end the revolutionary war bloodshed. We haven't seen too much of the game, but being a mechanical protagonist, it will be interesting to see if we'll be able to craft and make some upgrades to buff yourself for the next big battle and onslaught of enemies you'll face again.
#59 Soulstice
Developer: Forge Reply
Publisher: Modus Games
Platform: X/S, PC, PS5
Release: 2022
Soulstice takes place within a holy kingdom that finds itself being invaded by evil creatures. Fortunately, the Kingdom has a special order to help aid them during these times. Thanks to their Chimeras, the Kingdom stands a chance at survival. Chimeras are elite warriors that are only formed by combining two souls. Players in this game will be taking the role of Briar and Lute, two sisters that have unified their souls to help fight off these beasts and save the Kingdom. Here our protagonists will have to fight off enemies with various weapons and make upgrades to make their attacks even more powerful. However, as the sisters progress through their battles, they'll uncover the secrets of the Kingdom and the Chimeras order.
#58 OlliOlli World
Developer: Roll7
Publisher: Private Division, Take-Two Interactive
Platforms: X/S, PS4, XBO, PC, NS, PS5
Release: February 8, 2022
The OlliOlli series is a popular platformer skateboarding game, and we recently received the third major installment. OlliOlli World is another simple to play skateboarding platform game where players take to Radlandia. Just as before, you'll attempt to make a successful run, pulling of tracks on an intense course. Gather up enough tricks to reach a high score, complete side quests, and attempt to reach the end of the course.
#57 Tchia
Developer: Awaceb
Publisher: Awaceb
Platform: PS4, PC, PS5
Release: 2022
Tchia puts players into the role of a young girl exploring her archipelago home. Players will be exploring this open-world map but in a slightly different way. You won't be taking the role of just the little girl. Instead, our protagonist can transform into different objects and animals. This means you can dig into the ground as a dog or take flight by becoming a bird. Along the way, you'll uncover secrets and meet new friends. However, we're still waiting on just when we can go through this game as it doesn't have a release date attached quite yet.
#56 Martha is Dead
Developer: LKA
Publisher: Wired Productions
Platforms: PS4, PS5, XBO, X/S, PC
Release: February 24, 2022
Martha is Dead is a psychological horror game set in 1944 Italy. The body of a young woman named Martha was discovered. As her twin, Giulia is forced to deal with the trauma of loss as she ventures to find the truth of what happened. Players can expect a deep and dark narrative as they progress through the game. Fortunately, this psychological thriller then you'll be able to pick this game up within the end of February.
#55 Evil Dead: The Game
Developer: Saber Interactive
Publisher: Boss Team Games
Platform: PC, NS, PS4, PS5, XBO
Release: February 2022
Evil Dead: The Game is another multiplayer-focused title. In this game, we're dealing with a group of survivors who has to stop a portal. In addition, we have to stop evil demonic creatures from flooding into our realm, which means completing different tasks. If you're familiar with games like Dead by Daylight, you would have a better idea of what to expect here. Players are either a part of the survivors, while one player typically leads the demonic invasion. This should be a great party game online, especially if you're a fan of the Evil Dead franchise. Unfortunately, the game was hit with a few delays as it was intended to launch back in 2021 but should finally hit the marketplace this May.
#54 F1 Manager 2022 – August 25
Release date: August 25, 2022
Developer: Frontier Developments plc
Publisher: Frontier Developments plc
Platforms: PlayStation 4, PlayStation 5, Xbox One, Xbox Series X and Series S, Microsoft Windows
The F1 circuit is one of the most grueling kinds of racing circuits around. You're low to the ground, going at high speeds, and a crash can mean the end of everything, but winning can be the start of everything great. Yet it takes more than just a driver to get victory.
In F1 Manager 2022, you'll play not just as the driver, but the manager of an F1 club, where you'll be managing everything from top to bottom in order to have the most successful club out there. You'll need to manage your car, your driver, the crew, get parts, get sponsorships and more. Your moves will be judged by those in charge, so make sure you do all your can to make the right ones, and then have the results speak for themselves.
#53 Six Days in Fallujah
Developer: Highwire Games, Atomic Games
Publisher: Victura
Platform: PS4, X/S, XBO, PC, PS5
Release: 2022
Six Days in Fallujah first was in the works back in 2009, but it was quickly flooded by controversy. Since the game depicted an actual battle that just took place a few years prior, developers ended up in some hot water. The amount of attention and controversy this game received ultimately caused the publisher, Konami, to drop the game entirely. That's since changed as we're finally getting this tactical shooter where you'll commanding a squad. But, again, this does cover an actual event in history, the Second Battle of Fallujah, one of the bloodiest battles to involve American troops since the Vietnam War.
#52 Star Trek Resurgence
Developer: Bruner House
Publisher: Bruner House
Platform: PC, X/S, PS4, PS5, XBO
Release: 2022
Star Trek fans are getting a new narrative-driven game filled with choices for players to pick through. So far, what is known about Star Trek Resurgence will have branching storylines, exploration, and relationship building. Furthermore, you'll find that this game is set after the events of Star Trek: The Next Generation films, in the year 2380. With that said, the developers have stated that this game will be released as a full game at launch and not a storyline that will be told through episodic releases. Unfortunately, we don't quite know just when that will end up being.
#51 Jojo's Bizarre Adventure All Star Battle R
Developer: CyberConnect2
Publisher: Namco Bandai Games
Platform: NS, PS4, PS5, XBO, X/S, PC
Release: September 2, 2022
Who here is a fan of Jojo's Bizarre Adventure? If so, you're not alone, the anime exploded into popularity and has not stopped since, including having a debut on Netflix of all places. Showing its importance. But let's not forget the video game space, shall we? Because if you're looking for a way to truly "battle alongside the Jojo's", you need only look at Jojo's Bizarre Adventure All Star Battle R.
Because in this over the top fighting game, you'll be able to play as not only the line of Jojo's, but their enemies, their allies, and so on. Each one plays differently, so see which one works for you and then partake in the battles that will be…bizarre.
#50 Call of Duty: Modern Warfare II
Release date: October 28, 2022
Developer: Infinity Ward
Platforms: PS4, PS5, PC, XBO, X/S
Publishers: Activision
What is there to say about the Call of Duty franchise that hasn't been noted by others at this point? You absolutely know what you're getting in the game just by playing it. And this isn't even the first time we've had a Modern Warfare 2!
But, it is one that will have a new story, updated graphics, and so on, and clearly they feel confident enough to make a "replay" of what happened before just making it better. You can expect a worldly campaign, and of course the multiplayer is going to be something that you'll want to check out and play with friends.
As sad and ironic as it is at points, sometimes the familiar is what people like best.
#49 Dawn of the Monsters
Developer: 13AM Games
Publisher: WayForward
Platform: X/S, PS4, XBO, PC, NS, PS5
Release: 2022
If you enjoyed the classic massive monster movies or otherwise known as kaiju's, then Dawn of the Monsters is worth checking out. This game is a brawler where players go through massive monster battles throughout the cities. These creatures have invaded our planet, and now it's up to DAWN to save the day. The Defense Alliance Worldwide Network has its own set of giant combatants to fight against these beasts. Fortunately, you don't have to do it alone. A two-player cooperative game mode allows players to battle against these behemoth monsters together.
#48 Call of Duty Warzone 2.0
Developer: Infinity Ward
Publisher: Activision
Platforms: PC, PS4, PS5, XBO, X/S
Release date: 2022
The original Call of Duty Warzone was the franchises first attempt to go and do a Battle Royale-style title. To their credit, they were able to make it work, and with it being free-to-play, they were able to attract 125 million players to come and join in the chaos.
But now, it's time for an upgrade, a massive one at that. Call of Duty Warzone 2.0 is promising to launch with not just a new map, but a host of improvements and "innovations" to not just make its gameplay grander, but the experience as a whole better.
The new version will launch alongside Call of Duty Modern Warfare II and be a "true extension" of the world. We'll have to see all they mean by that when it launches.
#47 Oxenfree II: Lost Signals
Developer: Night School Studio
Publisher: MWM Interactive
Platform: PS4, PC, NS, PS5
Release: 2022
Oxenfree was a huge indie hit from Night School Studio. Players took control of a young female who ventures to a nearby island to party with her friends. However, we soon uncover a supernatural force that lives within the island. To rescue everyone and escape the island, you'll need to use a radio to dial into different frequencies. Now another game is coming into the marketplace called Oxenfree II: Lost Signals. This game is set five years after the events of Oxenfree, where you're stepping into the role of Camena, who ventures to the island to investigate a mysterious radio signal. Although, she'll uncover more than what she bargained for.
#46 Endless Dungeon
Developer: Amplitude Studios
Publisher: Sega
Platform: PC, X/S, PS4, PS5, NS
Release: NA
Endless Dungeon is a rogue-lite game that follows a shipwrecked hero. You're among a group stranded within space where you're venturing to uncover loot from a long-abandoned space station. In your party of treasure hunters, you'll venture into the unknown seeking a quick payday. Blast your way through countless swarms of hostile alien creatures, uncover precious gear, and attempt to leave before you're left stranded in a never-ending space void. This game is currently in development, but for now, it's a bit of a mystery just when we'll be getting our hands on the title.
#45 Dynasty Warriors 9: Empires
Developer: Koei Tecmo Games
Publisher: Koei Tecmo Games
Platform: PC, X/S, PS4, PS5, NS
Release: February 15, 2022
Dynasty Warriors has a new game coming into the marketplace in Western markets. Dynasty Warriors 9: Empires doesn't change up the formula too much. If you played a Dynasty Warriors game in the past, you know what to expect here. With that said, the developers did make this game a bit smaller rather than giving players an open world. So you'll have smaller stages to battle within, but the reception has been a bit mixed so far. It's been available on the PC since December of 2021, but that's without the proper translation in-game text. That's coming alongside the release for console platforms in the western marketplace on February 15, 2022.
#44 Crisis Core Final Fantasy 7 Reunion
Developer: Square Enix
Publisher: Square Enix
Platforms: PC, NS, PS4, PS5, XBO, X/S
Release: December 13, 2022
Many of you have been enjoying the main story of Final Fantasy Story Remake in its new and upgraded form. But do you remember that there was a story that actually was told before that? This is the prequel tale of Crisis Core Final Fantasy 7 Reunion. This upgraded version of the PSP came will tell you the story of Zach Fair, and how his life and battles helped shape everything that would happen with Final Fantasy VII and its Remake.
Learn more about Zack, his connections with Cloud Strife and Sephiroth, and observe the updated battle system as you use his Soldier training to try and save the world!
#43 Grid legends
Developer: Codemasters
Publisher: EA
Platform: PC, PS4, PS5, XBO, X/S
Release: February 25, 2022
Grid is about to receive a fifth game in the franchise. Grid Legends is an upcoming racing game. You'll find over a hundred tracks to race through, different circuits featuring Brands Hatch, Indianapolis Motor Speedway, Suzuka International Racing Course, among others. Meanwhile, over a hundred different vehicles ranging from touring cars, semi-trailer trucks, drift cars, and even electric vehicles will be available for players to pick through. Players will also find that Grid Legends will have a story mode to go through rather than just racing through different matches.
#42 Lego Star Wars: The Skywalker Saga
Developer: Traveller's Tales
Publisher: Warner Bros. Interactive Entertainment
Platform: PC, NS, PS4, PS5, XBO, X/S
Release: 2022
Lego games are always a popular hit as they offer a parody of the source material suitable for all ages. We've seen Lego Star Wars games released in the past, but in 2022 we're getting Lego Star Wars: The Skywalker Saga. This game will put players through the entire Skywalker saga with all nine episodes. We know that players can jump between whatever episode they like, but each will carry different iconic moments from the game to play through. Combat was also tweaked since the last Lego Star Wars games were released. You can expect more combos with lightsabers, but you'll also have blasters and the use of Force.
#41 Babylon's Fall
Developer: PlatinumGames
Publisher: Square Enix
Platform: PC, PS4, PS5
Release: March 3, 2022
Babylon's Fall is an upcoming PlatinumGames title where you're taking control of a warrior. Players can join together and go through a massive tower to reach the top floor. It's a battle against swarms of enemies on each and every floor. Meanwhile, players are able to secure new gear and purchase weapons to further enhance their character for each new run. This looks to be very much like a PlatinumGames title. These are the folks behind games like the Bayonetta franchise. Overall, it's a very fast-paced hack and slash-style game.
#40 Isonzo
Developer: M2H, BlackMill Games
Publisher: MH2
Platform: PS4, X/S, XBO, PC, PS5
Release: 2022
M2H has put out a few historical FPS games into the marketplace. However, their next big release is Isonzo. This is a game set within World War I as you battle within the Italian Front. Developers strive to provide an authentic experience, so this means getting the scenery down correctly along with the different weapons, battlefields, war-torn buildings, and uniforms. We're sure if you played WWI Tannenberg and WWI Verdun, you have an idea of how the game will play. Both titles were also historical FPS experiences that featured the Western Front and Eastern Front. Unfortunately, we're still waiting on the official release date to come out regarding just when we'll get our hands on the Isonzo installment.
#39 Cult of the Lamb
Release date: August 11, 2022
Developer: Massive Monster
Publisher: Devolver Digital
Platforms: Nintendo Switch, PlayStation 4, Xbox One, PlayStation 5, Xbox Series X and Series S, macOS, Microsoft Windows
Easily one of the most unique games out there, Cult of the Lamb is about a lamb who is saved from being slaughtered (which we all can hopefully appreciate) and in return…has to repay the person who saved them by starting a cult.
…sure, that's not random at all.
The good news is that there are plenty of people to recruit into your cult. The bad news is that there are other cults that you'll have to wipe out and that means sending your followers to their doom at times. But if it gets you to the realm of an "exalted being", isn't that worth it?
#38 Elex II
Developer: Piranha Bytes
Publisher: THQ Nordic
Platform: X/S, XBO, PS4, PS5, PC
Release: March 1, 2022
Fans of the first Elex title will have a new game to pick up this year. Elex II will once again see players taking the role of Jax in this action RPG. Here, a new invasion is hitting the planet, and for humanity to stand a chance, you'll need to get all the different factions to join together. Of course, depending on your actions, you might have some companions leaving your group or even being killed. It's another open-world experience as well, so there's plenty of exploration as you battle for your planet's survival in this post-apocalyptic journey. You can also play through this game if you haven't picked up Elex, but it might be worth going back to get a bit more backstory to the characters and world.
#37 Valkyrie Elysium
Developer: Soleil
Publisher: Square Enix
Platforms: PlayStation 4, Microsoft Windows, PlayStation 5
Release date: November 11, 2022
Valkyrie Elysium is the latest RPG franchise that Square Enix is trying to bring back, and it's going big to make this one stand out in all the ways that matter as it continues the tales from the previous titles.
As the name makes it clear, you're going to play as a Valkyrie, one who is charged by Odin himself to try and stop the end of times via Ragnarok. The problem is that Ragnarok is coming, and the world itself is starting to crumble under its influence. Now you must literally battle for the future of all with your might weapons and abilities.
Including the ability to go and summon the spirits of dead warriors to help you in battle. Doesn't that sound fun?
#36 Cuphead: The Delicious Last Course DLC
Release date: June 30, 2022
Developer: Studio MDHR
Publisher: Studio MDHR
Platforms: Nintendo Switch, PlayStation 4, Xbox One, Microsoft Windows
Ah, Cuphead. The game that embodies both the old-school look of cartoons, while embracing the "this is the hardest thing I've ever played" difficultly that has drawn in so many people over the years. The game has had a lauded main campaign and game, and praised DLC. But now, it's time for the final one.
Cuphead: The Delicious Last Course DLC will feature you going to the last set of islands within Cuphead's world (that we know of…) and taking on one last set of challenges and bosses. You can once again play as Cuphead or Mughead, as well as the new Miss Chalice!
So don't miss out on the ending to one of the most beloved games of recent times!
#35 Weird West
Developer: WolfEye Studios
Publisher: Devolver Digital
Platforms: PC, PS4, XBO
Release: March 31, 2022
Weird West is an upcoming title set in the old wild west. Players are taking the role of a hero living through the harsh land. However, during your journey, you'll find that mythical creatures thrive alongside the lawmen and gunslingers. This is a dark fantasy reimagining of the classic western frontier storyline. You'll meet different characters and move through the story making decisions that will adapt the narrative. We know that there are five bounty hunters; meanwhile, your actions will have a lasting effect. There's permadeath here, so you might find some companions will die. This means you'll have to think carefully about your actions before going into an are guns blazing.
#34 Daymare: 1994 Sandcastle
Developer: Invader Studios
Publisher: Leonardo Interactive
Platform: PC, X/S, PS4, PS5, XBO
Release: 2022
While Daymare: 1998 was meant to be a fan remake of Resident Evil 2, the developers eventually came to deliver their own standalone survival horror experience. Developers even managed to get a few previous Resident Evil franchise developers to help out with the project after a successful Kickstarter campaign. Now a prequel title is coming out this year called Daymare: 1994 Sandcastle. This game puts players into special agent Dalila Reyes, a former government spy who now works for HA.D.E.S, otherwise known as the Hexacore Advanced Division for Extraction and Search. Players will get more environmental puzzles, terrifying enemies to battle against, and a new revamped interface.
#33 Two Point Campus
Developer: Two Point Studios
Publisher: Sega
Platforms: NS, X/S, PS4, PS5, XBO, PC
Release: 2022
The Two Point Hospital games are always fun, lighthearted experiences. This year we're getting Two Point Campus, where the goal is for players to build up the university of their dreams. You'll build up everything from the decor and fauna outside of the buildings to the innards of each structure. There are housing to take care of, professors to hire, and student needs to be mindful of. Although, the campus itself might be a bit more unique to what you'd find today. Players will build up campuses made specifically for certain professions. For example, you might craft a school aimed for knights to a location where chefs can learn how to create the perfect giant pizza. If you ever played a Two Point game before, like the modern Two Point Hospital, you know exactly what you're in for. However, right now, all we know is that the developers are pushing to get Two Point Campus out into the marketplace at some point this year.
#32 Assassin's Creed Valhalla – Dawn of Ragnarok DLC
Developer: Ubisoft
Publisher: Ubisoft
Platform: PC, X/S, PS5, PS4, XBO
Release: March 10, 2022
Are you ready for some DLC for the Valhalla AC game that'll truly blow your mind? Because Dawn of Ragnarok is going to give you a power-up of godly proportions.
Because in this DLC, you'll play as Odin himself through Eivor, and journey through the Norse 9 realms in order to save your son Balder, take down the frost giants and the fire demons, and bring peace to the realms before Ragnarok is unleashed upon all of it!
Those that know about Norse mythology know just how grand the nine realms can be, and you'll get to see them and many of their denizens, both for good and evil. Will you be able to stop Ragnarok?
#31 Stray
Developer: BlueTwelve Studio
Publisher: Annapurna Interactive
Platform: PC, PS4, PS5
Release: 2022
Stray is an interesting adventure game coming out. We're tossed into the distant future where androids rule in this title. Here, we're stepping into the role of a stray cat that is trying to make its way back home. Using its cunning, you'll have to navigate through the cyberpunk streets and complete a series of environmental puzzles. However, you won't be completely on your own. Tagging alongside the cat is a drone that will help translate androids and can be used to further free up different obstacles in your pathway.
#30 Sniper Elite 5
Developer: Rebellion
Publisher: Rebellion
Platform: PC, PS4, PS5, XBO, X/S
Release: 2022
You're likely already aware of the Sniper Elite franchise, as it's been around for quite a long time, and a new installment is coming this year. With the new franchise chapter, Sniper Elite 5 will follow the gameplay mechanics and settings that you're used to with the past installments. Here you're still battling against Nazis with more focus on taking them out through a high-powered rifle. It's a very tactical-focused game with a campaign to throw you in different environment locations. These games have always been a solid hit with fans, and expectations are set high for the new game after Sniper Elite 4 launched back in 2017.
#29 Soul Hackers 2
Developer: Atlus
Publisher: Atlus, Sega
Platform: PS4, XBO, PC, X/S, PS5
Release: August 26, 2022
On the surface, the nation of Japan seems perfectly fine, and is perfectly fine with consuming their electronic entertainment that is blocking them from seeing the truth. A secret war is brewing, and someone needs to stop it.
That someone would be Aion, a digital program that realizes that the end of the world is near, so she creates a set of warriors to fight for both her and humanity and sends them out to fight the demons that are coming.
You won't just be fighting in this take on Japan, but investigating in to learn more about what is coming, and whether it can be stopped.
#28 Persona 4 Arena Ultimax
Developer: Arc System Works, P-Studio
Publisher: Atlus USA
Platform: Arcade, PS3, 360, PC, NS, PS4
Release: March 17, 2022 PC, NS, PS4
Persona 4 Arena Ultimax is not a new game. This title launched back in 2013 initially. However, it's finally making its way onto the PC, Nintendo Switch, and the PlayStation 4 this year. If you've played through the Persona 4 release, you'll find that this fighting game acts as a spin-off to the Persona series. This particular game will take place immediately after the events of Persona 4 Arena and a few months after Persona 4. The narrative is centered around a supernatural fog that has flooded the town of Inaba. Ultimately, this caused our party of heroes to investigate the strange occurrence. Again, the game has been around since the PlayStation 3 and Xbox 360 console generation. But, if you're either looking to go through the Persona 4 franchise for the first time or replay this particular spin-off release, then it looks like you'll have the chance to enjoy this fighting game you'll get to this March.
#27 Warhammer 40,000: Shootas, Blood & Teef
Developer: Rogueside
Publisher: Rogueside
Platform: NS, X/S, PS4, PS5, XBO, PC
Release: 2022
The Warhammer 40,000 franchise doesn't have a shortage of games released into the marketplace. Warhammer 40,000: Shootas, Blood & Teef, a new upcoming title, might appeal to run & gun fans. This is a 2D platformer, where you're taking the role of an Ork. You're battling it out through the hive city, where you're seeking revenge through carnage and destruction. You'll blast your way against swarms of enemies as you avenge your warlord. Along the way, you might become the new warboss of a WAAGH! But only the strongest will survive the onslaught of attacks. Use your heavy arsenal of weapons against those that dare stand in the way.
#26 Boundary
Developer: Surgical Scalpels
Publisher: Skystone Games, Huya
Platform: PS4, XBO, PC
Release: 2022
Boundary is an FPS title that's set in the future. In this competitive multiplayer FPS, you're an astronaut armed to the teeth. Based around different space stations, you're battling against each other's factions. Much like other FPS titles out there, you can customize your character's loadout with different weapons to match your playstyle. Because the game was set, you'll find that players can get some unique angles to fire against your target. Right now, the game is only slated to launch this year.
#25 Dragon Ball: The Breakers
Developer: Dimps
Publisher: Bandai Namco
Platform: PC, PS4, NS, X/S, XBO
Release: 2022
Dragon Ball: The Breakers is an upcoming multiplayer game that pins a group of survivors having to escape an area that an enemy is patrolling. It's quite a bit like Dead by Daylight, in a sense. A single player controls the enemy, in this case, they'll take control of iconic Dragon Ball villains like Cell. Meanwhile, survivor players have to complete a series of tasks to escape the area. We're sure that you'll already be familiar with the gameplay concept. This time we're just adding in the theme based around Dragon Ball Z IP. Of course, now we're wondering just how many characters will end up getting added into the mix after launch. If you're a fan of the IP, this is likely a great party game to play with some friends online.
#24 Destiny 2: The Witch Queen
Developer: Bungie
Publisher: Bungie
Platform: PC, PS4, PS5, XBO, X/S
Release: February 22, 2022
Destiny 2 fans are getting the sixth expansion into the marketplace this year. Initially, Destiny 2: The Witch Queen was set to launch into the marketplace in 2021. However, the game was pushed back due to the pandemic. This expansion will be centered around Savathûn, the sister of Oryx, the antagonist from Destiny's The Taken King expansion. Players can expect a new narrative campaign alongside new PvP maps, gear, weapons, and even a raid with the expansion. We're sure that quite a few fans anticipate this release. However, it might become bittersweet as we know Sony will soon own Bungie. That could mean Destiny will end up a PlayStation exclusive going forward.
#23 Marvel's Midnight Suns
Developer: Firaxis Games
Publisher: 2K Games
Platform: PS4, NS, X/S, PC, PS5, XBO
Release: 2022
Marvel's Midnight Suns is an upcoming tactical RPG where the game is based around an older 1990s comic book series. Overall, the game focuses on Hydra awakening Lilith, the mother of all demons. It's an uphill battle to stop this demonic beast from destroying all humanity. Fortunately, one hero could potentially save the day, and that's The Hunter. An offspring of Lilith, players, will lead a group of Marvel's toughest heroes as they attempt to kill off Lilith. However, at the moment, we don't have a specific date attached to the project just yet.
#22 MultiVersus
Developer: Player First Games
Publisher: Warner Bros. Interactive Entertainment
Platforms: PC, PS4, PS5, XBO, X/S
Release: 2022
We have a few platform fighters that have a strong following. However, we'll soon be able to add MultiVersus into the mix. This is a new upcoming free-to-play platform fighter that mixes together different IPs. You'll find franchises ranging from Adventure Time, DC Comics, Game of Thrones, Looney Tunes, Scooby-Doo, Steven Universe, along with Tom & Jerry, duking it out. The gameplay should be familiar to the likes of Brawlhalla and Super Smash Bros. Essentially, players are trying to knock other players out of the level boundaries. You'll find that the levels will be themed around these iconic IPs, with there likely to be item drops also inspired by their different franchises. We don't have a release date attached to the game just yet, but it's expected to launch within this year.
#21 Tunic
Developer: Andrew Shouldice
Publisher: Finji
Platform: X/S, PC, XBO, PS4, PS5
Release: March 16, 2022
We've been waiting on Tunic for a good little while now. It's easy to spot the inspiration that went into this game. The developer behind the project, Andrew Shouldice, is developing a game for fans of the classic action-adventure franchise, The Legend of Zelda. In Tunic, players are taking the role of a fox that wakes up on a mysterious beach. Armed with a sword, players are tasked with exploring the land, finding different treasure, powerful items, and battling against the colossus creatures that roam the area. As you progress through the game, secrets of the island will be unveiled. Visually the game is just like the classic installments of The Legend of Zelda. Players are getting an isometric gameplay experience, and best yet, the game is slated for a release this March. So you might not have to wait very long to get a chance to try Tunic out for yourself.
#20 Aftermath
Developer: One-O-One Games
Publisher: Meta Publishing
Platform: PC, PS4, PS5
Release: NA
Aftermath is an upcoming science-fiction game where you're taking the role of a female astronaut named Charlie. Upon reentry to the planet, Charlie uncovers the world has become a shell of its former self. Humanity has been hunted down as an alien species has taken control. You'll wander the streets studying these new apex predators and attempt to survive the new norm. Players will unfold the mystery of what happened, but more importantly, she's on a hunt of her own. Outside of trying to survive, Charlie seeks to find the only thing that matters, her daughter Sammy.
#19 Crimson Desert
Developer: Pearl Abyss
Publisher: Pearl Abyss
Platform: PC, PS4, PS5, XBO, X/S
Release: NA
Crimson Desert is coming from Pearl Abyss. If you're not familiar with the developers by name, these are the folks who brought out Black Desert. In fact, this MMORPG was meant to connect with Black Desert, but eventually, the studio opted to make this game another standalone experience. Still, we can likely expect the same fast-paced hack and slash gameplay mechanics with this game when it does release. From what we know so far about Crimson Desert, players are taking the role of a mercenary trying to survive in a harsh world. There are quests to take on, money to be made, and loot to acquire. Although, it's not a world to easily get through. You'll find different terrains, each with its own hostile creatures roaming around.
#18 Shadow Warrior 3
Developer: Flying Wild Hog
Publisher: Devolver Digital
Platforms: PC, PS4, XBO
Release: 2022
The Shadow Warrior has been a wacky FPS experience where players take the role of Lo Wang. Player's will use a wide range of weaponry from melee katanas to firearms. The Shadow Warrior gameplay is an over-the-top fast-paced, action-packed experience. This time around, Lo Wang is partnering up with Orochi Zilla as an ancient dragon was accidentally awakened, leaving humanity in need of a hero. If you're a fan of past games, you will find that developers, Flying Wild Hog, have brought in new traversal mechanics. You'll get wall runs, double jumps, and air dash, along with a grapple hook system to get Lo Wang from one area of the map. While the third installment is coming, this is a franchise that's best to go back and play if you're new to the series. There were plenty of references from the first game within Shadow Warrior 2, which might also be a similar case for the upcoming third installment.
#17 WWE 2K22
Developer: Visual Concepts
Publisher: 2K Sports
Platforms: PC, PS4, XBO, PS5, X/S
Release: March 11, 2022
WWE 2K20 was not a pretty game. There wasn't much-saving grace from that installment, and it played a major role in the series future. We saw the successor, WWE 2K21, canceled while the studio went back to the drawing board. It was all hands on deck, saving the IP and delivering a game that fans would enjoy. Now, fingers crossed, WWE 2K22 will be that big turnaround for the IP. The overall game should feel familiar with game modes like MyGM and MyRISE making a return. There's also the 2K Showcase, centered around Rey Mysterio. However, the focus here for fans is that the game is not riddled with bugs and technical issues. The studio had a long time to build this game up after WWE 2K21 was canceled, so there's hope we're getting a solid installment. Not to mention that with the current state of WWE's roster, it will be interesting to see who is officially on the game roster when the title launches.
#16 The King of Fighters XV
Developer: SNK
Publisher: SNK, Koch Media
Platforms: PC, PS4, PS5, X/S
Release: February 17, 2022
If you're a fan of fighting games, especially through the 1990s and early 2000's you've likely played The King of Fighters. It was a hit arcade fighting game franchise with a rather lengthy history of releases. But, the IP has been a bit dormant after 2010. It wasn't until 2016 that The King of Fighters XIV finally launched, and now this year, we're getting the next thrilling release. The King of Fighters XV will continue on the narrative from the previous title. However, the real focus here is the actual 3-on-3 team battles as players will receive a new fast-paced fight experience. We know that there are forty different playable characters, and developers have already planned out additional fighters to enter the marketplace through DLC.
#15 Sifu
Developer: Sloclap
Publisher: Sloclap
Platform: PC, PS4, PS5
Release: February 8, 2022
Sifu is a brawler who follows a young martial artist that discovers his entire family has been murdered. Seeking revenge, players will take this young man and attempt to track down and take out each assassin responsible. Fortunately, players will find that the protagonist will also have a special medallion that will revive the character after each death. However, there is one slight catch as the medallion will also age the protagonist several years. However, after reaching old age, the young man's medallion will break, giving him his last chance in hunting down each assassin.
#14 A Plague Tale: Requiem
Developer: Asobo Studio
Publisher: Focus Home Interactive
Platform: PC, NS, PS5, X/S
Release: 2022
A Plague Tale: Innocence delivered a narrative-driven adventure game with stealth elements. Set in medieval times, players took the role of a young girl named Amicia, who looked after her younger brother named Hugo. Early on into the game, we find that Hugo has a strange blood curse that essentially controls the black plague. Seeking to use this power, the French Inquisition troops chart off to find Hugo by any means necessary. It's an emotional storyline, and it ultimately ends with the siblings once again trying to find a peaceful new homestead. However, with A Plague Tale: Requiem, we're getting a new storyline where the duo seeks out a mysterious island that may hold the key to curing Hugo.
#13 Midnight Fight Express
Release date: June 9, 2022
Developer: Jacob Dzwinel
Platforms: Nintendo Switch, PlayStation 4, Xbox One, Microsoft Windows, Xbox Series X and Series S
Publishers: Humble Games, Humble Bundle
You are the mysterious person known as "Babyface", you were a criminal, but got out of the life. But nothing ever stays buried now does it? A mysterious AI drone has come and recruited you for a mission, one that is pure suicide…but you'll do it anyway.
You're going to have to fight across an entire city in one night in order to stop a criminal takeover. No problem, right?
But don't worry, you got the moves and abilities to take them all down. Wield your martial arts mastery and then use melee weapons to help seal the deal. With 41 levels waiting for you, the only question is…how easy are you going to make it look?
#12 Evil West
Developer: Flying Wild Hog
Publisher: Focus Entertainment
Platform: PC, PS4, PS5, XBO, X/S
Release: 2022
Set in the Old West, there are far more sinister enemies to face in Evil West than the typical bandit gunslinger. In this game, a vampire legion has burst into our realm, and it's left humanity fighting for their life after these ghouls and bloodthirsty demonic beasts swarm the land. Players are stepping into the boots of an agent who works for a special organization that deals with these unnatural paranormal cases. You're the last stand essentially to rid this world from the vampire swarm. Using different high-tech weaponry, you'll duke it out with these critters as you purge America free from these little devils.
#11 The Lord of the Rings: Gollum
Developer: Daedalic Entertainment
Publisher: Daedalic Entertainment
Platform: PC, NS, PS4, PS5, XBO, X/S
Release: 2022
The Lord of the Rings is getting a significant resurgence this year. We have a brand new premium television series coming out based within the IP. However, alongside it will be the launch of The Lord of the Rings: Gollum. This game will take place well before the events of The Hobbit, where you're taking the role of Gollum. Unfortunately, we're still a bit light in terms of information about the game. Still, we know that this is a harsh world for Gollum to live within, and you'll need to use your wit and stick to the shadows as you attempt to avoid the detection of hostile orcs within the world.
#10 Sonic Frontiers
Developer: Sonic Team
Publisher: Sega
Platform: PC, PS4, PS5, XBO, X/S, NS
Release: November 8, 2022
Sonic Origins is the next major Sonic the Hedgehog game coming out, and it will be a bit different. We've only seen one trailer for this game so far, but it looks like we're getting an open-world gameplay experience. Sonic will be exploring this world and its different terrains while battling against the slew of enemies that show up. However, just what all the game will entail remains a mystery at this point. Quite a few fans have compared this game with The Legend of Zelda: Breath of the Wild, but for now, we're left waiting on the developers to bring out more marketing materials.
#9 Gotham Knights
Developer: WB Games Montreal
Publisher: Warner Bros. Interactive Entertainment
Platform: PC, PS4, PS5, X/S, XBO
Release: 2022
While we enjoy a good Batman game, Gotham Knights won't have you stepping into the role of the Dark Knight. Instead, this game has players going through a narrative where Bruce Wayne is killed off. A message gets sent off to his closest allies, Batgirl, Robin, Red Hood, and Nightwing, asking them to keep Gotham City safe. With the Bat no longer in the picture, Gotham is up for grabs as criminal scum heads into the area to claim their piece of the land. Meanwhile, Gotham Knights has players taking each character's role as they battle off some of Batman's biggest enemies. However, a new criminal organization force has made its way into Gotham. The Court of Owls is getting their first big video game debut after their appearance in Batman The New 52 comic book series run.
#8 Tiny Tina's Wonderlands
Developer: Gearbox Software
Publisher: 2K Games
Platforms: PC, PS4, PS5, XBO, X/S
Release: March 25, 2022
Borderlands fans are getting a spin-off game in 2022 with Tiny Tina's Wonderlands. With that said, you don't have to play the past Borderlands games to enjoy this title. Players here are going through a fantasy title where you'll follow Tiny Tina through a new D&D style experience. Here you'll go on a high fantasy adventure full of mythical creatures to battle. But this time, you'll have more spellcasting and melee focus combat. This is still a gameplay experience that will be aimed at multiplayer focus. There might not be much in terms of guns here, but we can still expect a ton of weapon loot to acquire throughout the campaign.
#7 Stranger of Paradise: Final Fantasy Origin
Developer: Koei Tecmo Games, Team Ninja
Publisher: Square Enix
Platforms: PC, PS4, PS5, XBO, X/S
Release: March 18, 2022
Final Fantasy has been around for ages at this point. The video game franchise has continued to thrive over the years. However, Stranger of Paradise: Final Fantasy Origin takes players back to the beginning. Overall, the game is a different take on the first game with inspirations for certain plot points. We'll get more insight into the Warriors of Light while players are taking the role of a man named Jack Garland. You'll find Jack is fueled with the need to destroy Chaos, which became quite a meme when the initial trailer came out for this game. Regardless, it looks like we'll still get an action RPG experience here like the Final Fantasy VII Remake. Although, how this game will hold up against other iconic titles remains a mystery. We'll be getting our hands on this game within March of this year. Fortunately, it's not a game that will make you go back to replace the first Final Fantasy installment. But again, this is not a remake of the first title either.
#6 The Callisto Protocol
Developer: Striking Distance Studios
Publisher: Krafton
Platform: PC, X/S, PS5, XBO, PS4
Release: December 2, 2022
There are a ton of comparisons being drawn up between The Callisto Protocol and Dead Space. In fact, the person responsible for Dead Space, Glen Schofield, is bringing out The Callisto Protocol. This upcoming title is set within in the distant future. Players are taking the role of a prisoner en route to Black Iron, a facility located on Jupiter's moon Callisto. However, an alien parasite has burst into the transport ship before landing, which might give our protagonist a second chance at freedom. At the moment, we're still waiting on some gameplay footage to come out to see just how closely the game will resemble Glen's past mega-hit survival horror experience.
#5 Gran Turismo 7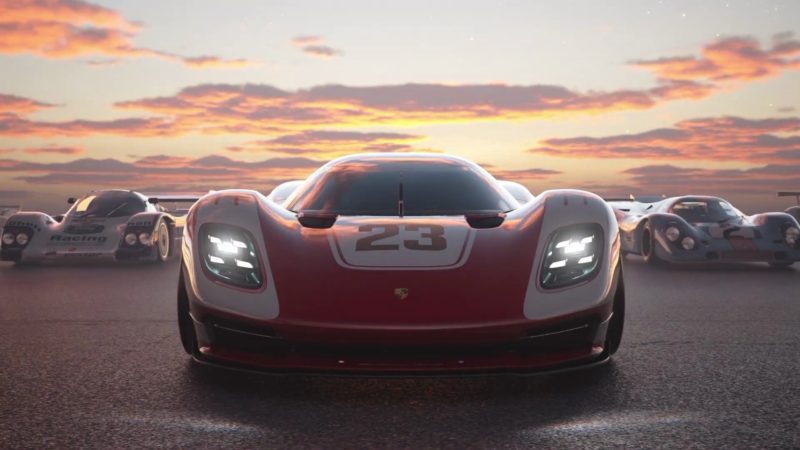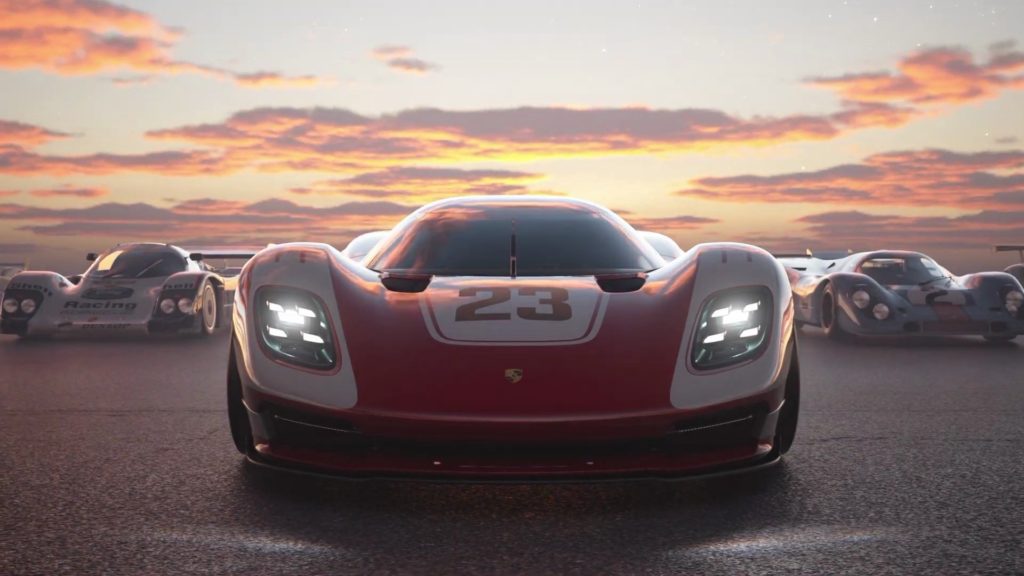 Developer: Polyphony Digital
Publisher: Sony Interactive Entertainment
Platform: PS4, PS5
Release: March 4, 2022
Gran Turismo is one of the staple video game franchises for Sony. This is an iconic sim racer where players are given a large variety of vehicles to race around in. Different classes, tracks, and new mechanics are added into the mix as the series progresses. We're finally receiving Gran Turismo 7 this year. You can expect a few notable features and game modes to make a return, whether it's the GT Mode, dynamic time, weather effects, championships, or the various iconic tracks. Meanwhile, we know that several hundred different vehicles throughout history are represented.
#4 Dying Light 2 Stay Human
Developer: Techland
Publisher: Techland
Platforms: PC, NS, PS4, PS5, XBO, X/S
Release: February 4, 2022
Dying Light has a sequel available in the marketplace. Dying Light 2 Stay Human takes place well after the events from the first game. We're placed into the role of a new protagonist trying to survive within one of the last few safe havens in the world. We're still striving to survive the world in this game as it was quickly flooded with the undead. Meanwhile, players are given a far bigger map to explore freely. Likewise, located throughout the map are different factions that you'll interact with. Depending on your actions, the factions could actually close off parts of the city from you to explore. Meanwhile, the gameplay has been more refined than the first installment. We're still getting quite a bit of action-packed gameplay with a keen focus on parkour. The world is essentially a giant playground for you to traverse and battle within.
#3 Horizon Forbidden West
Developer: Guerrilla Games
Publisher: Sony Interactive Entertainment
Platform: PS4, PS5
Release: February 18, 2022
Horizon Zero Dawn was a huge hit that was set in the distant future long after mankind had fallen, leaving humanity to live among themselves in small tribal groups. The narrative mainly revolved around Aloy, who was banished from her tribe as a baby, and as a result, she sets out on a quest to figure out where she belongs in this world that giant mechanical beasts dominate. Now we have a new video game installment called Horizon Forbidden West. Aloy has a new challenging quest to take on. After a plague has taken over the world, dooming all living things, players will have to venture to the west coast in hopes of finding the source of this plague and saving humanity from destruction. With that said, Aloy will find new mechanical beasts and other hostile tribes that have taken control of these robotic creatures while also claiming territories she will need to enter to reach the destination.
#2 God of War Ragnarok
Developer: Santa Monica Studio
Publisher: Sony Interactive Entertainment
Platform: PS4, PS5
Release: 2022
The 2018 release of God of War was huge. The video game brought Kratos back into action. Overall, the game followed Kartos as he restarted his life with a new family. However, early into the game, the Norse mythological gods realize who Kratos is, and now he's forced back into a bloodshed battle. We don't want to get too deep into the last game as the title did just launch this year for the PC platform. Fortunately, we're getting the follow-up installment on the PlayStation 4. This is a major relief since finding a PlayStation 5 console in the wild is still incredibly tough. With that said, without spoiling too much of the 2018 release, God of War Ragnarok follows Kratos and his son as Ragnarok begins. We can expect more beasts and gods to deal with. Interestingly enough, this will likely close out the Norse mythology chapter as the developers are not looking to see a trilogy release to reach Ragnarok. Where this story will leave us and the future of God of War remains to be seen.
#1 Elden Ring
Developer: FromSoftware
Publisher: Bandai Namco Entertainment
Platform: PC, PS4, PS5, XBO, X/S
Release: February 25, 2022
Elden Ring was on quite a few fans' anticipated 2022 release lists. We're sure you're already well informed about the game. It's the next thrilling action RPG release from the folks at FromSoftware. If you're not familiar with the studio name, they brought out the Souls franchise, and their next game is another challenging combat experience. With the help of author George R.R. Martin, Elden Ring offers players another bleak, dark fantasy world to go through. We're getting a large open-world map, loot to gather, and plenty of boss battles to get through this time. Because of the open-world map, players here will have more freedom in how they progress through the game. You might even get a few replays out of Elden Ring, as the title will have multiple endings to unlock.