Looking to increase your library of Xbox One video game titles? There are a number of great titles already slated to launch within the upcoming year. We've listed down some of our most anticipated video games releasing on the platform within 2020. Check out our picks below and continue to check back for any future updates and additions.
Click Here For The Best Upcoming Xbox One Video Games Of 2021
---
#20 Assassin's Creed Valhalla
Developer: Ubisoft
Publisher: Ubisoft
Platforms: PC, PS4, XBO, XSX, PS5,
Release: 2020
Co-op: N/A
Competitive Multiplayer: N/A
There is a big fan base for the Assassin's Creed franchise. Over the years the games continued to bring out new eras to enjoy, characters to take the role of, and an interesting take on some historical events. Unfortunately, the game franchise was put on ice for a year after the release of Assassin's Creed Odyssey. Now that we're through 2019 and into 2020, we can expect to dive back into another Assassin's Creed epic. At some point later this year we should be getting a copy of Assassin's Creed Valhalla.
This time around, players will take the role of a Viking leader on expansion. As you move into Europe there is be the biggest possible force to battle against yet. We're still waiting for more information to come out but it looks like this game will involve Norse mythology and plenty of exploration, much like Assassin's Creed Odyssey. There's also a new settlement feature in which players can build up a base and make various upgrades that will play a role in the gameplay aspect.
One of the features so far that we know will be tweaked is the leveling system. If you recall in Assassin's Creed Odyssey, there was a level recommendation to progress making it difficult to complete missions. This resulted in players having to complete side quests to gain XP. That will no longer be the case as the developers will allow you to progress through the campaign fully if you rather not complete any side content.
#19 Call of Duty: Black Ops Cold War
Developer: Treyarch, Raven Software
Publisher: Activision
Platforms: PC, PS4, PS5, XBO, XSX
Release: November 13, 2020
Co-op: TBA
Competitive Multiplayer: Online
The Call of Duty franchise is massive and it's a series that has an annual release. As a result, we knew going into 2020 we would have a new Call of Duty game but fans were forced to wait and see just what this next game would be about or even what franchise it was going to attach itself. Using the hit battle royale Call of Duty: Warzone title, Activision had placed several clues and objectives for players to solve within the game in order for Call of Duty 2020 to be unveiled. At the end of this cat and mouse chase, players were given the reveal of Call of Duty: Black Ops Cold War. After the last Black Ops installment which scrapped the single-player campaign narrative, Treyarch and Raven Software have implemented a campaign storyline that will be considered a direct sequel to Call of Duty: Black Ops.
This video game installment will follow CIA officer Russell Adler as he's tasked with tracking down a soviet spy only known as Perseus. Set in the Cold War, players will be taken to different parts of the world with nations on the edge of a nuclear war. Likewise, we're going to see weapons used during the time period of the early 1980s and since this is a sequel to Black Ops, we're also going to see some familiar faces such as Frank Woods. Right now we're waiting on more information to come out regarding the multiplayer component of Call of Duty: Black Ops Cold War, but we do expect some kind of evolution with Call of Duty: Warzone. There have been statements in the past that confirmed Call of Duty: Warzone would evolve with each new Call of Duty video game title and we're sure that there is some kind of a play towards Call of Duty: Black Ops Cold War in place. We're just not sure if that will mean a new map, weapons, or game modes.
#18 Call of Duty: Warzone
Developer: Infinity Ward, Raven Software
Publisher: Activision
Platforms: PC, PS4, XBO
Release: March 10, 2020
Co-op: Online
Competitive Multiplayer: Online
Call of Duty has been an iconic FPS for years. Players that enjoy this franchise tend to pick up copies with the purpose of jumping online and enjoying some competitive gameplay. In fact, this reason alone was enough to warrant Call of Duty: Black Ops 4 to drop a campaign altogether. While some fans may not be interested in jumping from installment to installment in order to keep up with finding active matches, one particular installment may be around a bit longer than the others and that's Call of Duty: Warzone.
This video game started out as a battle royale game mode for Call of Duty: Modern Warfare, but the development team opted to make it free for everyone. Players can enjoy this game on current-generation platforms, outside of Nintendo Switch, completely for free. There is a small catch for Xbox One users and that's the fact you'll still need an Xbox Live Gold subscription.
Overall, this is very much a traditional battle royale game mode in which players are either paired up in squads or solos. From there, you drop down into a massive map with the hopes of being the last man or team standing. During the game, you'll have to scavenge for guns, ammo, and other resources that may help you reach further into the match against opposing players.
#17 Crash Bandicoot 4: It's About Time
Developer: Toys for Bob
Publisher: Activision
Platforms: PS4, XBO
Release: October 2, 2020
Co-op: TBA
Competitive Multiplayer: TBA
It's been a long time since we had a mainline installment release for the Crash Bandicoot franchise but now later this year we will receive Crash Bandicoot 4: It's About Time. This title follows after the events of Crash Bandicoot 3: Warped where Dr. Cortex, N. Tropy, and Uka Uka, have found a way out from their imprisonment at the end of time and space. Now with all these villains that have emerged out from the imprisonment Crash Bandicoot and Coco are forced to stop these characters and restore order all over again. Just like with the past installments, this is a platform title but you can expect larger levels and bigger boss fights. Likewise, we're also going to get a chance to play other characters in the game such as Dr. Cortex which should give an inside look at their personal view of the world.
#16 Remothered: Broken Porcelain
Developer: Stormind Games
Publisher: Darril Arts, Modus Games
Platforms: PC, PS4, XBO, NS
Release: 2020
Co-op: N/A
Competitive Multiplayer: N/A
Another creepy installment to the Remothered franchise is making its way into the market next year. Remothered: Broken Porcelain was given a small little tease during Gamescom where we got the first bits of information such as the game looking to take place in a somewhat period piece.
Just like the previous installment, Remothered: Tormented Fathers, Remothered: Broken Porcelain is a survival horror video game so you can expect an emphasis on lore, puzzles and making use of stealth tactics as you progress through the narrative. Furthermore, this game is set to take place in a location called Ashmann Inn where stalkers and hunters trapped in another time roam the homestead.
#15 Dragon Ball Z: Kakarot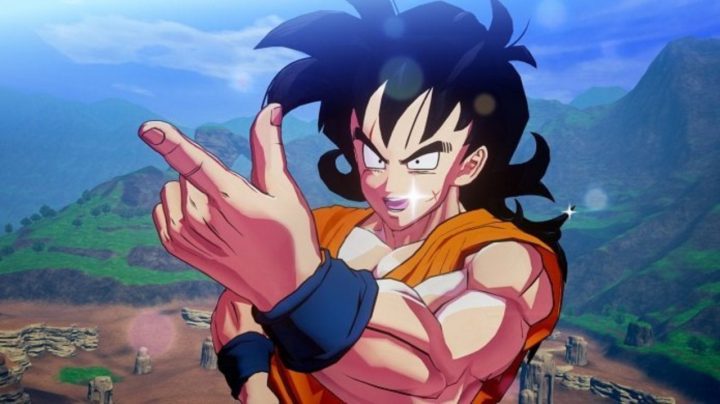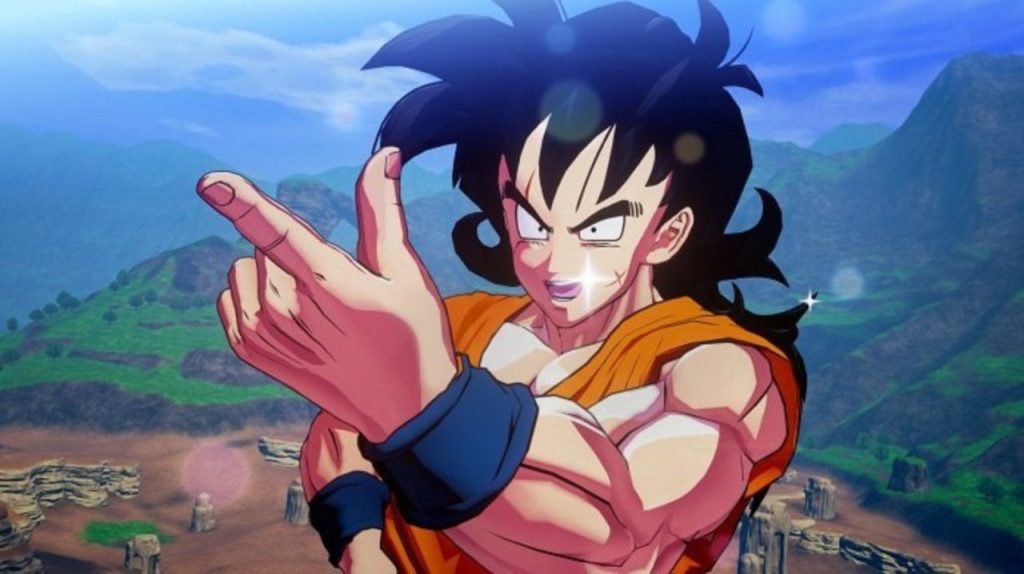 Developer: CyberConnect2
Publisher: Bandai Namco Entertainment
Platforms: PC, PS4, XBO
Release: January 17, 2020
Co-op: N/A
Competitive Multiplayer: N/A
There is a slew of Dragon Ball Z video game titles. Likewise, new installments of the fighting genre are constantly finding its way out into the market. However, there is a title looking to break out from the traditional fighting genre and that's Dragon Ball Z: Kakarot. A game that is currently being developed by CyberConnect 2.
Within Dragon Ball Z: Kakarot, players will take on the role of Goku and go through the anime series storyline. Yes, we know, that is typically the case for most Dragon Ball Z titles, but the developers are bringing out a more traditional third-person RPG experience. Players will be able to freely explore the in-game world and complete side quests.
However, that doesn't mean this game is void of any fighting. When combat erupts then you'll find that the camera will switch back to the traditional over-the-shoulder fighting game. Speaking of the story, while the game will mainly follow the narrative of the anime series, you will find that there will be some new storylines that will likely open up through side quests. Just what all the side quests will consist of remains a mystery at the moment.
#14 Phantasy Star Online 2
Developer: Sega
Publisher: Sega
Platforms: PC, PSV, PS4, NS, XBO
Release: 2020 (XBO, PC)
Co-op: Online
Competitive Multiplayer: N/A
The Phantasy Star Online sequel has been around since 2012 but it's only been available within Japan. This MMORPG got its big blowup in 2000 when it first released from Sega now fans who have been waiting to get their hands on the sequel will be able to enjoy it in North America starting next year.
It seems that the same style of gameplay is intact, players will still be able to interact with other players online as they go through a variety of quests. Overall, the game follows a colony fleet as they travel through space in search of planets that may be habitable. Players take on the role of a new recruit that may find themselves in a tough decision regarding the fate of the universe.
#13 Microsoft Flight Simulator
Developer: Microsoft, Asobo Studio
Publisher: Xbox Game Studio
Platforms: XBO, PC
Release: 2020
Co-op: N/A
Competitive Multiplayer: N/A
Microsoft has delivered its Flight Simulator franchise since 1982. That's decades wroth of video game titles released and while the series has been a bit dormant, Microsoft opted to unveil a new installment coming in 2020 during their E3 2019 press conference. If you already know about the franchise then you can expect more of the same with this new installment but with a visual overhaul.
For those of you who may not be familiar with the Microsoft Flight Simulator series, this is a simulation video game where players take control of an aircraft. It's a highly detailed simulator where players will fly to select destinations all while going about the variety of controls for each aircraft.
Apparently, with this installment, there is the ability to fly anywhere in the world as data will be used from Bing Maps to generate the various pathways along with environmental aspects like trees and wildlife. Currently, the game is slated to release for both PC and Xbox One sometime in 2020.
#12 Marvel's Avengers
Developer: Crystal Dynamics, Eidos Montreal
Publisher: Square Enix
Platforms: Stadia, PC, PS4, XBO
Release: May 15, 2020
Co-op: Online Only 4 Players
Competitive Multiplayer: N/A
The Marvel cinematic universe is quite popular now and we're also coming off from the incredibly well-reviewed video game release, Marvel's Spider-Man. However, it looks like a new potential hit is in the works over at Crystal Dynamics with Eidos Montreal. The video game is Marvel's Avengers, which has been a secret project for Crystal Dynamics but after E3 2019, we got the first glimpse of the game and what it will be about. Players will be controlling Earth's mightiest heroes when humanity is caught in extreme peril.
The game follows after the events of A-Day, a moment in history where the Avengers unveil the new hi-tech headquarters in San Francisco. Things go awry causing a catastrophic accident that resulted mass panic and death. As a result, the Avengers disbanded and heroes, in general, were outlawed, but five years later, it appears that Earth's only hope may come from the team putting aside differences and working together once again.
Gameplay can be enjoyed either as a single-player experience or with up four people through cooperative game missions. Players will also get to experience a variety of gameplay mechanics with the various heroes available to take control as. Likewise, there is said to be a skill tree where gamers can further tweak characters and add abilities along the way.
#11 Twin Mirror
Developer: Dontnod Entertainment
Publisher: Bandai Namco Entertainment
Platforms: PC, PS4, XBO
Release: 2020
Co-op: N/A
Competitive Multiplayer: N/A
Dontnod Entertainment has a new episodic adventure title for players to enjoy. The development studio may be best known for their Life is Strange series but the next episodic journey coming in 2020 that's not attached to the Life is Strange franchise is Twin Mirror. This is an upcoming psychological thriller which follows a protagonist named Sam who returns back to his old hometown to attend a funeral service of his best friend. Things take a turn for the worse when he awakens with no memories of the previous day while covered in blood.
This title still has plenty of questions left unanswered though as it stands right now, gamers who are interested in the title can expect the first episode to release at least some point this year. Now if you're familiar with Dontnod Entertainment's Life is Strange series then you may know that the second installment has been iffy in terms of just when episodes are released. As a result, some gamers are experiencing some longer wait times between episodes though we're hoping that is not the case for Twin Mirror. Chances are it won't be a lengthy wait between episodes as there will only be three episodes total compared to the standard five episodes featured in both Life is Strange seasons developed under Dontnod Entertainment.
#10 Immortal's: Fenyx Rising
Developer: Ubisoft
Publisher: Ubisoft
Platforms: PC, PS4, Google Stadia, XBO, NS
Release: February 25, 2020
Co-op: TBA
Competitive Multiplayer: TBA
During E3 2019, Ubisoft ended their press conference with a new IP to showoff. Known as Gods & Monsters, this is a brand new action-adventure video game being developed by the same team that brought out Assassin's Creed Odyssey. Interestingly enough, the game still keeps the same Greek period but with an overall anesthetics to what you would find from The Legend of Zelda: Breath of the Wild installment. Not a lot of information has been released for this game quite yet, but we do know that players are fighting against an enemy known as the Typhoon.
Players take on the role of a young warrior when the gods are in desperate need of help. Venturing into the open world, players are tasked with completing puzzles, conquering dungeons and defeating hostile creatures that look to take over the land. Again, not a ton of information is out just yet for this game though we do know it's slated to release within February of 2020 so keep your eyes out for any new announcements and footage released.
#9 Tell Me Why
Developer: Dontnod Entertainment
Publisher: Xbox Game Studios
Platforms: PC, XBO
Release: 2020
Co-op: N/A
Competitive Multiplayer: N/A
Dontnod Entertainment really broke out and became a big name after the release of their Life is Strange video game title. It was a massive episodic adventure featuring a mature narrative for players and it even sparked a sequel from the studio that had some issues when it came to delivering episodes in a more timely matter. That's hopefully not a problem the studio will have with the launch of Tell Me Why, another episodic mature adventure.
We only have one trailer so far for the game which features twins, one of which had transitioned their gender. This is a big centerpiece on the narrative as the duo heads back to hopefully find some answers to their troubled upbringing.
#8 Grounded
Developer: Obsidian Entertainment
Publisher: Xbox Game Studios
Platforms: PC, XBO
Release: 2020
Co-op: Yes
Competitive Multiplayer: TBA
A new survival style video game is being developed by Obsidian Entertainment, the development studio that most recently launched The Outer Worlds. This time around the gameplay is more lighthearted with players taking on humans shrunken down to the size of an ant. With having to team up together in order to gather resources, players will be battling all sorts of different bugs and insects that you would typically find in a suburban backyard. There's only a small trailer so far for this game and it appears that we may have a few story missions to go through, but ultimately, we have to wait for more information to be released into the general public so far now it remains as a bonus title.
#7 The Outer Worlds – Peril of Gorgon
Developer: Obsidian Entertainment
Publisher: Private Division
Platforms: PC, PS4, XBO, NS
Release: September 9, 2020 (DLC)
Co-op: N/A
Competitive Multiplayer: N/A
The Outer Worlds was a massively popular RPG hit when it launched into the market in 2019. Developed by Obsidian Entertainment, these folks really know how to bring out a fun gameplay experience and they certainly have a pretty positive track record for previous RPG focused games in the past. However, as we approach the second half of 2020, it looks like we can prepare to once again dive back into The Outer Worlds once again. Obsidian Entertainment has confirmed that two DLC storyline expansions are in the works.
This first DLC is called Peril of Gorgon and it's slated to hit the marketplace on September 9, 2020. In this game expansion, players will rejoin the crew that they have gained throughout the original playthrough and head into a new noir-style mystery. In this game, players are taken to a seemingly abandoned asteroid mining outpost where you begin a brand new quest that features new NPCs and even some weapons. While said to be about eight hours long, the fact that this DLC seamlessly adds itself to the campaign can further bulk the entire gameplay experience to newcomers that pick up the base game and DLC. Of course, this is just the first of two storyline expansions so you can expect even more content to chew through later on after Peril of Gorgon hits the marketplace.
#6 Cup Head: The Delicious Last Course
Developer: Studio MDHR
Publisher: Studio MDHR
Platforms: PC, XBO
Release: 2020
Co-op: Local & Online 2 Players
Competitive Multiplayer: N/A
Cuphead was an instant hit when it released onto the market. Players were given a taste of the old-school gameplay experience filled with small platform levels and intense boss battles. Each boss battle required plenty of patience and memorization of the enemy character movements in order to finish the battle. Now a new expansion is in the works from Studio MDHR.
Originally revealed during E3 2018 and slated for a launch within 2019, the DLC expansion has been moving towards the launch of 2020. Overall, players can expect more of the same gameplay with this DLC. There will be a new area filled with platforming levels and of course a host of new boss fights to complete. Likewise, we're receiving a new character being added into the mix, Ms. Chalice.
#5 Ori and the Will of the Wisps
Developer: Moon Studios
Publisher: Microsoft Studios
Platforms: PC, XBO
Release: 2020
Co-op: N/A
Competitive Multiplayer: N/A
Ori and the Will of the Wisps is the sequel to the 2015 release, Ori, and the Blind Forest. Within the game, players will take on the role of Ori who is the white guardian spirit. Much like the last installment, this is a platform style video game in which players must complete a series of puzzles in order to progress. As you progress, new abilities will be unlocked for players to use which also acts as mean to reach previously unobtainable areas.
#4 Resident Evil 3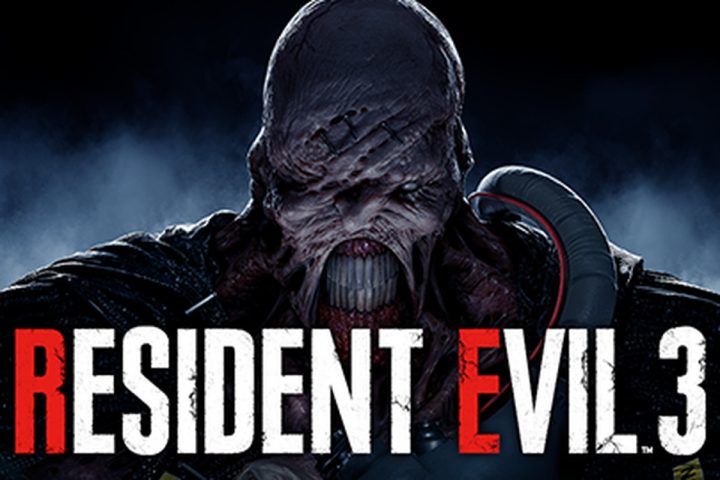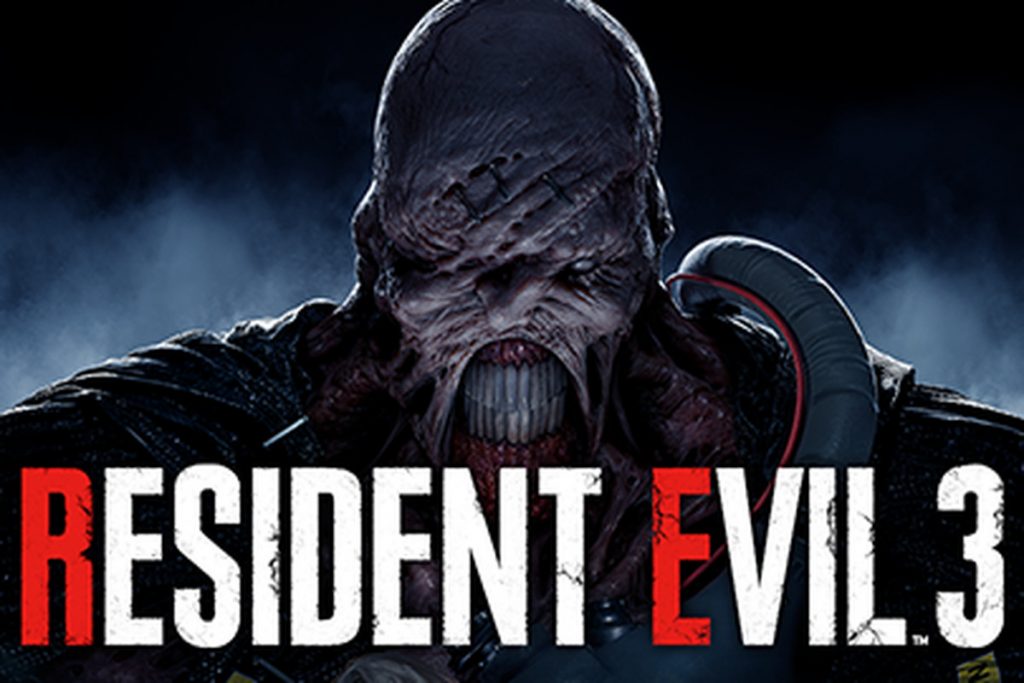 Developer: Capcom
Publisher: Capcom
Platforms: PS4, PC, XBO
Release: April 3, 2020
Co-op: N/A
Competitive: Online (Resistance)
Capcom has been on a roll lately with the Resident Evil franchise. With Resident Evil 7 and the remake of Resident Evil 2, fans of the survival horror genre had been getting plenty of great content from the studio. Now the developers are looking to keep the trend going in 2020 with a remake of Resident Evil 3. After being released originally in 1999, the studio last put the game out on the Nintendo GameCube in 2003.
With this remake, players can expect the same treatment as Resident Evil 2. This is a remake from the ground up so you can expect new visuals, audio, and mechanics that will make for quite the new experience even for veteran fans of the game. If you were not around for the original game release, then you'll want to know that this game actually takes place during the same events as Resident Evil 2 so that may give some incentive to pick up the sequel and try it out.
Players will be taking on the role of S.T.A.R.S officer Jill Valentine who is stuck in Raccoon City after the T-Virus created a zombie pandemic. It's a mad world with undead zombies out for flesh with a new bioweapon specifically tasked in hunting down all S.T.A.R.S operative forces in the area.
#3 Doom Eternal
Developer: id Software
Publisher: Bethesda Softworks
Platforms: PC, PS4, XBO, NS, Google Stadia
Release: March 20, 2020
Co-op: N/A
Competitive Multiplayer
Doom has been an iconic video game franchise for decades. It's become just a popular mainstream hit that everyone is familiar with the old school shooter set in the depths of hell. However, it was just a few years ago that we got a remake for the franchise. Doom (2016) brought in a new resurgence to the series that brought back not only veteran fans of the franchise but newcomers as well. In the game, players once again step into the role of Doom Slayer, a space marine that can kick the teeth in of any demon that comes across his way. We get a lot of familiar enemies from the remake along with the gameplay mechanics and style you would expect. It's nothing but over-the-top action and gore-filled gameplay as you slaughter demon after demon. Now going into 2020 we have its sequel, Doom Eternal.
Within Doom Eternal, players will pick up after the events of Doom where Earth has become invaded by hell's inhabitants. Roaming free, Doom Slayer may be humanity's last hope. As a result, you'll be back home and breaking the backs of any hostiles you come across. There are even a few new mechanics being placed in Doom Eternal that you might be interested in. Take for example a new mechanic that will visually show the enemies quickly decaying when you attack them. This is one game that we're sure will be picked up by plenty of fans when it drops in March of next year. We're just curious as to if id Software will keep this game train moving by bringing out the third installment.
#2 Watch Dogs Legion
Developer: Ubisoft
Publisher: Ubisoft
Platforms: PC, PS4, XBO, Google Stadia
Release: March 6, 2020
Co-op: Online Only 4 Players
Competitive Multiplayer: N/A
Watch Dogs has been a popular franchise from Ubisoft and in 2020 we will get a third main installment. Watch Dogs Legion is the next chapter to this franchise and it will put players onto the streets of London. A new regime has taken authority of the United Kingdom and it's DedSec's goal to liberate the people from tyranny. However, with this next main installment, there is one big change in terms of gameplay. While the last two installments mainly focused on a single character for players to progress the story with, Watch Dogs Legion will focus on a variety of characters and a cast that will be revolving throughout the entire narrative. Best of all, you can decide who is part of that cast during the campaign.
As mentioned, Watch Dogs Legion is focused on a variety of characters. This third-person video game will put players into the role of a random character who can recruit other civilians to join DedSec. The best way to describe this feature is by the demo footage shown off from Ubisoft at E3 2019. The footage showcased a man who is running into a roadblock with drones and to progress, he will require the use of a drone hacker. From there it becomes a goal to track down a civilian with the particular useful drone hacking skill and recruit the person into DedSec.
Now we're left wondering just how big of a map we'll have at our disposal and what limits are put in place with the recruits available at any given time. It certainly seems like quite the ambitious title with the wide variety of characters being available to take control as.
#1 Cyberpunk 2077
Developer: CD Projekt Red
Publisher: CD Projekt Red
Platforms: PC, PS4, XBO
Release: April 16, 2020
Co-op: N/A
Competitive Multiplayer: Post-launch
Cyberpunk 2077 is easily one of the most anticipated video games coming out in 2020. This is being developed by the creators of The Witcher series, CD Projekt Red. The game will be an open world RPG but set in a futuristic world where crime and greed flourishes. Players take on a role of a mercenary who must take odd jobs and work up their street cred in order to gain the respect and the higher paying gigs. But how you handle these jobs and go about the game can be completely up to you.
As a result, this narrative campaign will offer a few different endings giving some replay value. In fact, there was also confirmation that the title will start off players with a choice of three different prologues that will shape the character background story. However, the game will go beyond just the standard prologue option players decide on. There appears to be a rather vast upgrade pathway available which should allow players to tweak their characters that compliments their playstyle.
From what we gathered, it seems that players can make the necessary upgrades and augmentations to make your character more tech savvy, a beastly tank, or even a stealth assassin. Really, the choice is up to the player and we can see this game being enjoyed for a good while as you'll be able to tweak your characters for new runs along with opting to complete missions in different ways.
Bonus
Journey to the Savage Planet
Developer: Typhoon Studios
Publisher: 505 Games
Platforms: PS4, XBO, PC
Release: January 28, 2020
Co-op: Online 2 Players
Competitive Multiplayer: N/A
Journey to the Savage Planet is a unique little game that reminds us of a bit of No Man's Sky. It's a game that drops players into an alien world where you're left to chart the planet and make a record of life that dwells within it. Set as a first-person adventure game, players will be going through the world intending to find out if it's suitable for habitation. It's also been confirmed that the game will feature cooperative gameplay where two players can co-op the adventure in hopes of tackling the missions and tasks ahead a bit easier than finding yourself completely alone in the alien planet. Visually the game looks quite colorful and unique to explore, but we'll, of course, have to see just how well it handles when it finally launches in January of 2020.
Bright Memory Infinite
Developer: FYQD-Studio
Publisher: FYQD-Studio, Playism
Platform: PC, XBO, XSX
Release: TBD
Co-op: N/A
Competitive Multiplayer: N/A
Developed by one man, Bright Memory is an intense and fast-paced FPS. The game is already available but soon we will have a new version of the game known as Bright Memory: Infinite. This title takes place in the not so distant future of 2036 where some unusual worldwide supernatural occurrence leaves humanity wondering what's to come. We're still left wondering what to expect with this mysterious action-packed FPS, but so far the gameplay is quite remarkable for a one-man team. Likewise, this game is going to release on the Xbox Series X if you're aiming for next-generation gameplay. Unfortunately, we're also still waiting for a release date on this game although we're hopeful for a launch sometime this year.
Minecraft Dungeons
Developer: Mojang
Publisher: Xbox Game Studios
Platforms: XBO, PC, NS, PS4
Release: 2020
Co-op: Online Only 4 Players
Competitive Multiplayer: N/A
Mojang, best known for their release of Minecraft, has a new upcoming title known as Minecraft Dungeons. This is a different style of Minecraft game as players can't build or craft, but instead will play the title as a dungeon crawler. Players will explore randomly-generated dungeons and defeat monsters, solve puzzles and locate treasures. While the game can be enjoyed alone, it's best played with a group of friends with a total of four players embarking the journey.