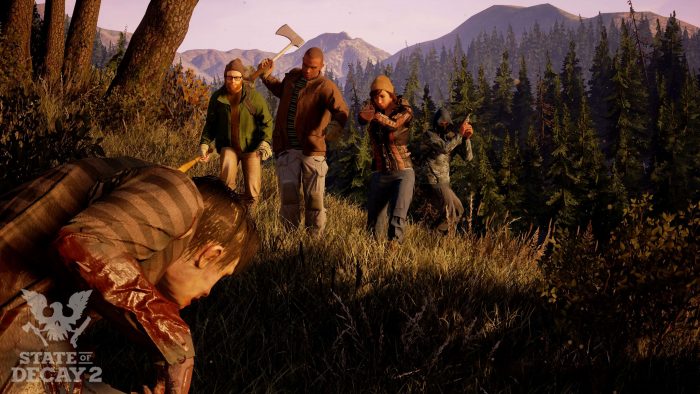 Instead of a traditional story, State of Decay 2 has four legacy goals you'll need to complete to officially beat a campaign. After finishing the legacy goal, you'll be booted back into the main menu, your community will be deleted, and you'll get the option to start a new community from scratch — with your hero survivors saved, and a new legacy boon you can use.
That's all cool, but it's going to take a lot of work to reestablish four different communities. There's a way to actually avoid all that grinding and play through all four legacy goals in a single community — no deletions required. Well, there is one deletion required.
To successfully pull this off, you'll need to delete your save file after every completion. It sounds like a bad idea, but I'll explain how it all works in the full guide below.
---
More State of Decay 2 guides on Gameranx:
---
How To Complete All Four Legacy Goals In A Single Run | Endings Guide
Using this method, you'll be able to complete all four legacy goals in a single community, instead of restarting your community after finishing each individual run. While it will still take time to get all four hero types and complete their end-game quests, you won't have to destroy all 10 Plague Hearts or rebuild a community from the ground up.
How To Complete More Than One Legacy In A Single Run:

Destroy all 10 Plague Hearts, and begin the legacy goal quests. Once you reach the final stage, you'll get a pop-up that states you'll permanently end the community when you complete the mission.
Select "Not Yet" and then exit to the main menu to force an autosave.

NOTE: Cloud Saving is required for this trick to work.

Return to the community and select "Yes" to begin the legacy goal mission.
Complete the mission, then wait for the legacy goal achievement to pop. When it does, press [Home] -> [Options] on State of Decay 2 -> Manage game & add-ons.
Find "Saved Data" and select your account. Choose to delete the local save data.

Select "Delete From Console" only.

This will close the game. Start the game back up, and you'll be able to continue your community with the legacy goal you just finished still complete!
Now you can make a different hero, with a different goal, your community leader — you'll need to exile the current leader. Complete the second legacy goal, repeat the save file deletion trick, and move on to the third / fourth legacy goals.
By following these steps, you can complete all four goals without replaying from the very beginning. There's still a lot of work and heavy lifting involved, but it's worth it if you want to make earning all the achievements way easier.
---
Source: [1]