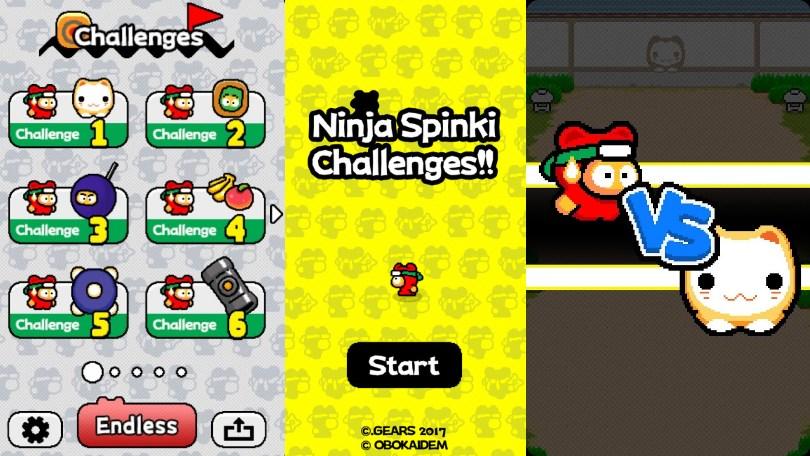 A new free game from Dong Nguyen, the same creator who brought us the memorable, and, at times a bit frustrating, Flappy Bird has been released. This time around the game is a collaborative effort between Nguyen's studio GEARS and the Japanese team behind Green the Planet 2.
Ninja Spinki Challenges is made up of a series of mini game challenges that have relatively simplistic controls. You will avoid fruit, throw shuriken at targets, among other things. The game starts out fairly easy, but more difficult (and endless) variations are out there to ensure that you are continually engaged.
There are six different games in total. Bounce, Rolling, and Cannon have you guiding a ninja across a 2D path and avoid obstacles such as bouncing cats, charging foes, and cannonballs. Shuriken plants the player in a fixed position and has you aim ninja stars at the angle opposite from where you tap.
Each mini game includes five difficulty levels for a total of 30 set challenges. The Endless mode of each game has you collecting stars as the hazards throw at you become more frequent and more difficult to avoid.
The game is a free download and does not seem to feature any microtransactions. However, there seems to be an option set in place where you can continue playing a level after failing by watching an ad. You can only do this once per attempt, however.
Ninja Spinki Challenges is available now for both iOS and Android systems.