Update:
The June monthly game titles are now free to download today for PlayStation Plus subscribers.
Original Story…
Those of you with an active PlayStation Plus subscription might be keen on knowing just what free games are hitting the service next month. Fortunately, the wait for Sony to make the grand reveal is over. We know that this upcoming month will include three free games for those on all PlayStation Plus subscription tiers thanks to a PlayStation Blog post. So mark your calendars for June 6, 2023, as you'll finally gain access to the following free video game titles.
Next month we have three games coming, and those titles being added into the mix are NBA 2K23, Jurassic World Evolution 2, and Trek To Yomi. Best of all, all three of these games will be available on both PlayStation 4 and PlayStation 5. So you won't be expected to have a PlayStation 5 console to enjoy any of these particular new game offerings. But again, to acquire these games, you'll need to ensure you have an active subscription to PlayStation Plus. Afterward, you'll be able to acquire these games and future titles that are presented for free each month.
Of course, chances are you already have a PlayStation Plus subscription. It's a worthwhile service on PlayStation consoles as outside of the free monthly games, you'll gain access to online multiplayer gaming, special discounts to video games, cloud storage, and even some early access to betas or demos. However, there are a few tiers of PlayStation Plus available which can add some additional benefits into the mix outside of the general benefits all PlayStation Plus subscribers have access to.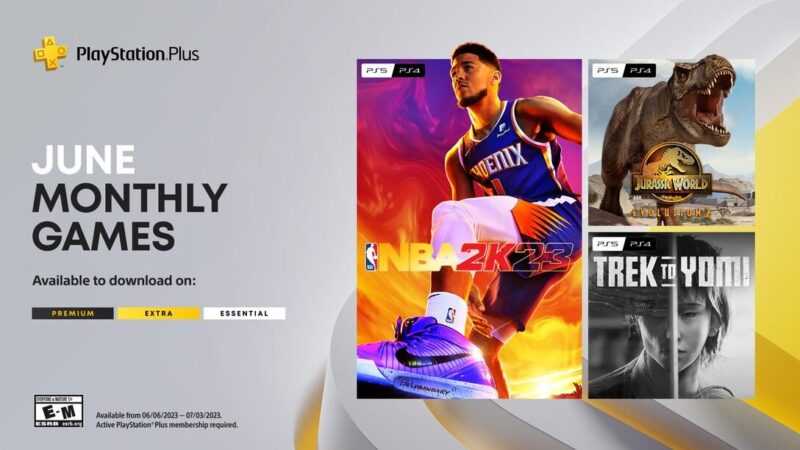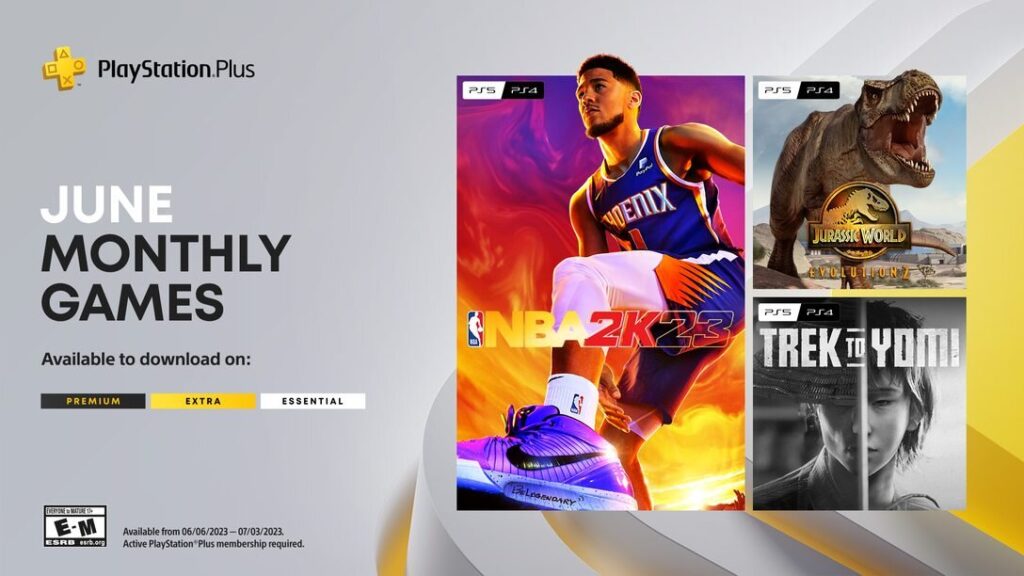 For instance, those on PlayStation Plus Extra and PlayStation Plus Premium will have access to the Game Catalog, which opens up countless video game titles to enjoy each month. So if you're only after video games to play, these two tiers might be a bit more beneficial. In fact, the latest collection of games to be added to the PlayStation Plus Game Catalog can be viewed here. Meanwhile, those who manage to get PlayStation Plus before June 6, 2023, when the three new games are added in, can claim the current free game offerings, with those being GRID Legends, Chivalry 2, and Descenders.
These games will be available to play as long as you have an active PlayStation Plus account. So there's still time to grab the latest games available now before next week's offering takes its place.