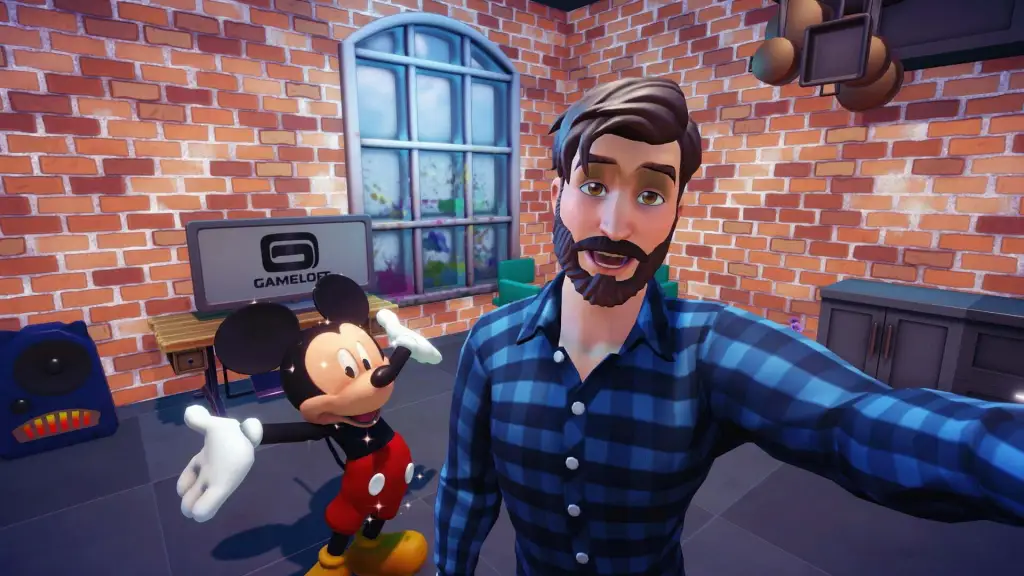 Have you ever wondered what you'd look like as a Disney character? Well, now is your time to shine since Gameloft has released a standalone free character creator that gives you a sim-like look. The release of Disney Dreamlight Valley early access isn't for another couple of weeks. However, if you were to go ahead and design your character now, Gameloft has stated you will be able to easily import than into the game. The game will be released on September 6.
We can already see just from the pictures online that there are tons of items you can use to make your avatar look just like you in-game, which means you should go ahead and do it now so that by the day of release you will be ready to go with your new character. Unfortunately, Disney Dreamlight Valley does not have a very detailed character creator tool…at least from what we've seen from gameplay and screenshots.
In Disney Dreamlight Valley there is a tool called Touch of Magic which is rumored to be a custom pattern creator a lot like what was released in Animal Crossing: New Horizons back in 2020. The character creator by Gameloft allows bigger customization for your in-game person, where you first begin you will be offered a choice of 15 character/avatar presets. These offer many different body shapes and sizes as well as skin tones to keep your character as accurate as possible.
Afterward, you will be able to customize your eyes, eyebrows, nose shape, mouth and lips, jawline, hairstyle to best fit you, and many other facial features that will allow the character to look just like your real-life person. You will be able to adjust little things like spacing and sizing and colors to make sure it all suits you the best it can.
Then after you are done crafting the overall facial and body look of your avatar, you can head over to the wardrobe and get yourself some stylish clothing! There is a huge selection of clothing and accessories from hats and earrings to bracelets! But then you also have your normal wear like shirts, bottoms, shoes, and more. Hopefully, there are even some Mickey Mouse ears!
After you are all done with your character, you will easily be able to upload it into the Disney Dreamlight Vally game so you can play as your newly crafted avatar.
Disney Dreamlight Valley
Disney Dreamlight Valley is releasing on September 6 on PC, Playstation, and Nintendo Switch, with many different prices for early access. However, this game will be free sometime in 2023. In Disney Dreamlight Valley you will get an Animal Crossing, Stardew Valley vibe but featuring all your favorite Disney characters in one place.
You can show your love for Disney by getting exclusive outfits celebrating the classic theme parks. By buying the game now you will get only access and a number of exclusive items depending on which edition you purchase. The game has also been described as a sim-like game among all your favorite Disney and Pixar characters where you can all live in harmony together. Again, the game will be released on September 6.