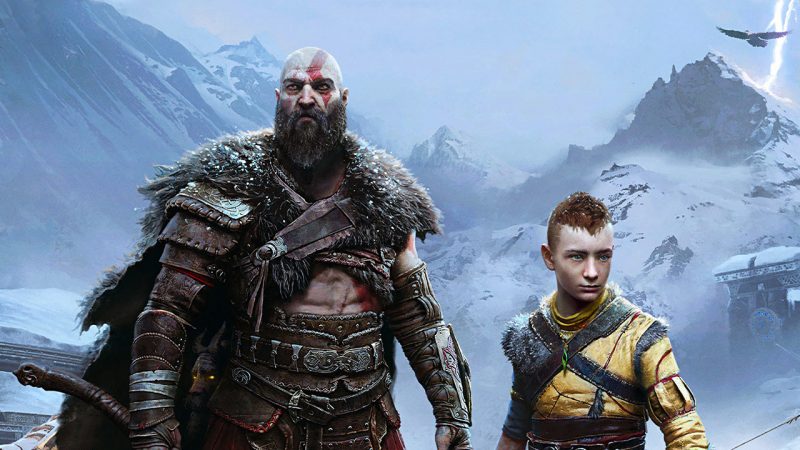 In preparation for the upcoming launch of PlayStation's God of War Ragnarok, Sony has released the Myths of Midgard, a recap of the events of the 2018 God of War game. The video recap features Felicia Day and the smartest man alive, Mimir, as they guide wannabe god killers and those who need a refresh through the major events of the 2018 reboot. Check out the full video below, though only if you want to know the full story of 2018's God of War.
The recap covers all of the major story beats from God of War and, crucially for the upcoming sequel, where Kratos and Atreus were left at the end of that game. God of War Ragnarok will pick up the journey started in the previous game, and Kratos' Norse story will be completed in the game.
Although many people had expected Ragnarok to be the second installment in a new God of War trilogy, Cory Barlog, the director of God of War Ragnarok, revealed last year that the Norse saga will actually be a duology. Part of the reason for the unusual two-game series is how long each of the recent God of War games has taken to develop. The original game took five years to develop, and Ragnarok is releasing four and a half years later.
On a podcast last year, Cory Barlog said he and the team at Santa Monica Studio didn't want to take 15 years (the time to make three games) to tell a single story. "If you think, wow, a third one in that same [amount of time], we're talking like a span of close to 15 years of a single story, and I feel like that's just too stretched out."
However, that doesn't mean God of War fans will be missing out with Ragnarok. God of War (2018) featured a story length of around 20 hours for players who focused just on the main campaign. While God of War Ragnarok is rumored to be around double that length, at least according to David Jaffe, the director of the first two God of War games on PlayStation 2. "I'm hearing from people in the know that that game is 40 hours. They're aiming for 40 hours of gameplay. I don't know if that's a 100% Platinum Trophy completion or if that's average playtime."
That would make God of War Ragnarok a much bigger game than its predecessor. As for the future of the God of War franchise, there have been hints that Santa Monica Studio could be looking at other mythologies for Kratos to take down after he's finished with the Norse one.
God of War Ragnarok will be released exclusively on PlayStation 5 and PlayStation 4 on November 9.