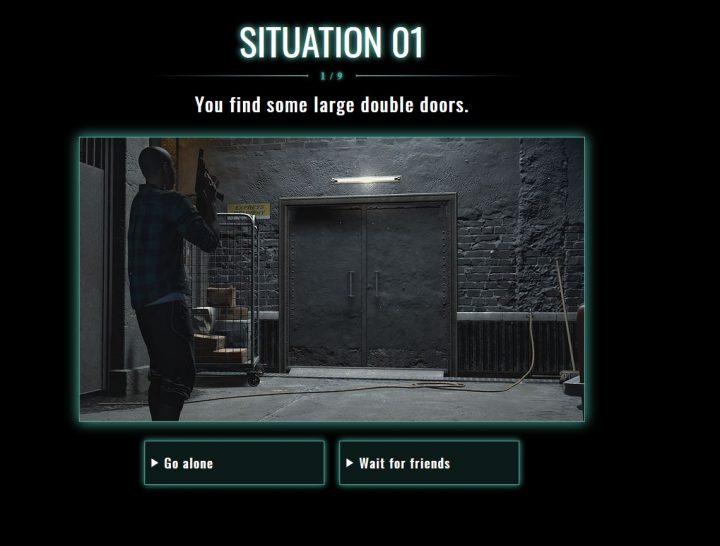 Capcom has been killing it with the Resident Evil franchise lately. Outside of their latest mainline installment, Resident Evil 7, the game developers brought out another immensely popular video game installment, a remake of Resident Evil 2. The Resident Evil 2 remake made use of the same engine as Resident Evil 7 and it gave fans of the original survival horror style another look back at the PlayStation 2 classic. Now, the studio is looking to change some things with a multiplayer installment known as Project Resistance.
Project Resistance puts players in a 4v1 situation where a single player can create a maze full of enemies and obstacles for the four survivors to go through. It's received some mixed attention from the fan base, but we'll have to wait until the game is released to see just how the full game handles. With that said, there is a new little choose your own adventure style game from Capcom that follows the same maze-like design of Project Resistance.
This choose your own adventure is available for free right on the web browser and if you successfully go through the game Capcom will retweet your win. Of course, with that said, it's not an easy feat and you'll likely have to go back and replay the game a few times before you reach the end. Still, it's a nice little game to enjoy especially due to the holiday season.
As mentioned, the latest release from Capcom is Resident Evil 2 but we're expecting Project Resistance to find its way out into the market in 2020, though no official release date has been attached to the game quite yet.
Source: Capcom