Top-down shooter Police Stories is currently doing the rounds on kickstarter, disproving The Simpsons' theory that all law enforcers do is eat donuts and drink coffee. Think back to the days of Nash Bridges, and you've got the general setup: apprehending criminals, saving hostages, and making tactical split-second decisions that determine whether someone lives or dies. It's a gritty world, and after one year in the game development oven, developer Mighty Morgan is serving up a playable alpha version that's free to try right now.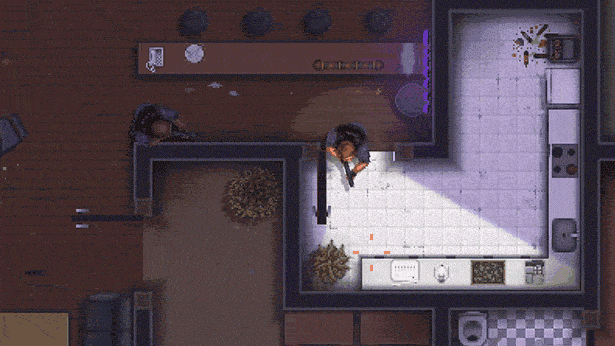 Police Stories comes with a detailed 'Surrender System' mechanic, which randomises AI behaviour and makes gameplay more realistic. Once confronted, crims display one of three types of behaviour: aggressive, uncertain or aware. The behaviour you encounter helps carve out your approach, whether that's deploying a stun grenade or creating a distraction. Interested players can secure themselves a copy of computerised cop culture by pledging $15USD on Police Stories' kickstarter campaign, which has reached $7,194 out of its 25K funding goal at the time of publication.
Police Stories is expected to release for PC, Mac and Linux this fall.