The PS4 is still one of the best systems on the market right now. It's full of games that feature survival and open-world elements, such as these 15!
#15 Minecraft
One must seriously wonder if Minecraft is a survival game in the grand sense. Yes, it does have a survival mode and many plays within it. But unlike others on this list, can we consider it the game's "main focus?" We'd argue it isn't.
It's not the best-selling game ever due to its survival mode. That's more of a "nice feature" that it has. When you go into the game alone or with friends, you likely go right to collecting resources and building whatever you want. Or you'll head to the newly crafted side worlds that they've made and explore what classic areas are there.
But hey, if you want a survival mode? It's there.
#14 Rust: Console Edition
If you want us to talk about an actual survival game from top to bottom, let us discuss Rust: Console Edition.
It is one of two games on this list that focus on you making a character that ends up on a deserted island with nothing on them. With enemies everywhere and all of them trying to kill you, you must rise above and survive with whatever you find.
Look for items to clothe, protect, and equip yourself for every scenario the island may throw at you. The game has been updated numerous times, giving you a complete experience.
#13 Days Gone
The world isn't what it used to be in Days Gone. The title puts you as a bounty hunter trying to survive a world where a pandemic devastated the population and gave rise to monsters.
With the world decimated, you'll hop on your bike and scavenge to see if anything is worth taking. You'll fight other groups, take on monsters known as Freakers, and work with survivors to make life better if you desire.
As Deacon St. John, you'll search for meaning in a cruel world devoid of it. Will you be able to get the answers you seek? Or will you keep driving until something stops you?
#12 Stranded Deep
Surviving upon the ocean is not something most would want to do. But when your plane crashes, and that's where you land? You'll have to make do with what you got.
Stranded Deep will have you searching everywhere for supplies to survive. Whether that be on top of the water, below the water, or on the various islands, you come across in your travels. Find whatever they offer, then craft shelter, weapons, tools, whatever it takes.
But be warned! Everything you do will affect your health. You'll need to stay fed, hydrated, and out of the sun to ensure you survive.
#11 Dying Light Series
There are two games in the Dying Light Series, and each puts you in tough scenarios you must endure.
No matter which you play first, you'll be in a world filled with zombies and opportunistic people. Your actions within the cities you reside in will affect the course of power and how the city evolves. A fun twist is you don't need to constantly fight zombies if you don't want to. Instead, you can parkour around them, so they never bother you.
Craft weapons and use them wisely because it's more than the undead you have to fear.
#10 Tribes of Midgard
Are you ready for an adventure across the Nine Realms? If so, Tribes of Midgard is for you!
The game puts you in a procedurally generated version of Norse mythology, and you'll wander around the lands and seas to survive Ragnarok!
As you travel, seek out items and resources so you can craft better ships and better weapons and unlock better skills to handle the threats that are coming!
Arguably the best part of the game is that there are two modes to try out! One focuses on your character's adventures, while the other puts you up against the forces of Ragnarok to see if you can last!
#9 Green Hell
One of the benefits of survival games is that there are plenty of unique settings to put a character in to see if they survive. In Green Hell, you'll be put in the depths of the Amazon Rainforest. It's one of the most inhospitable places for humans, yet you've ended up in the middle of it. How is that possible? Moreover, how will you survive?
The answer is "one step at a time." You'll have nothing but your hands and radio to start, and you must learn to use what's around you to craft tools, weapons and get food so you can endure the treacherous rainforest.
A dark mystery lies at the heart of your struggles, so be prepared for its revelation.
#8 Conan: Exiles
Only the strong can survive in a land where gods, monsters, and humans reside. Conan: Exiles tests you in a world where mercy is rarely shown and gives you full reign to determine your path.
Within this realm, you must protect yourself from the elements. So clothe yourself in adequate garb and ensure you stay warm by lighting fires or staying in shelters. You can play the game alone and see how long you last or work with other players to build kingdoms!
Or you can lead the charge and take over lands controlled by others! Explore, fight, and survive!
#7 ARK: Survival Evolved
We teased a second "island survival" game before, and here it is. ARK: Survival Evolved is the better of the two games for various reasons. The first is that the game embraces the insanity it's attempting to deliver. What do we mean by that?
You're put on an island with no clothes or survival gear. Your job is to find a way to survive on the island while enduring everything it'll throw at you. As you'll discover, the island has dinosaurs and other beasts of legend. Furthermore, you can not only ride them if you advance yourself enough; you can wield sci-fi weapons to take on all comers.
#6 Subnautica: Below Zero
The follow-up to the beloved survival title, Subnautica: Below Zero, places you back on that mysterious alien planet, but with a cold twist or two along the way.
One of them is that you're there to solve the mystery of what happened to your sister. Plus, what happened to the research teams that once filled this frozen area of the planet?
As you explore above and below the depths and all that lie within them, you'll come across research stations that'll help you in your quest. Battle the cold alongside the alien creatures that thrive in this weather and find the truth you've sought!
#5 Terraria
There are many ways to survive in an open world. Sometimes you want a game that gives you freedom with how you choose to exist within it. For those seeking such titles, check out Terraria.
The game gives you a procedurally generated world and asks you to do nothing but what you want. For example, you might want to bring a friend into your world, and together you'll build a city to live in. You can do that.
Or perhaps you want to explore the world, fight monsters, collect treasure, and see all it offers. That choice is available! So jump in and see what you'll do.
#4 The Forest
Welcome to The Forest. Surely there's nothing bad here that can happen to you. Right? Sadly, you're not that lucky. You were lucky when you survived that plane crash that landed you here. But you landed in the wrong spot.
During the day, you'll wander through the trees and seek out supplies to help you make it another day. But when the sun goes down, the monsters come out. Mutants live in the area, and they won't be nice when they find you.
So load up for bear and take them on. Make it to morning and then start the cycle of violence and survival all over again!
#3 7 Days to Die
The term "open world" has been thrown onto many games over the last several years, and not all live up to the hype. After all, just because you have a nice space to roam doesn't mean you can do much in it. However, in 7 Days to Die, the massive area they give you is full of conflict and opportunity. It all depends on what you want to do with it.
You'll be put in a zombie-infested world alongside legions of players and must decide how you will live. Fight against the undead and craft items to make it to the next day. Join up with other players to form a party or carry on alone. It's all up to you.
#2 Don't Starve: Console Edition
One of the most beloved survival experiences has come to consoles, which means it's perfect for playing on your PS4.
Don't Starve: Console Edition is a survival title where your character is taken from their cushy life and thrown onto a mysterious island of magic, science, and monsters. There's no guide or tutorial to this game. If you want to survive, you'll have to figure everything out.
So search the island for materials to use. Build whatever you need to survive the challenges to come. But also keep an eye out as you might learn the truth about what's really going on with this island.
Be smart, stay safe, and don't starve!
#1 The Long Dark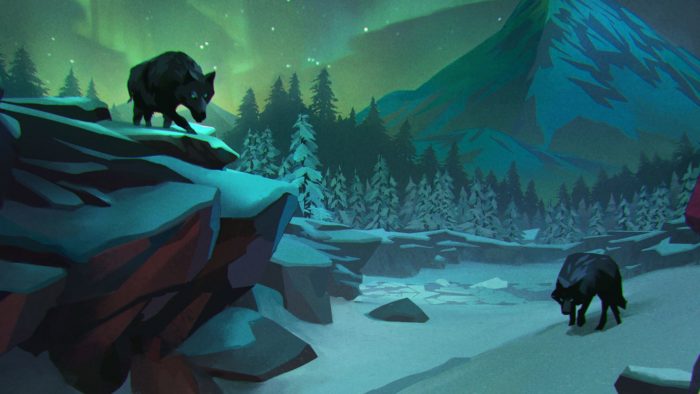 What is a survival game in the truest sense? One that forces you to focus on all aspects of survival, not just fighting off what's in front of you. To that end, The Long Dark is arguably the greatest survival game ever.
The game puts you in the frozen wilderness of Canada and asks you to survive. The game plays with the typical game mechanics you'd expect from survival titles to ensure you have the ultimate survival challenge. When you die? You have to start all over again.
Your health and safety are in your hands. Do you think you can brave this frozen north?