After some thrilling action RPG titles this year? Fortunately, 2022 is shaping up to be an incredible year for the video game industry. There are all kinds of anticipated releases slated throughout 2022. We have a few action RPG titles that you might want to check out in this list. Don't put too much focus on ranking as these games are not all out yet. You might see the games ranked drastically different by the time 2022 wraps. Instead, look at these games as a few contenders that you might want to keep tabs on.
Disclaimer: Starfield, Atomic Heart, Forspoken, Hogwarts, Legacy, Vampire: The Masquerade Bloodlines 2, Stray Blade was removed due to being delayed.
#38 Salt and Sacrifice
Release date: May 10, 2022
Publisher: Ska Studios
Developers: Ska Studios, Devoured Studios
Platforms: PlayStation 4, Microsoft Windows, PlayStation 5
If you're looking for an intense ARPG experience, then Salt and Sacrifice is a good start for you. Because in this game, you'll play as one of the Marked Inquisitors, whose job it is to purge the land of the wicked mages who have done nothing but bring chaos to the world itself.
But defeating them is only the first step. After they're dead, you'll collect their remains and get to make unique weapons and armor to better arm yourself for the fights ahead. Master all sorts of weapons in order to become the best of the doomed squad.
The world of Salt and Sacrifice is deep, and filled not just with monsters, but traps, secrets, and plenty of other people to meet.
Your dark journey is about to begin.
#37 Steelrising
Release date: September 8, 2022
Developer: Spiders
Platforms: Microsoft Windows, Xbox Series X and Series S, PlayStation 5
Publishers: Nacon, BIGBEN INTERACTIVE
History has been the focal point of many "alternate universe" games, and Steelrising is the latest in that collection, albeit with some very unique twists.
In the game, you'll be in Paris during the French Revolution. But in a dark twist, King Louis XVI will be trying to quell the rebellion with an army of robots at his beck and call!
You are the Aegis, a special weapon crafted to protect the Queen, and now it's up to you to save the revolution and stop the attempts of the kings automatons.
Use speed, skill, and strength in order to get by powerful robotic foes. And ally with others in order to progress the story in unique directions.
The fate of France is in your robotic hands.
#36 Fallen Legion Revenants
Release date: August 23, 2022
Developer: Yummy Yummy Tummy, Inc.
Platforms: Nintendo Switch, PlayStation 4, Microsoft Windows
Publishers: NIS America, Nippon Ichi Software, Arc System Works
The world of Fallen Legion Revenants is not what you might expect, and it's arguably better because of that.
The world is one of two places, the castle floating above, and the wasteland full of monsters below. The castle is safe from these horrors, but it's run by a tyrant who must be overthrown.
You will play as Lucien and Rowena, two very different people in two very different circumstances, and thus you'll play both above and below to try and save the world, and influence who gets to survive all that is coming. Make key choices, wield mighty warriors, and more in Fallen Legion Revenants.
#35 Core Keeper
Release date: March 8, 2022
Developer: Pugstorm
Publisher: Fireshine Games
Platforms: GNU/Linux, Microsoft Windows
You wake up underground in a mysterious place full of both monsters and treasures. You feel drawn toward a relic that is nearby, and the adventure that unfolds is entirely up to you.
We say that because the underground world of Core Keeper is procedurally generated. There's an endless number of resources to find, tunnels to go into, monsters to fight, and more!
All the while, you'll try and figure out the mystery of the core relic that you're drawn to. Was it the thing that brought you here? What will happen when you find it? You'll need to put your hard hat on and get ready to dig to find out!
#34 Valkyrie Elysium
Release date: September 29, 2022
Developer: Soleil
Platforms: PlayStation 4, Microsoft Windows, PlayStation 5
Publishers: SQUARE ENIX CO., LTD., Square Enix
Square Enix has been announcing a lot of different RPGs as of late, and even bringing back franchises such as Valkyrie Elysium to ensure that fans have a lot of variety.
You play as a Valkyrie, summoned by Odin himself to try and stop the end of days that is Ragnarok. The problem though is that the event has already begun! The world is already crumbling around you and you must fight off those who are trying to ensure that it happens.
You'll need to use a deep combat system to survive, including wielding the spirits of actual warriors that you collected during your time as a Valkyrie.
The world is literally in your hands. So do right by all!
#33 SD Gundam Battle Alliance
Release date: August 24, 2022
Developer: Artdink
Platforms: PlayStation 4, Xbox One, Microsoft Windows, Xbox Series X and Series S, PlayStation 5, Nintendo Switch
Publishers: Bandai Namco Entertainment
Gundam is a beloved anime franchise, and that almost always leads to a variety of video games being made about it, and that's what brings us to SD Gundam Battle Alliance.
That's because the game actually blends video game style with the anime storylines of Gundam past…in its own way. Because you're set in a universe where the lore has happened, and yet is getting blended and warped into something that is honestly unfamiliar.
Now, you must form an alliance of legendary Gundams and take the fight back to history itself in order to ensure things happened like they should have. Who will you have in your party? Will it be enough to save everything? You're about to find out.
#32 Star Ocean The Divine Force
Release date: 2022
Developer: tri-Ace
Platforms: PlayStation 4, Xbox One, Microsoft Windows, Xbox Series X and Series S, PlayStation 5
Publishers: Square Enix, Eidos Interactive
If you've been noticing a lot of old-school RPGs being brought back to life by Square Enix, you're not alone, and even though its last entry wasn't the best received, you'll be seeing a new Star Ocean title via Star Ocean The Divine Force.
In the game, you'll play as a transporter named Raymond Lawrence. But on a routine mission, your craft is shot down and you end up in a medieval yet fantastical world where you'll ally with a princess in order to help her save her kingdom.
But that's just one layer to a story that'll soon encapsulate the entire universe.
Star Ocean is known for deep plots and a great battle system, so if that is what you love in RPGs, then Star Ocean The Divine Force is what you need to get.
#31 No Place for Bravery
Release date: 2022
Developer: Glitch Factory
Publisher: Ysbryd Games
Platforms: Nintendo Switch, Microsoft Windows
While No Place for Bravery is an ARPG, it also is an examination of a father's role in the world, and what happens when he goes from "protecting his kid and principles" to when he becomes something more primal.
You play as Thorn, a retired warrior trying to live a nice life running a tavern. But when you see the one who kidnapped your daughter long ago, you set out to get them back, and have to endure the brutal world that is out there.
Experience the world of Dewr and all that it has to offer in terms of not just the threats that await, but the visuals of the surprisingly detailed pixel world.
#30 Little Noah: Scion of Paradise
Release date: June 28, 2022
Publisher: Cygames
Developers: Cygames, Grounding Inc.
Platforms: Nintendo Switch, PlayStation 4, Microsoft Windows
Little Noah: Scion of Paradise wants to offer you a lot of choice in terms of who you play with alongside its main character of Noah. Because you'll have up to 40 different recruitable characters that will go along with you as you try and not just explore, but unlock the mysteries of various ruins you come across along the way.
All the while repairing your ship because a cat who can summon a storm (yes, this is real) has crashed you onto a floating island full of ruins. So go forth and explore, find treasure, find the way to get off the island, and see just how crazy things can get in this roguelike title.
#29 20 Minutes Till Dawn
Release date: June 8, 2022
Developer: Flanne
Platforms: Android, Microsoft Windows
Publishers: Flanne, Erabit, Erabit Studios
20 Minutes Till Dawn is easily one of the more unique titles out there. Why is that? Because at max, the game only lasts twenty minutes. But if YOU last that long is another story entirely.
You will play as one of a select group of heroes and have 20 minutes to survive an endless horde of monsters before the sun finally comes up and saves you.
You'll need to be strong, be fast, be cunning, and survive at all costs. Power yourself up and take the fight to the horde in order to live! Or don't, and die. Your call.
Chose the hero who best suits your playstyle, then see if it's enough to make it to morning.
#28 Final Fantasy VII Remake Intergrade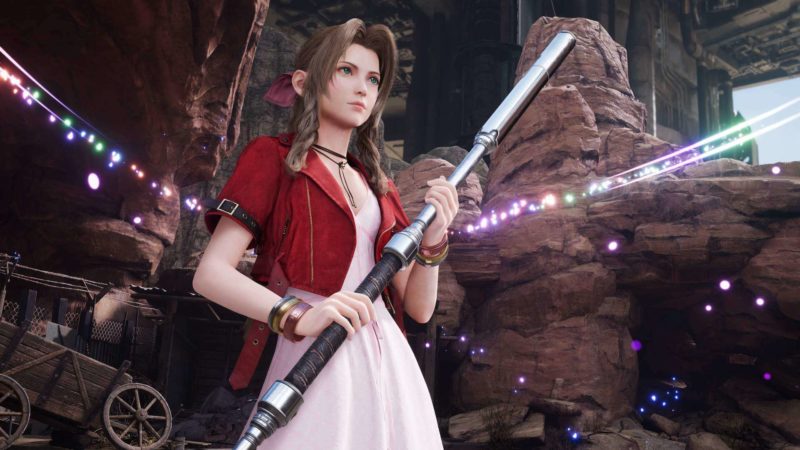 Release date: June 17, 2022
Developer: Square Enix
Publisher: Square Enix
Platforms: PlayStation 5, PC
While it may have taken forever to get out, Final Fantasy VII Remake was one of the best RPGs ever made upon its release. But then, they added in even more content via DLC and the Yuffie storyline. But now, if you want to play it all in one shot on your PC, you can just get the Final Fantasy VII Remake Intergrade title and be on your way!
This combines the Midgard saga that you played before with the Yuffie content and other small quality of life bits.
And the game is even more important to play now due to the announcement of Rebirth coming out next winter (allegedly).
So dive in and witness a magnificent RPG experience.
#27 The Unliving
Release date: October 31, 2022
Developer: RocketBrush Studio
Publisher: Team17
Platforms: PlayStation 4, Xbox One, Microsoft Windows, Macintosh operating systems
What happens when the world of the living is so corrupted that it needs to be purged? Simple! You get an undead being to help wipe them out!
The Unliving is just that, as you will play as a Necromancer and fight through legions of many enemies in order to get to those in charge and truly purge the world. The best part though is that with every enemy you defeat, you can bring them back as an undead warrior for your army! Unleash them on your foes and then make those foes another part of your arsenal!
Learn new tricks to vanquish foes, find out about uncharted lands, and more! The world is in need of change, and you are the one who shall bring it!
#26 Earth's Shadow
Release date: August 3, 2022
Publisher: WRF Studios
Developers: WRF Studios
Platforms: Microsoft Windows
The universe is a big place, and that can make it dangerous if you're not careful. In the year 3081, one of the most dangerous and mysterious planets around is that of Sumbra. A planet that is said to not just have great treasures awaiting those who go there, but a mysterious history that is not to be toyed with.
But you are Alexi-Ru, a cyborg ship pilot who dreams of going to the planet to see what it's like. And one day, you get your wish when your vehicle crashes into the planet.
Now, you must explore it and try to find out not just the truth, but find a way off of it. There are multiple modes of gameplay for you to enjoy, and you'll need to level up as you fight monsters in order to truly overcome all that is on the place they sometimes call…Earth's Shadow.
#25 Harvestella
Release date: November 4, 2022
Publisher: Square Enix
Developers: Square Enix, Square Enix Montreal
Platforms: Nintendo Switch, Microsoft Windows
Harvestella is a play on certain other games that you likely know about, ones that blend farm mechanics and RPG elements to make things really special.
In this title in particularly, you play as a person who wakes up in a world where a death storm of sorts arrives and wipes out all crops within the break between the seasons. The people have to lock themselves away when this Quietus happens. And then, they start all over.
You will get to explore this land, and grow your own crops as well so you can provide for those around you. Then, you'll team up with some of the townfolk to take on monsters and figure out the true mysteries of the Quietus and what is really happening in this world.
#24 Weird West
Publisher: Devolver Digital
Developer: WolfEye Studios
Platforms: Xbox One, PC, PS4
Release Date: March 2022
Weird West is an interesting, top-down shooter that has randomized events happen through every playthrough. You begin the story with six playable characters that can all suffer from permanent deaths due to how you decide to play the story. Since the deaths are permanent, there is nothing that can be done except to move onto the next playable character and play through the story they've developed for themselves thus far. The actions performed by the players are also permanent and can affect the overall story as well as how the game ultimately ends. The game also features horror and supernatural elements that, although aren't necessarily
#23 Nobody Saves The World
Publisher: Drinkbox Studios
Developer: Drinkbox Studios
Platforms: Nintendo Switch, PlayStation 4, Xbox Series X and Series S, Microsoft Windows, Xbox One, PlayStation 5
Release Date: January 18, 2022
Nobody Saves The World is a very interesting take on the dungeon crawler world. Because in this game, you play…Nobody. Yep, that's you!
But here's the twist, your "nobody" has the ability to transform into various things. You'll start out as small things like a slug, then as you grow in your experience you can become other things like a horse, a robot, various warriors and monsters, and more!
Each form has its own gameplay style and abilities, so test them all out to see which one works for you!
And you'll have plenty of time to make it work as the ever-evolving dungeons are full of monsters to fight! Plus, you can play it with friends and REALLY go to work on them!
#22 Ninja Simulator
Developer: RockGames S.A.
Publisher: RockGames S.A.
Platform: PC
Release: NA
The name alone for this game should tell you everything you need to know. Ninja Simulator puts players into the role of a highly-skilled ninja where you're battling it out against different clans. You'll have targets to take out, but just like a ninja, the goal is to stick into the shadows and blend within your environments. It's only after studying your surroundings and opponents that you'll jump out in an attempt to take out any enemies necessary before vanishing in thin air. We're still waiting on a release date to get attached to this game, but you might get to simulate life as a skilled ninja sometime within this year.
#21 Soulstice
Developer: Forge Reply
Publisher: Modus Games
Platform: X/S, PC, PS5
Release: 2022
Soulstice puts players into a holy kingdom that gets invaded by a sinister force. Fortunately, the Kingdom has an ace up its sleeve that might prevent their collapse. Thanks to their Chimeras, the Kingdom stands a chance at survival, and a means to rid the world from this foul force. Chimeras are these incredible elite warriors that are only formed by combining two souls. Players in this game will be taking the role of Briar and Lute, two sisters that have unified their souls to help fight off these beasts and save the Kingdom. Here our protagonists will have to fight off enemies with various weapons and make upgrades to make their attacks even more powerful. However, as the sisters progress through their battles, they'll uncover the secrets of the Kingdom and the Chimeras order.
#20 Thymesia
Developer: OverBorder Studio
Publisher: Team17
Platform: PC, X/S, PS5
Release: NA
Thymesia is a game that throws players into a kingdom that thrives through the use of alchemy. However, it was soon discovered that the cost of this practice was deadly. Now monsters have emerged into the land, and nothing but chaos and decay are left. Players are taking the role of a protagonist who has lost his memories. However, it's the hope of the kingdom and what's left of humanity to figure out how to rid the world of these horrifying creatures. Unfortunately, at the moment, we don't have a release date. Developers were trying to get the game out in 2021. But it had since been unveiled in November of last year that the project was pushed back into 2022.
#19 Return to Nangrim
Developer: Syoforge
Publisher: Syoforge
Platform: PC, PS4, XBO
Release: 2022
Return to Nangrim is an upcoming dark first-person adventure game where you're venturing through the hostile fantasy world. So far, we know players are venturing through the mountains to reclaim it for the dwarves after zombies have flooded into the area. You'll explore environments, craft weapons, seek clues, solve puzzles, and help leave your own personal stamp on Nangrim.
#18 Achilles: Legends Untold
Developer: Dark Point Games
Publisher: Dark Point Games
Platform: PC
Release: 2022
Achilles is an upcoming action RPG that developers describe as a souls-like game. Players here are going on a new mythical journey as Achilles, taking part in a centuries-long battle between Hades and Ares. You'll step in and be the hero of this mythological land as you fight off hostile enemies such as trolls to skeletons. Players can expect hack and slash gameplay, easy-to-grasp controls, and even online cooperative multiplayer support. So far, the game is slated to launch into the marketplace this year, but we don't have a release date yet. With that said, when the game does release, it should be available through early access first.
#17 Showa American Story
Developer: Nekcom
Publisher: 2P Games
Platform: PC
Release: NA
Showa American Story is a game centered around classic 80s pop culture. In this game, America has been overtaken by Japan, and it's left a major change to how the country has adopted. However, players are taking the role of a young woman named Choko, who was risen from the dead. Now the world is overtaken by the undead. You'll have to make a journey across the country in search of answers about what happened to you and the event that has drastically changed the world. Players can expect a fast-paced combat game where you'll rip through countless enemies either through the melee or ranged weapons.
#16 Bleak Faith Forsaken
Developer: Archangel Studios, Miso Vukcevic
Publisher: Miso Vukcevic, Archangel Studios
Platform: PC, XBO, PS4
Release: 2022
Bleak Faith Forsaken is a crowdfunded game and is now gearing up for a release. The game is a bit like a Souls game where you have some dark fantasy setting with brutal third-person action RPG combat. Developers are calling this game a cross between cyberpunk and dark fantasy. You'll be stepping into a role as a warrior. Living in the last remaining outpost of the Forsaken, players are forced into battle against the hostile creatures seeking to end humanity. However, our protagonist will slowly uncover the meaning of this world full of isolation, dread, and what civilization has come to over all these years. At the moment, Bleak Faith Forsaken is slated to launch sometime within the second quarter of this year.
#15 The Last Oricru
Developer: GoldKnights
Publisher: Prime Matter, Koch Media
Platform: PC, X/S, PS5
Release: 2022
The Last Oricru is an upcoming action RPG that focuses on player choice. Developers will put players into the role of a protagonist who has awakened in a strange world undergoing conflict. Two factions are in a battle, and your decisions will play a role in how the game concludes. We've seen developers promise a big focus on player choice, so we're always interested in seeing what games deliver on that statement. With The Last Oricru, the game will constantly adapt to the choices you make. According to the developers, while you are in this campaign to help end the conflict, every mission you take and character you kill will lead to different outcomes. This adapts not only the story but also the game world as well.
#14 Bionicle: Masks of Power
Developer: Team Kanohi
Publisher: Team Kanohi
Platform: PC
Release: NA
Do you remember Bionicle? It's making a new video game comeback with Bionicle: Masks of Power. This is actually a fan-made game set to be an open-world adventure set within the Bionicle universe. Here players are going through the quest to collect all the kanohi masks of power and free those enslaved by the evil Makuta. While Bionicle might not have the fan base it once had, this game should bring some fans back into the action. After all, being a fan-made game, there is some focus on delivering a project made that would appeal to those early 2000s fans of this IP. Now whether this comes out in 2022 or not remains to be seen. However, a demo is planned to release prior, so you should be able to try this game out before the full launch.
#13 Lies of P
Developer: Round 8 Studio, Neowiz Games
Publisher: Neowiz Games
Platform: PC, X/S, PS5
Release: NA
We're sure you're all familiar with the children's story Pinocchio. It's a classic tale of a young puppet boy that strives to become a real boy. However, this is a different take on the classic tale, and it's drastically darker. Pinocchio is a puppet striving to become a real man in this game. However, in these dark, sinister locations is tough adversaries that would seek your demise. You'll receive Souls-like combat as you time out your attacks, gather new weapons, and successfully parry an individual. Being a puppet, we imagine there will be some different attributes to tweak on the character to make Pinocchio an even more lethal weapon. During your quest, you'll have to seek out clues to hunt down Mr. Geppetto.
#12 Elex II
Developer: Priana Bytes
Publisher: THQ Nordic
Platform: X/S, PS4, PC, PS5, XBO
Release: March 1, 2022
If you enjoyed Elex, then you can get ready for its sequel. Elex II is another open-world action RPG that puts players back into the role of Jax. This time around, we know that an invasion is coming, and Jax is forced into uniting all the world's factions to stand a chance to fight back against the enemy. Of course, that's going to be easier said than done, but it does look like players will find the game adapts to the choices you make along the way. For example, certain NPCs could end up dying while others may not side with the actions you take. At the moment, Elex II doesn't launch until March, so we're interested in seeing how the game has evolved and adapted since the developers last brought out the initial Elex release.
#11 Stranger of Paradise: Final Fantasy Origin
Developer: Team Ninja
Publisher: Square Enix
Platform: PC, PS4, PS5, X/S, XBO
Release: 2022
Ninja Theory is bringing out a Final Fantasy game this year. We're following a group of characters as they embark on a legend telling of warriors coming in to stop Chaos and its legion. So it appears that our group of protagonists begins their uphill battle to cleanse the world. This is an interesting release for the franchise as it's a new take on the original Final Fantasy video game but with new fast-paced action RPG combat mechanics. Please don't get this confused as a remake or a sequel, but instead, you can treat this game as its own standalone installment. Both veteran fans and newcomers should be able to jump into the title, but we'll have to wait and see just how the game is received compared to other releases of this long-running franchise.
#10 Gotham Knights
Developer: WB Games Montreal
Publisher: Warner Bros. Interactive Entertainment
Platform: PC, PS4, PS5, X/S, XBO
Release: 2022
Batman games are always a blast, but in Gotham Knights, we're not taking on the role of the Dark Knight. Instead, this game starts off with Bruce Wayne being killed off. A final message goes out as a warning to his allies, Robin, Nightwing, Batgirl, and Red Hood, hoping that they will keep Gotham safe. Next, we're dealing with the new nefarious group called the Court of Owls, after debuting in Batman's New 52 comic book series. Additionally, a slew of other iconic Batman villains and criminal scum looking to claim Gotham City's territory. We know that each character has a unique playstyle and abilities, so we're sure you'll want to pick up and play various characters, if not selecting a specific character for a task or mission.
#9 Pokémon Legends: Arceus
Developer: Game Freak
Publisher: Nintendo, The Pokemon Company
Platform: NS
Release: January 28, 2022
Pokemon is getting a new game this year. It's actually a brand new game rather than a remake or remastered edition from a past installment. With that said, the game will be set well before the events of past Pokemon titles. As a result, there's not an established league or trainers really within the game. Also, you'll find that the Pokemon can be viewed out in the open, and as a result, you don't necessarily have to engage in battle with them. Instead, you can toss a Pokeball in hopes of catching these creatures out in the wild. Although, you can expect the traditional turn-based combat system to be featured here. This is also another look at how the development team is evolving Pokemon and what future games might play like depending on how the reception ends up going for this installment. So far, the game's reception has been incredibly positive by critics, so this could be a massive hit installment for the franchise when it launches to the public.
#8 Monster Hunter Rise
Developer: Capcom
Publisher: Capcom
Platform: NS, PC
Release: January 12, 2022 PC
Monster Hunter Rise is not necessarily new. This game did come out last year for the Nintendo Switch. However, this year PC players are getting the game. If you played a Monster Hunter title before then, you know what to expect here. Players are on hunts to take out these behemoth monsters in the game. From there, you're given various loot to craft up better items, giving you the ability to fight more challenging enemies. It's a game series that has a strong following, so we imagine that if you haven't played the IP, you're at least familiar with it. With that said, Monster Hunter Rise does come with a specific attribute that makes it a bit unique. As the name suggests, there is some verticality gameplay here. With a grapple system, you can reach new heights and get higher ground against the targeted beast.
#7 Tiny Tina's Wonderlands
Developer: Gearbox Software
Publisher: 2K Games
Platform: PC, PS4, PS5, XBO, X/S
Release: March 25, 2022
Tiny Tina's Wonderlands is a spin-off game from the iconic Borderlands franchise. However, it's important to know that you don't actually have to know anything about the Borderlands franchise to enjoy this one. The developers are making this a standalone experience that also features the iconic Borderlands 2 character, Tiny Tina. Instead, in this game, we're going through a fantasy adventure where you'll battle against all sorts of hostile creatures along the way. We're waiting for more information to come out on the premise, but it does look like there is more focus on melee combat this time around. You'll have different classes and spell casting to make use of. Meanwhile, just as the Borderlands games were famous for, there is plenty of loot to uncover and equip along the way. If you're after something to play with friends, this might be a great party game to connect with other players online.
#6 Crisis Core Final Fantasy 7 Reunion
Developer: Square Enix
Publisher: Square Enix
Platforms: PC, NS, PS4, PS5, XBO, X/S
Release: December 13, 2022
For some, the game known as Crisis Core was fun, but not a lot of people got to play it because they didn't have a PSP. If you were one of those people, then you're in luck, as Crisis Core Final Fantasy 7 Reunion, the remake of that title, will be coming to MULTIPLE platforms later this year. Including the Nintendo Switch!
This time around you'll play as Cloud Strife's best friend in Zach Fair. He has his own story to tell, and it ties heavily into the world of Final Fantasy, complete with fantastical locations to explore, characters to meet and remeet, and of course, battles to take part in!
#5 Dying Light 2: Stay Human
Developer: Techland
Publisher: Techland
Platform: PC, PS4, PS5, XBO, X/S, NS
Release: February 4, 2022
Dying Light's sequel was delayed out of 2021, but now we're finally getting our hands on the game this year. Dying Light 2: Stay Human puts players into a new protagonist and area. Overall, the game is still about staying alive as humanity is dealing with a massive virus outbreak. In this installment, we're tossed into an enormous city sanctuary. With walls being the only thing keeping these citizens safe, the rule of the land is governed by different factions. Players will have to deal with these factions directly, but depending on your actions and choices could alter the relationships with these factions and alter the city environment itself. Of course, just like with the first game, this title has a large focus on parkour. You'll need to move around the city swiftly and attempt to stay away from danger by running, vaulting, and climbing up different buildings. Developers have also made sure the combat can be combined with the parkour system to give players a bit more freedom in traversing the area quickly while delivering some devastating blows towards enemies in your pathway.
#4 Bayonetta 3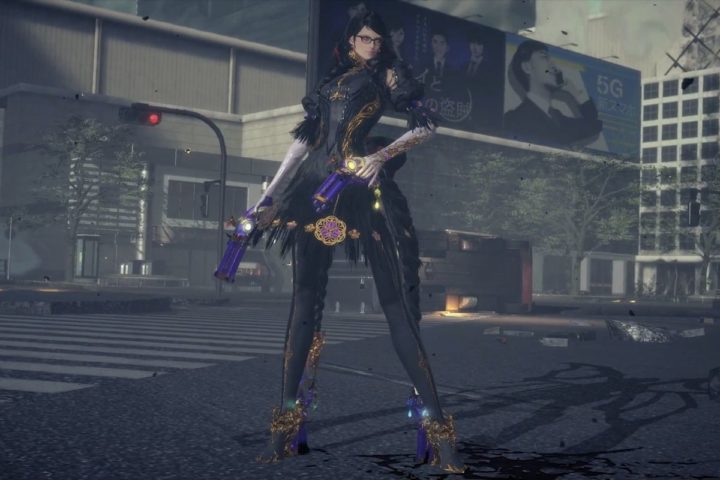 Developer: PlatinumGames
Publisher: Nintendo
Platforms: NS
Release: October 28, 2022
Bayonetta 3 is set for release on October 28, and it will be a Nintendo Switch exclusive – sorry console gamers, you should have seen this coming. Bayonetta 3 will see the dark witch fight against a brand-new, terrifying threat that will stop at nothing when it comes to wreaking havoc. Bayonetta won't have to fight these intimidating creatures all on her own though, she will become allied with old friends once again, specifically a witch called Viola, and an ensemble of alternate Bayonettas. This is another game that is touted to do great things, but only time will tell if it truly delivers.
#3 Horizon Forbidden West
Developer: Guerrilla Games
Publisher: Sony Interactive Entertainment
Platform: PS4, PS5
Release: February 18, 2022
Horizon Zero Dawn was a breakout hit for the PlayStation 4. Overall, the game was set in the distant future long after mankind had fallen, leaving humanity to live among themselves in small tribal groups. The narrative mainly revolved around Aloy, who was banished from her tribe as a baby, and as a result, she sets out on a quest to figure out where she belongs in this world that giant mechanical beasts dominate. Now we have a new video game installment called Horizon Forbidden West. This time around, Aloy has a new challenging quest to take on. After a plague has taken over the world, dooming all living things, players will have to venture to the west coast in hopes of finding the source of this plague and saving humanity from destruction. With that said, Aloy will find new mechanical beasts and other hostile tribes that have taken control of these robotic creatures while also claiming territories she will need to enter to reach the destination.
#2 God of War Ragnarok
Developer: Santa Monica Studio
Publisher: Sony Interactive Entertainment
Platform: PS4, PS5
Release: November 9, 2022
God of War is a massive IP for Sony after first getting started on the PlayStation 2. We've followed the journey of Kratos over the years, and after a short dormancy to the IP, we finally received a new installment in 2018. The 2018 release showcased Kratos with a son to raise in a new land. Here we're dealing with the Norse mythological gods, and while it's clear that Kratos had not relied on his abilities to slay enemies in quite some time, the game opens up with the Norse mythological gods realizing Kratos is among them. We won't spoil more than that because while the game has been available on the PlayStation 4 since 2018, we finally have a PC port this year. So quite a few newcomers are enjoying the game for the first time. With that said, the sequel is coming out this year, God of War Ragnarok. However, you won't find it on PC, or at least you won't find it on the PC platform this year. We're not sure if the game will eventually launch on PC, but God of War Ragnarok will pick up after the events of the 2018 release. As the name suggests, another battle is brewing as Kratos will soon have to face the foretold Ragnarok prophecy.
#1 Elden Ring
Developer: FromSoftware
Publisher: Bandai Namco Entertainment
Platform: PC, PS4, PS5, XBO, X/S
Release: February 25, 2022
Elden Ring is a game that had a ton of players waiting to get their hands on. This is the latest major release by the development team, FromSoftware. Now, if the development studio name doesn't ring a bell for you, these are the folks responsible for games like Dark Souls and Bloodborne. However, this is not a game connected to past franchises. Instead, this is a new IP, and FromSoftware made it that way to allow the freedom to create something rather than limited to established lore confinements. In fact, to help build out the new game lore and world, FromSoftware brought in George R.R. Martin, who was responsible for the novels that HBO's Game of Thrones was adapted from. Players can expect the same kind of difficult combat gameplay that FromSoftware is known for, but you'll have a large open world map to explore this time. There are countless points of interest to explore, enemies to face against, and a plethora of massive boss fights within it. Although it looks like the boss fights are optional, or at the very least, a few bosses can be avoided.