---
Looking for a challenge? Survival games will task you with gathering resources, maintaining your vital signs, crafting useful items, and attempting to survive the elements. The survival genre is constantly growing, and if you own an Xbox One, there are plenty of excellent titles to grab today. We've chosen some of our picks for the best Xbox One survival games, spanning different difficulties and genres. There's something for every kind of fan below.
---
#19 Grounded
Grounded is a game that many will love…not only is this world a dangerous place but you are now the size of an ant. A tiny ant. It is now up to you to try and survive this land in the backyard…be careful and see how long you can survive.
#18 We Happy Few
PC | Xbox | PlayStation
We Happy Few places players in an alternative timeline in Europe where citizens are forced to consume a daily drug, blinding them from the harsh realities of the world. The game's narrative follows protagonists who have refused to take the drug, allowing them to see the corruption and horror surrounding them. As they venture out to solve their own mysteries, they'll have to carefully stay under the radar to avoid bringing unwanted attention.
Going about this game will require players to avoid battles when possible–otherwise, there's a chance of being overrun and in a need of a quick way to remove yourself from the public eye. Likewise, you'll need to keep your vitals up along the way which could mean finding something to feast on when possible.
#17 Fallout 4 Survival Mode
PC | Xbox | PlayStation
A game that you might have missed out on for its survival gameplay is Fallout 4. While the main game also features some of these aspects, there's a dedicated Survival mode featured within the game that provides a real challenge. This mode can be triggered before starting a new game and can't be toggled within the settings after already starting a new game. There are several changes that make the game a bit more difficult, whether it's adding weight to ammunition, no fast traveling, more damage, being subject to fatigue, and having no option to quick save. Instead, the only way to save the game is to sleep in a bed.
#16 DayZ
PC | Xbox | PlayStation
DayZ first started as a mod for the ARMA 2: Operation Arrowhead, which later inspired developers to give it a standalone release. Players are tasked with surviving a fictional post-Soviet Republic during the zombie pandemic.
Starting out, players have practically nothing and it's up to them to scavenge items from around the map. The game focuses on human interaction, and players can either join forces or attempt to kill each other. (The fun part is trying to figure out whether you're in danger before it's too late.) DayZ had a bit of a rocky release but it's managed to make a decent comeback.
#15 ARK: Survival Evolved
PC | Xbox | PlayStation | Nintendo
ARK: Survival Evolved might offer the most unique spin on dinosaurs in this entire list, with the game taking place in a breathtaking original universe with harsh environments and even harsher wildlife. It's easy to compare Studio Wildcard's survival game gameplay to Minecraft, as players learn to hunt and gather the resources necessary to deal with the world around them. While Ark: Survival Evolved does share much in common when it comes to its systems and crafting mechanics, the playground it takes place in couldn't be more different. What Ark lacks in polish it makes up for with interesting creatures, interactivity, and a foundation that encourages experimentation.
#14 Chernobylite
PC | Xbox | PlayStation
Chernobylite might just be the most immersive entry on this list. The Farm 51's first-person survival game is dripping with tension and horror, taking place in a 3D-scanned version of Chornobyl's Exclusion Zone. If walking through a twisted version of an infamous nuclear powerplant doesn't pull you in, maybe the game's RPG elements and the non-linear story will. Either way, there's not much like being dropped into the world of Chernobylite.
#13 State of Decay 2
State of Decay mixes everything we love about survival horror with the realism of having to travel with chaotic people that you can't control. The game is set in an open-world environment and allows you to play as different characters in order to take advantage of their different characteristics and skills in order to survive. You can play cooperatively with your friends to build shelters and gather resources to fight against hoards of zombies through the unique day and night cycles. There are also vehicles you could drive but it's important to note that they do require gas and can be damaged when running over zombies or smashing into obstacles.
#12 Conan Exiles
PC | Xbox | PlayStation
Conan Exiles is an open-world survival game set within the world of Conan the Barbarian, but the story won't follow the title character himself. instead, players will create their own unique protagonist. From the start of the game, players will find that their character has been sentenced to death by crucifixion under the blazing sun. As you lay waiting for death, Conan comes by and rescues your character leaving players to navigate the harsh and unforgiving world.
Now labeled as an outcast, players will have to roam the wasteland where the weak are killed. You'll find that in order to stay alive, you'll need to gather resources, craft goods, and dominate fights in a world filled with enemies. You'll learn early on that players will have the stamina to watch out for along with thirst and hunger.
#11 The Flame in the Flood
PC | Xbox | PlayStation | Nintendo
The Flame in the Flood is a roguelike survival adventure game that follows a young girl named Scout who is traveling down a river after a flood destroys most of humanity. Being a roguelike survival game, players will want to aim for progressing through the game without dying–otherwise, they will lose precious equipment and valuables. However, there is a checkpoint system, so instead of starting completely over and attempting to regain resources, players can choose to start from a previous checkpoint.
#10 7 Days to Die
PC | Xbox | PlayStation
7 Days to Die is a popular zombie game from developers The Fun Pimps. The game takes place after a world war that caused much of the planet to be wiped out due to nuclear weaponry. Exposed to the radiation, a large majority of humans became mindless zombies leaving the remaining few survivors to scavenge for survival. Much like other zombie survival games, this is a wave-based title where players will need to seek out shelter, food, and water.
There's quite a bit of crafting in this game and as the title suggests, players only have a week to prepare their settlement. At the end of the week, a horde of zombies will come to raid your area. If you survive the night, you're able to once again go out and gather supplies, refortify your base, and even make some useful upgrades. This game also comes with the added benefit of cooperative gameplay, allowing players to build a base up with friends and prepare for the fight ahead. It may seem like a theme for this list, but players will once again find that this title is also stuck in early access.
#9 Don't Starve
PC | Xbox | PlayStation | Nintendo
In Don't Starve, players are dropped into a dark and dreary world with little instruction about what to do. Players control a scientist named Wilson as he survives through the night with monsters and supernatural enemies hot on his tail. Throughout the game, players will have to search and scavenge the world during the day to gather supplies from firewood to food to survive nightfall. This survival game received a standalone expansion called Don't Starve Together not long after the game was released. The gameplay remains the same, but multiplayer support has been added. Have fun with a friend or a random player online!
#8 Green Hell
PC | Xbox | PlayStation | Nintendo
Green Hell is a survival game set in the Amazon rainforest. Players take the role of Jake Higgins, an anthropologist that awakens on the Amazon River. Knowing that his wife, Mia, had gone missing when attempting to contact the indigenous people, Jake seeks answers. However, being alone in the Amazon Rainforest is extremely dangerous. You'll have to work on navigating through the forest, gathering details, and ensuring your vitals are up. You may not only deal with a lack of food and water, but being in the Rainforest could mean stumbling upon poisonous animals. Likewise, if you're not addressing your wounds or getting enough sleep, it's easy for Jake to start hallucinating.
#7 The Long Dark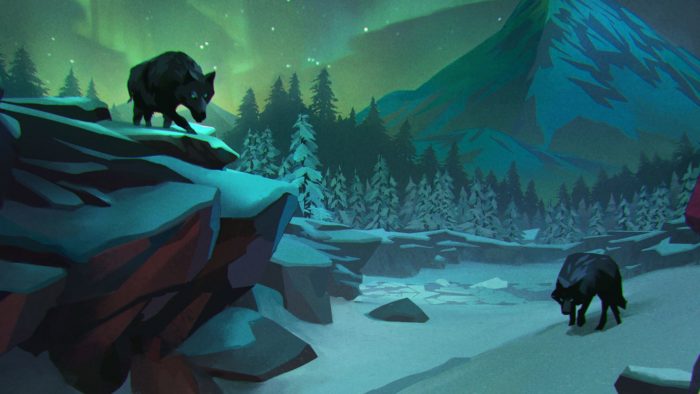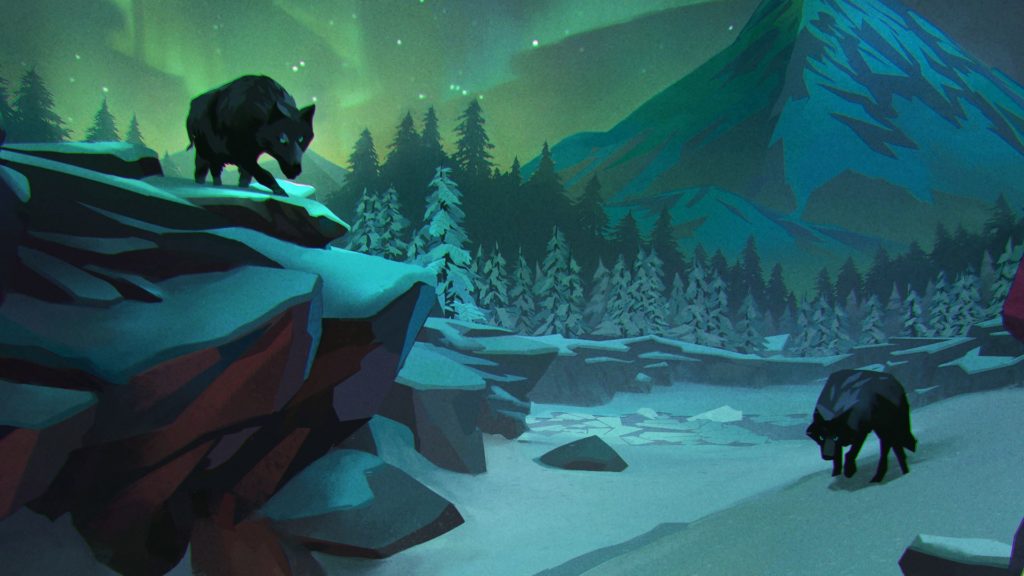 PC | Xbox | PlayStation | Nintendo
The Long Dark is unlike any other game on this list. Drenched in atmosphere and an overwhelming feeling of isolation, Hinterland Studios' first-person exploration game puts the player against the cold, asking them to do whatever it takes to survive. Living with the aftermath of a geomagnetic disaster is only half the battle, as you'll soon learn the importance of endurance in an environment that's truly out to get you.
#6 Astroneer
PC | Xbox | PlayStation | Nintendo
Within Astroneer, there's no storyline or set end goal. Instead, the game asks players to build, craft, and simply survive the harsh elements of the world. Players take on the role of an astronaut who navigates a world that can be shared freely. The game allows crafting and exploration through the use of various vehicles. However, the open-world environment can be troublesome for our protagonist which ultimately means players will need to keep a sharp eye on their surroundings. To keep your protagonist alive, players will need to gather resources such as fuel to power the spacecraft along with a healthy stockpile of oxygen reserve tanks.
#5 This War of Mine
PC | Xbox | PlayStation | Nintendo
This War of Mine is a very different game compared to the other titles on this list. In this game, players control a group of survivors caught in a city under siege. When we think of war games, we're usually in the perspective of a soldier going into battle against evil forces. In this game, players are not soldiers, but everyday individuals who are attempting to survive the harsh realities of wartime.
Players will find that it's too dangerous to leave their building during the day. This means going out at night to find resources. Overall, you're attempting to keep your group alive and well, but you'll soon find out that there will be some extremely difficult decisions that you'll have to make. Morals will be put in question as you seek out goods and keep those in your care safe.
#4 No Man's Sky
PC | Xbox | PlayStation | Nintendo
One of the "it got better over time" games on this list, No Man's Sky is a fine example of a team making good on its promise. What started off as a relatively simple and bare-bones space sim has finally gone on to be something much, much bigger.
Cruising through space, building your own spaceport, or leading expositions on different planets have never been more seamless, thanks to massively improved loading times. Heaps of content, including mech suits and more ship options, not to mention multiplayer, make No Man's Sky a much more improved experience than its hollow launch in 2016.
#3 Minecraft
PC | Xbox | PlayStation | Nintendo
You've heard of Minecraft. A global phenomenon, endless worlds can be created and explored, making for quite a fun and relaxing gameplay experience. The main focus of this game is to explore and thrive in a world filled with friendly critters, NPCs, and monsters. When you start a game, you'll need to build, harvest, hunt, and maintain your health along with your hunger. Meanwhile, you'll have the ability to explore and find great spots to start building up a base.
It's all about progression, getting a system established to keep resources up, improving your base, and obtaining better tools to make the overall experience a bit more seamless. Of course, if you don't want to go through the game as a survival experience, there is a creative mode option that gives players the ability to freely create without the fear of losing a life, progression, or precious items. This game does offer the ability to allow up to four players in a local co-op. Online, you can work with up to eight players.
#2 Subnautica
PC | Xbox | PlayStation | Nintendo
Subnautica is an alien ocean survival game full of beautiful (and sometimes dangerous) alien wildlife to interact with. The playable character's ship is shot out of orbit by a mysterious pulse gun. As the only survivor of the crash, he has to explore and survive his new underwater environment. Meanwhile, there is a larger plot taking place. Another alien race is attempting to cure a plague in their community by harvesting the eggs of a huge and ancient alien creature called the Sea Emperor. Communicating telepathically with her, he attempts to find her and set her free.
This first-person perspective survival game has multiple modes of difficulty. In survival mode, you have to manage your thirst, hunger, oxygen, and health, but if you die, you respawn. However, in hardcore mode, there's no coming back, and in creative mode, life is an absolute breeze! You can just build things and explore without worrying about health and thirst, etc. The open-world format is really cool too. While there is an overarching plotline, most of the game is you exploring and gathering resources. Considering the beautiful underwater world, there is so much to explore. Plus, you get to catalog and interact with the alien wildlife!
#1 Subnautica: Below Zero
PC | Xbox | PlayStation | Nintendo
Open-world and survival games go hand in hand, and while there are many to pick from, Subnautica: Below Zero easily takes a spot on our list. What better way to show off the depth of the Xbox's power than by showing off the depth of the sea?
Subnautica: Below Zero, a sequel to 2018's debut, is more of the same–but better. Stranded on another planet, players will have to build bases and scavenge resources to survive both harsh climates and harsher monsters. There's a lot to take in, as you start off with very little, but in time, you'll be building Seaquest-worthy operating bases. It's tough, like the weather conditions you face, but so worth it when it all comes together.