You don't always have to jump online and go through a game with other players. Sure it's nice to go along a campaign with a friend or two, but sometimes you rather just sit back and enjoy a video game alone. Either after a hard day at work or a long session at school, tuning in to a fantasy world and going through a video game can turn things around. If you're a fan of single-player focused video games and want a heads up on what to expect for 2020, then we have you covered. In this list, we're going to showcase some of the more anticipated video games releasing in this coming year. Likewise, check back often as we'll continue to monitor and update this post when new video game titles are revealed.
---
#15 The Outer Worlds – Peril on Gorgon
Developer: Obsidian Entertainment
Publisher: Private Division
Platforms: PC, PS4, XBO, NS
Release: September 9, 2020 (DLC)
Co-op: N/A
Competitive Multiplayer: N/A
Obsidian Entertainment has made some truly remarkable RPG video games over the past several years and their last big release that has come out into the market was 2019's The Outer Worlds. In a lot of ways, the game acted similarly to the development team's time with the Fallout franchise. It's a first-person RPG experience in which players are traveling through different planets and completing missions. Each decision you make has a consequence and the narrative really shifts around towards your will. However, if you completed the game don't write it off just yet as most of us will be ready to dive back into the RPG epic once again.
Two DLC story expansions are coming for the game with the first set to release on September 9, 2020. This DLC is called Peril of Gorgon where players will take their crew that they've established during the campaign and embark on a new storyline journey. Sent to an asteroid named Gorgon, players are in for a noir-themed investigation that revolves around a mysterious drug and murder. Just like with the main campaign, there is a ton of choices that players will be able to make throughout and each will play a role in the narrative. Outside of that, players can still expect a slew of new weapons, armor, and characters to interact with.
#14 Twin Mirror
Developer: Dontnod Entertainment
Publisher: Bandai Namco Entertainment
Platforms: PC, PS4, XBO
Release: 2020
Co-op: N/A
Competitive Multiplayer: N/A
Dontnod Entertainment has a new episodic adventure title for players to enjoy. The development studio may be best known for their Life is Strange series but the next episodic journey coming this year that's not attached to the Life is Strange franchise is Twin Mirror. This is an upcoming psychological thriller which follows a protagonist named Sam who returns back to his old hometown to attend the funeral service of his best friend. Things take a turn for the worse when he awakens with no memories of the previous day while covered in blood.
The development studio is not known for delivering video games with a multiplayer component. Ever since their first release, Remember Me a last generation game that released in 2013, Dontnod Entertainment has only developed titles with single-player in mind. They also seem to thrive on their narrative journeys that are filled with choices and consequences which does give some incentives in not only playing it casually on your own but going back to replay the game to see just how certain situations would have potentially played out.
#13 Ghost of Tsushima
Developer: Sucker Punch Productions
Publisher: Sony Interactive Entertainment
Platforms: PS4
Release: TBD
Co-op: N/A
Competitive Multiplayer: N/A
An upcoming action-adventure game that may be a quick sale for players due to the developer working on it alone is Ghost of Tsushima. Sucker Punch Productions is the development studio behind the game and it's slated to be based around the last samurai of a small island. We've seen this game on and off over the past couple years, but we're hoping that it makes out of development and into the market before the end of 2020.
As mentioned, this is a game based around the last samurai of Tsushima Island. Set in 1274, players step into the role of Jin Sakai, who is the last person fighting back for the island after it was invaded by Mongols. With samurai no longer being the prime threat, Jin quickly understands that he will need to resort to a new fighting technique known as the Ghost, to successfully fight back.
#12 Call of Duty: Black Ops Cold War
Developer: Raven Software, Treyarch
Publisher: Activision
Platforms: PC, PS4, PS5, XBO, XSX/S
Release: November 13, 2020
Co-op: Online/Local
Competitive Multiplayer: Online/Local
Call of Duty is an annual video game franchise so we were expecting something to come out for the franchise in 2020. We now know that title will be Call of Duty: Black Ops Cold War, a title that is actually set to take place after the events of the first Call of Duty: Black Ops game. This time around as the name suggests, we are the height of the Cold War where a time of uncertainty looms over nations due to the threats of nuclear war nearing. Players will be taking the role of Russell Adler, a CIA officer that is been tasked to hunt down a believed soviet spy by the name of Perseus.
This is a step back to the traditional Call of Duty title for the Black Ops series as if you can recall back to the Call of Duty: Black Ops 4 release, the title didn't come packed with a campaign for players to complete. Instead, it was a multiplayer-only focused game, but this upcoming Call of Duty: Black Ops Cold War will come packed with a campaign storyline that you can complete alone along with a slew of multiplayer game modes such as the return of the beloved Zombies game mode.
#11 Assassin's Creed Valhalla
Developer: Ubisoft
Publisher: Ubisoft
Platforms: PC, PS4, XBO, XSX, PS5
Release: 2020
Co-op: N/A
Competitive Multiplayer: N/A
After Assassins' Creed Odyssey launched into the market, Ubisoft opted to put the franchise on hold for a year and take time to craft the next installment carefully before its release. As a result, Ubisoft has introduced Assassin's Creed Valhalla which is slated to release this year. We only have one trailer for the game so far and information is a bit scarce. As a result, more information is bound to come out over the coming months as Ubisoft prepares for a launch towards the end of 2020. In this game, players will be following a Viking expansion that is moved into England where we are supposedly going to have at least four major kingdoms to explore.
The Assassin's Creed franchise is easy to dive into, especially as of late with players able to step into a unique individual character role and live out their life. From Assassin's Creed Odyssey, players are able to freely explore, meet with different characters, align themselves with certain factions, and tweak their character with a wide range of gear pieces. That's all likely to make a return, but we do know of at least one major change-up from the last installment. In Assassins' Creed Odyssey, players felt like they had to grind in order to progress the game. With this installment, you can progress and play the game you'd like to enjoy. Ultimately, if you want to enjoy the single-player campaign then you can do so from beginning to end. Whereas in Assassin's Creed Odyssey, players had to reach certain level caps which oftentimes resulted in completing side quests.
#10 Marvel's Avengers
Developer: Crystal Dynamics
Publisher: Eidos Montreal
Platforms: Square Enix
Release: May 15, 2020
Co-op: Online
Competitive Multiplayer: TBA
The Marvel's Avengers video game was anticipated for quite some as Square Enix and the development team over at Crystal Dynamics have kept a tight lid on what players could expect. Thankfully we got our first look at the game during E3 2019 where we learned that this is a new unique storyline that will feature quite the plethora of Marvel characters and can be enjoyed at your own pace rather than working with friends. Before we get too ahead of ourselves, Marvel's Avengers take on a story that begins on A-Day, a moment in history that was meant to be celebratory. Earth's mightiest heroes were unveiling their new headquarters in San Francisco but after a catastrophic incident leaves the city destroyed and Captain America, the government takes it into their own hands to outlaw superheroes.
The Avengers have disbanded and years pass by but a new threat on Earth appears leaving the Avengers to join back together and start their quest to not only save humanity but find out the culprit that may have caused the original incident to occur. As mentioned, there is a number of characters in the game which you can take the role of but it's worth noting that new characters and content is already planned for free alongside paid DLC for the game. Likewise, this game is available to be played offline as a single-player experience, but there is always the option to join in with four other players at certain points of the game.
#9 Half-Life: Alyx
Developer: Valve
Publisher: Valve
Platforms: PC
Release: March 23, 2020
Co-op: N/A
Competitive Multiplayer: N/A
Half-Life: Alyx may not be the Half-Life 3 that most of us have been waiting for, but we did get a new installment in the Half-Life universe. The video game follows after the events of Half-Life but before Half-Life 2 where players take on the role of Alyx Vance. With the aid of her father, Eli Vance, Alyx is on a mission to fight back against the Combine. It's also a unique take to the Half-Life franchise as well since the game is VR-based only.
Valve developed Half-Life: Alyx to be a virtual reality game so those of you who were wanting a traditional Half-Life game may be disappointed, but the gameplay shown so far may sway you towards picking up a copy. Of course, with that said, you will need a PC compatible VR headset like the Oculus Rift along with having a PC capable of running VR video game titles. With that said, you'll also find that the game will retain a lot of the same components from the franchise such as exploration, action, and puzzle-solving.
#8 Final Fantasy VII Remake
Developer: Square Enix Business Division 1
Publisher: Square Enix
Platforms: PS4
Release: 2020
Co-op: N/A
Competitive Multiplayer: N/A
One of the biggest Final Fantasy titles to have released is finally getting its much-deserved remake. Final Fantasy VII has been rumored to be remastered, rebooted and remade for years. Fans have been pleading for Square Enix to return and give the game a proper facelift after its initial release on the PlayStation, but it's only now with the PlayStation 4 that we're finally going to see that remake become a reality.
Square Enix had unveiled that this remake would also see the return of key members of the original production. Likewise, there would be some changes such as making gameplay more of an action RPG rather than the standard turn-based RPG we've seen from the original title.
While the story will retell the original narrative, the remake will be released episodically. According to reports, the decision to go with an episodic release was simply due to the fact that developers would not be forced to make any cuts. Furthermore, the studio decided to drop the turn-based RPG component for a more fast-paced action RPG experience.
#7 Doom Eternal
Developer: id Software
Publisher: Bethesda Softworks
Platforms: PC, PS4, XBO, NS, Google Stadia
Release: March 20, 2020
Co-op: N/A
Competitive Multiplayer: Yes
If you haven't already, we highly suggest looking at Doom, the 2016 remake as it was a solid single-player experience that follows an action-focused game between a space marine known as Doom Slayer, battling against an assortment of demonic forces in space. It's quite the beloved game and in 2020, developers id Software is giving some more action for players to go through with Doom Eternal. While it was originally slated to launch in 2019, Doom Eternal ended up being pushed back until March of 2020 to bring out a solid gameplay experience. This should come as some welcome news as it means there could be less of a chance you'll encounter some game-breaking bug.
Regardless, players will be taking on the role of Doom Slayer who is not done slaughtering demons. After a demonic invasion hits Earth, Doom Slayer may be humanity's last hope of survival. You'll be back on Earth taking out any baddies you come across and best of all, it's a single-player experience. With that said, there are multiplayer game modes with one that will easily stick out. Development studio id Software is calling it Invasion, a game mode in which another player can join into your campaign as a demon to fight against you at any given moment. This will add some randomness to your gameplay as you may encounter a more skilled enemy though it's worth mentioning that this game mode can be turned off.
#6 Animal Crossing: New Horizons
Developer: Nintendo
Publisher: Nintendo
Platforms: NS
Release: March 20, 2020
Co-op: Online, Local
Competitive Multiplayer: N/A
There's a big fan base for Animal Crossing and with each new installment comes a flock of players looking to pick up a copy. Animal Crossing: New Horizons was a game that was originally slated to launch in 2019 but has since been pushed back for 2020. The title acts similar to the past installments, where players are building up a community and living day-to-day life. However, there are some new mechanics such as crafting your own tools through the resources you gather. Likewise, this game is set on an island that you'll have to clean up and manage. Once you have everything in order you'll slowly build up a community to interact with. This game series has mainly retained the same mechanics and goals, but with this latest installment, there does appear to be some influence from the Harvest Moon franchise.
#5 Resident Evil 3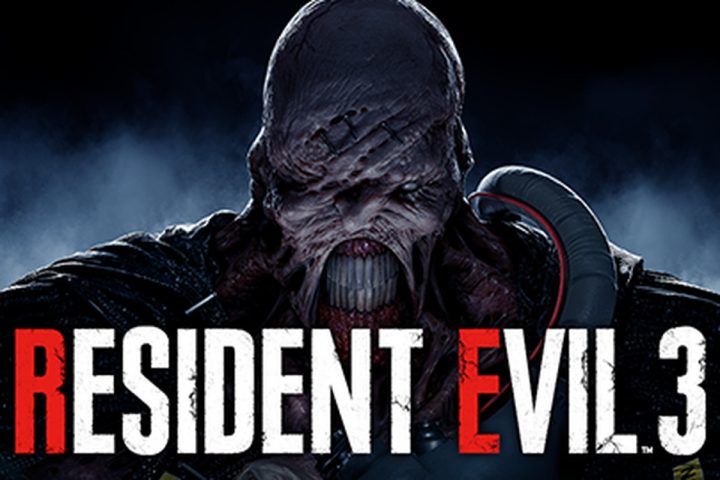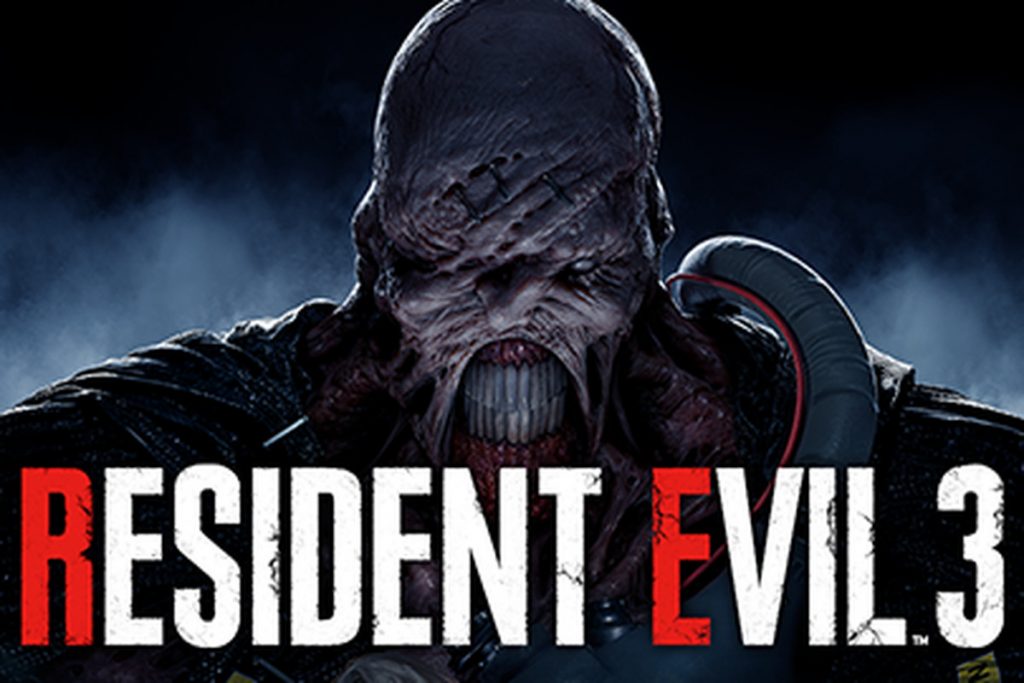 Developer: Capcom
Publisher: Capcom
Platforms: PS4, PC, XBO
Release: April 3, 2020
Co-op: N/A
Competitive: Online (Resistance)
Capcom has several notable video game franchises but one of the biggest is Resident Evil. The franchise has been around for decades and as of late, the development studio has been going back and remaking their past original installments. After having a remake and remastered editions of Resident Evil, the fan base had pleaded for Capcom to go back and do the very same for its sequel, Resident Evil 2.
The cries were heard and we got a massive hit remake of the sequel installment in 2019 which has sparked the creation of a Resident Evil 3 remake. Originally released in 1999, we will soon get our chance of replaying Resident Evil 3 on modern consoles, improved visuals, and new mechanics. If you don't recall the original installment, Resident Evil 3 takes place during the same time as Resident Evil 2. Players will be stepping into the role of S.T.A.R.S officer Jill Valentine as she attempts to get out of Raccoon City.
While the whole city is under distress due to the T-Virus outbreak, players will have to carefully maneuver around the town, solve puzzles and make sense out of the sudden pandemic. The classic Resident Evil titles have always been great single-player survival horror titles and we're sure that the third installment will leave players eagerly waiting for more remakes.
#4 Watch Dogs: Legion
Developer: Ubisoft
Publisher: Ubisoft
Platforms: PC, PS4, XBO, Google Stadia
Release: March 6, 2020
Co-op: TBA
Competitive Multiplayer: Yes
Watch Dogs is receiving a third installment in 2020 known as Watch Dogs: Legion. The video game will be based in London this time around as DedSec is looking to take out a new regime that has control over the United Kingdom. This is still an action-adventure title with a new open world to explore, but there is one big change that the game franchise is focusing on for this upcoming title. Instead of having players go through the campaign as one particular character, Watch Dogs: Legion has players swapping through characters. Announced at E3 2019, Ubisoft showcased the game in which players are constantly recruiting NPCs into DedSec and it's through these recruits that players will be able to swap between these cast of characters for their unique skill sets.
As a result, players can go into a mission as a big brute focused on force to a little old granny that's skilled with various gadgetry. The choice is yours, but do know that these characters can bite the dust. As a result, if a character is killed off during battle, they are no longer accessible meaning you may have to go out and find a replacement. This seems to be an ambitious game design choice and one that we're eager to try out.
#3 Spider-Man: Miles Morales
Developer: Insomniac Games
Publisher: Sony Interactive Entertainment
Platforms: PS5
Release: 2020
Co-op: N/A
Competitive Multiplayer: N/A
Spider-Man was a massive hit on the PlayStation 4 and it looks like Insomniac Games is hitting while the iron is hot by bringing out another video game title from the Spider-Man universe. Set to be a PlayStation 5 exclusive, we're going to get another web-slinging action-packed experience with Spider-Man: Miles Morales. When this game was first announced it came with some confusion. There were thoughts that this was a DLC expansion for the PlayStation 4 release of Spider-Man and there were also reports of this game being a remastered edition of the Spider-Man title on PlayStation 5, just with an additional skin for the Miles Morales character.
Fortunately, the dust has settled and we now know that this is a new standalone video game title for players to enjoy on the PlayStation 5. What we don't know is just what the narrative will be about. It does seem to take place after the events of Spider-Man on the PlayStation 4, but what Miles Morales's story will be about and just the scope of this installment compared to the past release remains to be seen. Still, if you enjoyed the first installment and want a bit more Spider-Man to enjoy before the official sequel hits, then this should tie you over.
#2 Cyberpunk 2077
Developer: CD Projekt Red
Publisher: CD Projekt
Platforms: PC, PS4, XBO
Release: April 16, 2020
Co-op: N/A
Competitive Multiplayer: Post-launch
CD Projekt is known for their works with The Witcher series that started all the way back in 2007 and didn't wrap up until 2016. Now that The Witcher game series has come to an end, more of a focus has been put on their upcoming project, Cyberpunk 2077.
Cyberpunk 2077 is open-world RPG that's set in the distant future. Apparently, this upcoming title will also be massive and the biggest open-world title that the developers have ever worked on. As a result, we can expect a long narrative, a seamless filled open-world environment along with countless quests to complete. From the gameplay footage, we have seen so far for the game, this science fiction based world will have players exploring a massive city and tweaking their character with new useful augmentations. After all, it's not easy work being a mercenary and you'll need every advantage you can get as you take on new odd jobs.
The development team has proven to be quite ambitious with The Witcher series and we're hoping that the studio can provide another incredible experience with this upcoming release. In the meantime, we recommend checking out the gameplay footage released so far when it comes to Cyberpunk 2077 as it gives a great look into the game world and some of the combat mechanics you'll have when going through various missions.
#1 The Last of Us Part 2
Developer: Naughty Dog
Publisher: Sony Interactive Entertainment
Platforms: PS4
Release: February 21, 2019
Co-op: N/A
Competitive Multiplayer: TBA
A staple franchise for the Sony PlayStation 4, The Last of Us, is receiving a new installment. The sequel is coming out and it's going to bring out the same characters we fell in love with in the first video game. Set years into the future where Ellie has gone from a child to a young adult is living life normally. Even though there is still the growing threat of the zombie-like virus that is turning into mindless hostile creatures, it seems that the main threat in this world is opposing human groups. The storyline for the sequel is more or less focused on a cult-like group though we're still relatively in the dark on their motives.
After Ellie's love interest is captured and seemingly killed, our main protagonist decides to embark on a journey of revenge. Fueled by hate, Ellie will take on the group even if the odds are not in her favor, but luckily she will have some help along the way. In a trailer released during the Sony State of Play of September 2019, we get the confirmation that Joel is not only alive but willing to put his life on the line once again to aid Ellie on her journey.
If you're after a single-player campaign to get lost within, you can't go wrong with The Last of Us Part II. With that said, you will need to have played the first installment to get the background of the world and some of the main characters. Luckily the game is available on the PlayStation 4 and it's quite an incredible journey to go through.
Bonus
Ori and the Will of the Wisps
Developer: Moon Studios
Publisher: Xbox Game Studios
Platforms: PC, XBO
Release: February 11, 2020
Co-op: N/A
Competitive Multiplayer: N/A
If you enjoy platformers then chances are you played Ori and the Blind Forest. Being such a big hit when it released from Moon Studios, it wasn't a shock to hear that the development studio was going to bring out a sequel. Announced back in 2017, we're finally going to receive Ori and the Will of the Wisps in 2020. For fans of the original title, you can expect the same overall game mechanics and Metroidvania playstyle. Overall, the game will put players into the role of Ori who is a white guardian spirit. Players will be setting out on a new adventure with Ori seeking out what lays beyond the forest while uncovering the truth of the lost ones.

Disaster Report 4: Summer Memories
Developer: Granzella
Publisher: NIS America
Platforms: PS4, NS, PC
Release: April 7, 2020
Co-op: N/A
Competitive Multiplayer: N/A
Disaster Report has gained quite a following over the years. The video game series follows a natural disaster in which players find them stuck right in the middle. For the fourth mainline installment, the video game was originally cancelled when Japan was hit with the 2011 major earthquake and tsunami. However, a few years later the developers at Granzella opted to bring it back and deliver fans with Disaster Report 4 Plus: Summer Memories. The video game is set within Japan where our protagonist is in the big city for a job interview.
Unfortunately, a massive earthquake occurs and it leaves players having to attempt a means to escape the city. With others stranded and in need of help, your quick decisions and critical thinking will determine their survival along with your own. It's a unique video game series and one that will make its way out into the western markets in April of this year. If you're after something a bit different and enjoy a video game that doesn't require other players to get the full enjoyment, then you'll want to take a look into this title.
Paper Mario: The Origami King
Developer: Intelligent Systems
Publisher: Nintendo
Platform: NS
Release: July 17, 2020
Co-op: N/A
Competitive Multiplayer: N/A
The Paper Mario franchise has been around for quite a few years now and this year we're going to receive a new installment for the Nintendo Switch. Paper Mario: The Origami King is a brand new entry to the Paper Mario series that follows Mario having to once again save the day when a new foe attempts to overthrow the world. King Olly has decided to take over the world and with his master craft of being able to turn any paper into complex origami, the foe has made the world a mess, kidnapped Princess Peach, and has turned Bowser's followers against him.
As a result, Mario will work alongside Bowser and King Olly's sister, Olivia as they attempt to put a stop to King Olly's plans. The game is still very much an RPG experience with classic action-oriented combat and solving a variety of puzzles. Currently, the game is slated to release in mid-July of 2020.
Superhot: Mind Control Delete
Developer: Team Superhot
Publisher: Team Superhot
Platforms: PC, PS4, XBO
Release: July 16, 2020
Co-op: N/A
Competitive Multiplayer: N/A
Superhot started as a small prototype build blew up in popularity online, allowing the team to go ahead and craft up a full game. If you're unfamiliar with Superhot, the game puts players against these red glowing humanoid enemies all while time progresses extremely slowly. When players move the time begins to speed up, ultimately allowing you to beat up your opponents in a carefully strategic manner.
The popularity also sparked the development team to go ahead and deliver a DLC that was intended to be available in 2017. However, the developers continued to flesh the DLC out enough to make it a standalone game called Superhot: Mind Control Delete. This particular installment will be a more refined version of Superhot with larger levels, new mechanics, additional powers, and characters to either take control of or fight against.
Doom Eternal The Ancient Ones DLC
Developer: id Software
Publisher: Bethesda Softworks
Platforms: PC, PS4, XBO, NS, PS5, XSX,
Release: October 20, 2020
Co-op: TBA
Competitive Multiplayer: TBA
Doom 2016 was a massive hit and while fans took to the game and continued to enjoy it by replaying the campaign, there were some fans hope that when the next installment was released, there would be some additional content to come out post-launch. The development team id Software made sure to deliver in a big way and we're gearing up for the release of the title's first DLC release, The Ancient Ones. Without spoiling anything for Doom Eternal, this game does take place after the events of the campaign.
Doom Guy is back to deliver another brutal attack against demonic forces, however, this time around he will be fighting within Urdak. Players can expect new levels and even enemies to face against, but don't expect any new weapons to be presented. Instead, we're likely going to see some push towards using some weapon mods that you might not have used as much in the main campaign. While this is Doom Eternal DLC, it's worth noting that the development team is making this content as a standalone expansion, which means you don't have to own Doom Eternal to enjoy this game.