Today, Nerdook's popular deck-building flash game Monster Slayers is finally arriving on Steam. Originating from the online gaming portal Kongregate, Monster Slayers has now been played over 4 million times. To celebrate its launch on Steam the game will be discounted by 10% until March 30, yanking the price down to $8.09 USD.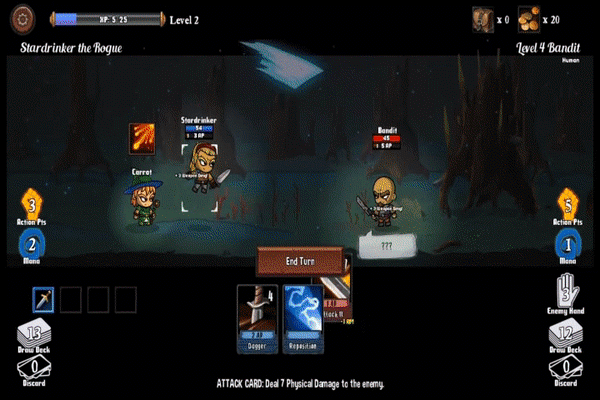 Monster Slayers will keep players entertained with its unique card-based battle system which allows individual customisation of decks to cater to your playstyle. More features include:
Battle undead goblins, lion outlaws, mighty dragons and other monsterous foes using a unique card-based combat system
Strategically shape your deck as you acquire new cards from merchants, treasure chests, and allies
Collect fame from each run to unlock new abilities that can be used by future heroes
Every playthrough is different: levels, enemy encounters and loot are randomly generated
Choose from six different classes: Rogue, Ranger, Knight, Barbarian, Cleric, Wizard
Recruit companions to join you on your quest and make use of their special abilities
Equip your hero with stat-boosting loot to improve the chances of victory
Fight for your place at the top of the Monster Slayers leaderboards
Inspired by the much-loved deck-building RPG, Dream Quest, created by Peter Whalen (Hearthstone)
Monster Slayers is out now for PC and Mac via Steam.