When Gameranx previously reported on The Game Kitchen's upcoming brutal 2D platformer, it was still a fledgling concept, at least to the public. But just a few days ago, the team behind Blasphemous unleashed fresh information on the game's world, artistry and rather gothic themes.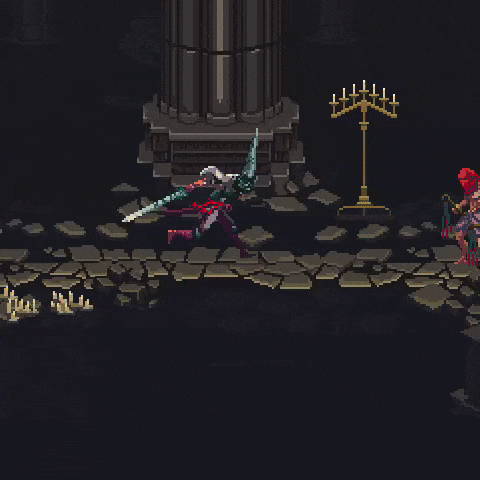 Players control a horned protagonist called The Penitent One, who comes armed with a mask and sword. In the disturbing hellscape that surrounds, he must battle through hordes of gruesome enemies and bosses.
But when every battle ends, the otherworldly realm full of dark themes and controversial symbolism remains; One of the pieces of Blasphemous' concept art depicts a wraith-like enemy dragging a crucifix across the ground, another captures the fossilised remnants of fallen angels, and this in-progress animation shows an evil nun catching fire. Interestingly, the inspiration for The Penitent One seems to come from Spanish painter Francisco Goya, notably, an oil painting called Witches' Flight, which he produced at the turn of the 18th century.
The Game Kitchen is contemplating over a kickstarter set for this May, and plans to release a playable demo of Blasphemous in the near future. Expected platforms are PC, Mac, Linux and consoles (not specified at this point). Stay up to date on the game via its official Twitter.
Source: Blasphemous Game