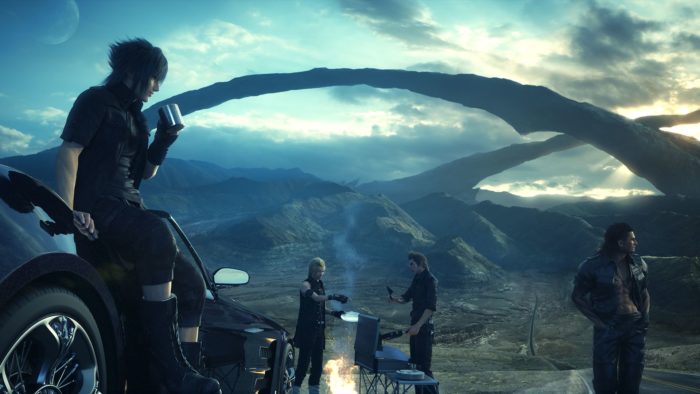 In a stunning show of visual triumph, Square Enix has released a new Final Fantasy XV trailer that really gives depth to all of the elements that make up the game world.
The game itself, the upcoming Kingsglaive movie, the Brotherhood anime, and the mobile pinball game Justice Monsters Five were all showcased during the short video.
Square Enix has revealed that all elements of this universe can stand alone and do not necessarily need the others. The release date for Final Fantasy XV has been confirmed for September 30th 2016 for Playstation 4 and Xbox One.
Square Enix has not yet confirmed a PC version, but have been considering it.
The Brotherhood anime series has released its first three episodes, with the third being released today, July 7th. The episode is 13 minutes in length and can be watched in a Youtube playlist here along with the previous two episodes.
The Kingsglaive movie is set to premiere this summer with the voice talents of Aaron Paul, Lena Headey, and Sean Bean. The film is directed by Takeshi Nozue, who was the co-director of Final Fantasy VII: Advent Children, which will likely excite many fans of this film for this new project.