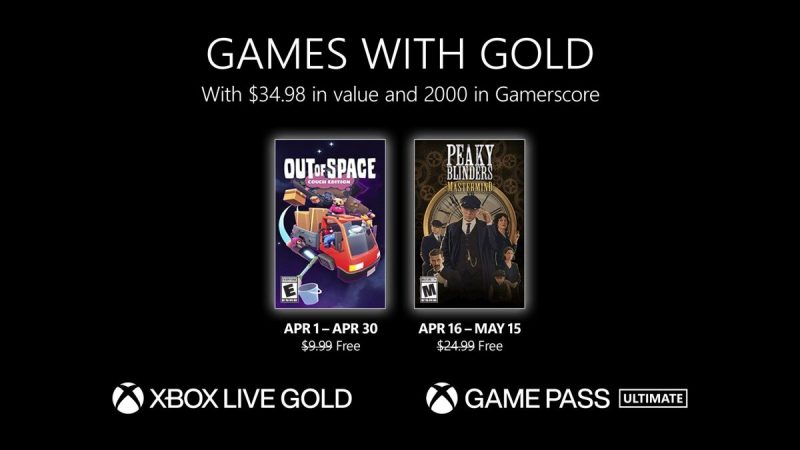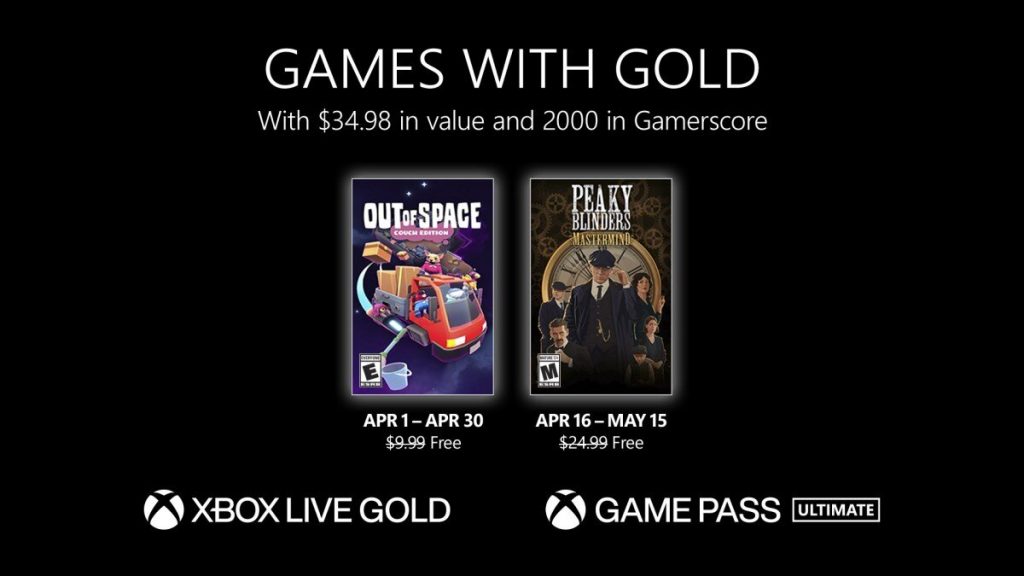 Xbox players are getting two new games for their platform if they own Xbox Live Gold. It's a necessity anymore to have this subscription as it grants players access to online multiplayer. But that's not the only reason to grab Xbox Live Gold. If you're on the Xbox One or Xbox Series X/S platforms, you'll find that Xbox Live Gold also gives you exclusive discounts and monthly games to enjoy for free. Now, these games are only accessible as long as you have Xbox Live Gold, so you might want to ensure that you have the service active on your account. But if you were wondering what Microsoft would bring to the table for April, we have you covered.
Today on the official Xbox Wire blog post, Microsoft revealed that starting on April 1, 2023, players will gain access to Out of Space Couch Edition. This game will be available to pick up and play until April 30, 2023. Meanwhile, a bit later, on April 16, 2023, you'll find that the game available for pickup will be Peaky Blinders: Mastermind. That title will be sticking around until May 15, 2023. After the end of their dates, players will find that they will return to being premium titles for purchase. Of course, you still have the chance to grab the previous games available, which launched this month.
For those who don't remember, the games that were introduced to Games With Gold this March were Truberbrook, Sudden Strike 4 Complete Collection, and Lamentum. It's worth noting that both Truberbrook and Sudden Strike 4 Complete Collection will only be free to claim until March 31, 2023. Meanwhile, those of you who missed the two games will still have access to Lamentum, as that title won't go anywhere until April 15, 2023.
That said, Xbox Game Pass might be more appealing if you're only after video games. This will give you a massive catalog of video games to play, including all of the Microsoft Xbox first-party titles that release for both Xbox One and Xbox Series X/S platforms. With that said, if you opt for the more premium tier of Xbox Game pass Ultimate, you'll get EA Play titles along with Xbox Live Gold. That way, you're getting the benefits of Xbox Live Gold and Xbox Game Pass without relying on two different subscription services being active.