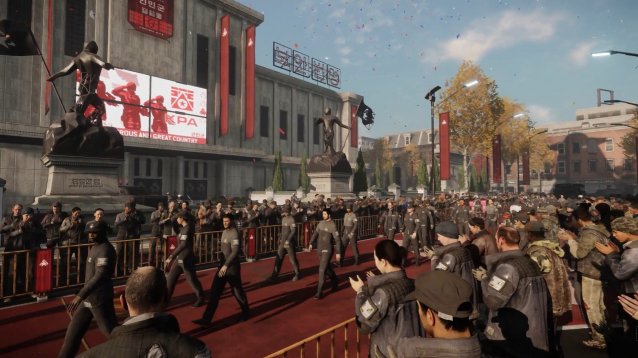 Homefront: The Revolution players can expect at least one year's worth of post-release DLC for the shooter, all of which will be available for free.
To offset the cost of releasing additional mission-based content, developer Dambuster Studios will be offering players the option to pay for loot crates. These loot crates can be unlocked in-game through normal gameplay, but paying will allow you access them instantly.
Game designer Fasahat Salim insisted in an interview with GameSpot that these microtransactions don't represent a "pay-to-win system".
Salim commented, "It's absolutely not a pay-to-win system because everything we're providing in these resistance crates is available for free in the game through normal play. All we're offering is, for those players that don't necessarily have the time to invest in the game, to unlock those cool things. It's basically just a time saver for them; a shortcut to unlocking these things.
"They pay a little bit of money but they're not getting anything that's exclusive to them."
Discussing the game's extra mission content, Salim said that new DLC will be released for a least a year after launch. While it's unclear how often these missions will become available, Salim added that players will have "lots of stuff" to play after release. There will be no map packs or anything of a similar variety and it seems possible that DLC could be released well in 2017 if the game proves to be a success.
Dambuster hasn't said how the new missions will fit into the game but it's likely that they'll be part of the recently announced 'Resistance Mode'. That mode allows teams of 12 players to group together for replayable narrative-driven missions, unlock new skills, and find rare equipment. The studio currently plans to release 20 during the first year after release.
Homefront: The Revolution launches on May 17th in North America and 20th in Europe for PC, PS4, Xbox One. A Xbox One exclusive beta begins on February 11th.